Workbar COVID-19 Precautions, Approach & Policies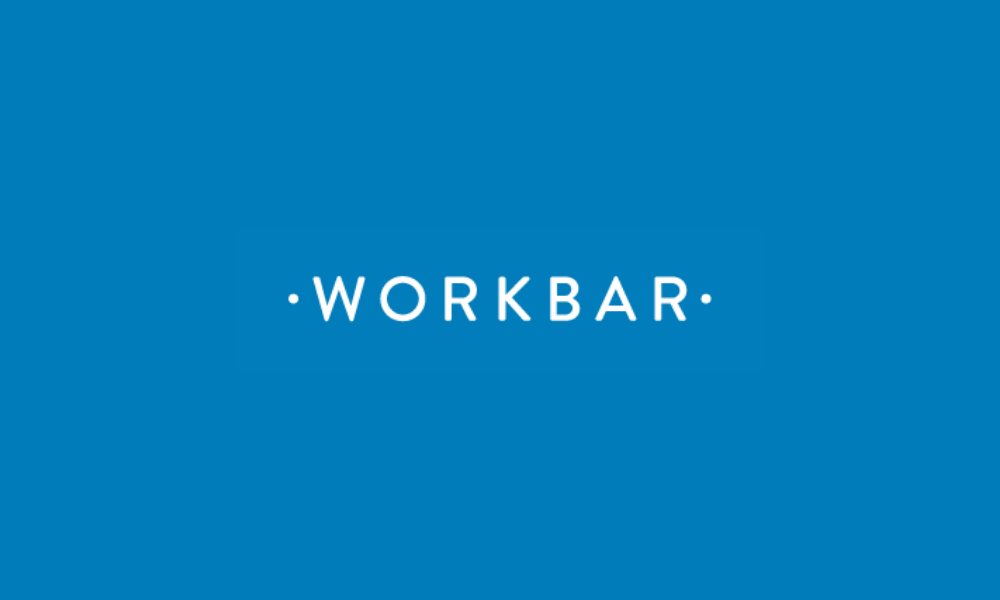 Updates:
By now we're all aware of the severity of Coronavirus (COVID-19), and probably exhausted from the stress of it all. While we don't want to add to that stress, we do want to let you know what Workbar is doing to combat the virus and create a safe environment.
All of our lives have been disrupted by this situation - some more than others - and many of us may need additional support right now. We have started a discussion thread on Wobbe (our technology platform) to help our community exchange ideas, reduce stress and generally stay connected. Whether you choose to work from home or from Workbar - we'd love to hear from you. (Must be logged in.)
We're staying open for now, here's why:
We've gotten feedback from many members over the past few days expressing their preference that we remain open so they can continue to utilize the space as needed.

We believe we are following all steps that have been laid out by the CDC to provide a safe and clean environment.

We trust our members and employees to do their best to keep the space safe by staying home if they are sick and following the guidance of the CDC.

We believe that providing a safe, clean place to work is vital for the future health of many businesses. We are working diligently to keep our Workbar locations across Greater Boston open as a place for the hundreds of businesses that still need a space to work.
We've updated some of our policies:
In the interest of balancing public health with business needs, we will be modifying a few of our policies during this time.
Workbar will lift restrictions on which location members may work from during this time. All members, regardless of membership type, may work from any Workbar location of their choosing. Our hope is that this will make it easier for you to work closer to home and avoid public transit.

Our members can find full details at this discussion thread on Wobbe (must be logged in).

In order to minimize the number of people in and out of our spaces each day, we have swapped physical tours of our space with virtual tours.

We have mandated that our employees drive to work instead of taking public transit. Workbar will reimburse their parking expenses.
Our comprehensive list of precautions:
Minimizing spread:
According to the CDC, one of the best things we can do to contain the spread of this virus is to employ social distancing or the 6ft rule. We have removed extra chairs in our space in order to allow people to more easily keep a safe distance from one another. We are encouraging members to stretch out and utilize all four of our coworking neighborhoods to best keep distance. We're putting the saying "working alone, together" into action.

As always, Workbar has strong infrastructure in place to ensure productivity across remote teams. All conference rooms include web cameras and some include Meeting Owls, so your meeting can be as productive as it would be if everyone were all in the same room.

We have restricted all physical events on premise and have encouraged the use of webinars or online programming where applicable. We have kept outside activities, such as group walks, on the calendar because we believe getting outside and connecting with members is vitally important during this time.

Our community managers will be implementing new virtual event programming in the coming days, which may include virtual book clubs, suggesting great shows to binge on Netflix and more. If you'd like to make a suggestion, please feel free to start a

discussion thread on Wobbe.

The space is open to members only at this time.

We will be enforcing a four person limit for those using our conference room spaces.

We have removed all snacks and food of any kind from our spaces.

We have provided single use utensils, mugs and plates in the kitchen, for use as needed.

We have placed signs around the space requiring those members using the space to wash their hands frequently and maintain strict hygienic standards at all times, as outlined by the CDC.
Enhanced cleanings at the highest standard:
Members will find ample disinfecting wipes, hand sanitizer and tissues throughout common areas, meeting rooms, our cafes and bathrooms. We've also added additional trash bins for easy disposal of these items.

We will continue to clean our spaces daily using an expansive and in-depth approach by our professional cleaning staff. Their focus is on overall cleanliness of the space and specifically on high-touch areas such as door knobs, handles, light switches, chairs, workstation tables, conference room tables, countertops, bathroom stalls, sinks, microwaves, refrigerators, coffee machines, Bevi machines and more. We also request that all members using the space also clean their own surfaces before and after use.
Emergency preparedness:
We have an emergency preparedness plan in place in the event that any member, employee or guest has contracted the coronavirus or believes they have been in contact with someone who has. Depending on the severity of the incident and the guidance from relevant health authorities, this plan could involve shutting down a building temporarily.

For any of our employees exhibiting symptoms of COVID-19 or just feeling unwell, we will be providing unlimited paid sick leave and mandating that employees stay home and follow the self-isolation and COVID-19 testing guidelines set by the CDC. They can also use sick time if they are not showing symptoms but have been exposed to COVID-19. Workbar requires all employees to notify us immediately if they are diagnosed or have been exposed to COVID-19. In these cases, we require that employees seek medical attention and follow the strict CDC guidelines, including a possible self-quarantine for two weeks.

Workbar requires all members who have utilized the space since 3/1 notify us immediately if they are diagnosed with COVID-19 or if they have come in contact with someone who is. In this case, we require that employees seek medical attention and follow the strict CDC guidelines, including a possible self-quarantine for two weeks.

Workbar has cancelled all domestic and international business travel and will follow the travel restrictions imposed by the government for all business and personal travel.

As part of our emergency preparedness plan, we will notify members if we learn that anyone using our space has tested positive for COVID-19.
Things may change, but we'll let you know right here if they do.
Finally, as this is a complicated situation, these plans might change, and if so, we'll let you know. As we update or make changes to our policies, procedures or approach, we will continue to update this page and notify our members accordingly.
Love,
Team Workbar