What Are the Strategic Benefits to Joining a Flexible Space?
New Ways of Working
A flexible space can operate as a stage for organizations to pilot new ways of working. An immediately obvious trial is that of a new layout. Flexible spaces like Workbar have embraced the activity-based-working model, which provides different zones for different types of work. This model has been shown to improve health and job satisfaction. Beyond the benefits to those working in the space, offering modern layouts can also attract talent.

In addition, flexible spaces can give rise to organizational change. Physically separated from the rest of an organization, they provide a great setting to intentionally design and pilot a new culture. This culture can then be disseminated back to the parent organization, especially through practices like rotating teams.
Greater Innovation
Flexible spaces are a great setting for stimulating innovation within an organization. Sharing the space with startups, freelancers, and other companies enables organizations to increase exposure to different ideas and ways of thinking. An organization can maximize the potential for such cross-pollination by intentionally selecting a flexible space based on the current occupants.
So how can such cross-pollination take place? One way is through serendipitous encounters in kitchen and coffee areas. Organizations should not leave it only up to chance, however. There are intentional ways to foster exchange of ideas. One way is to organize hackathons with occupants. Another is for community managers to connect related occupants.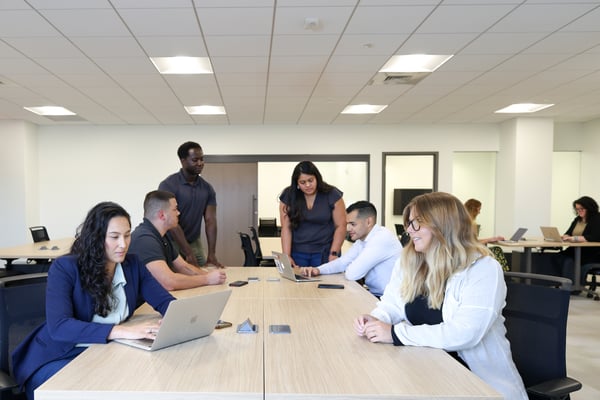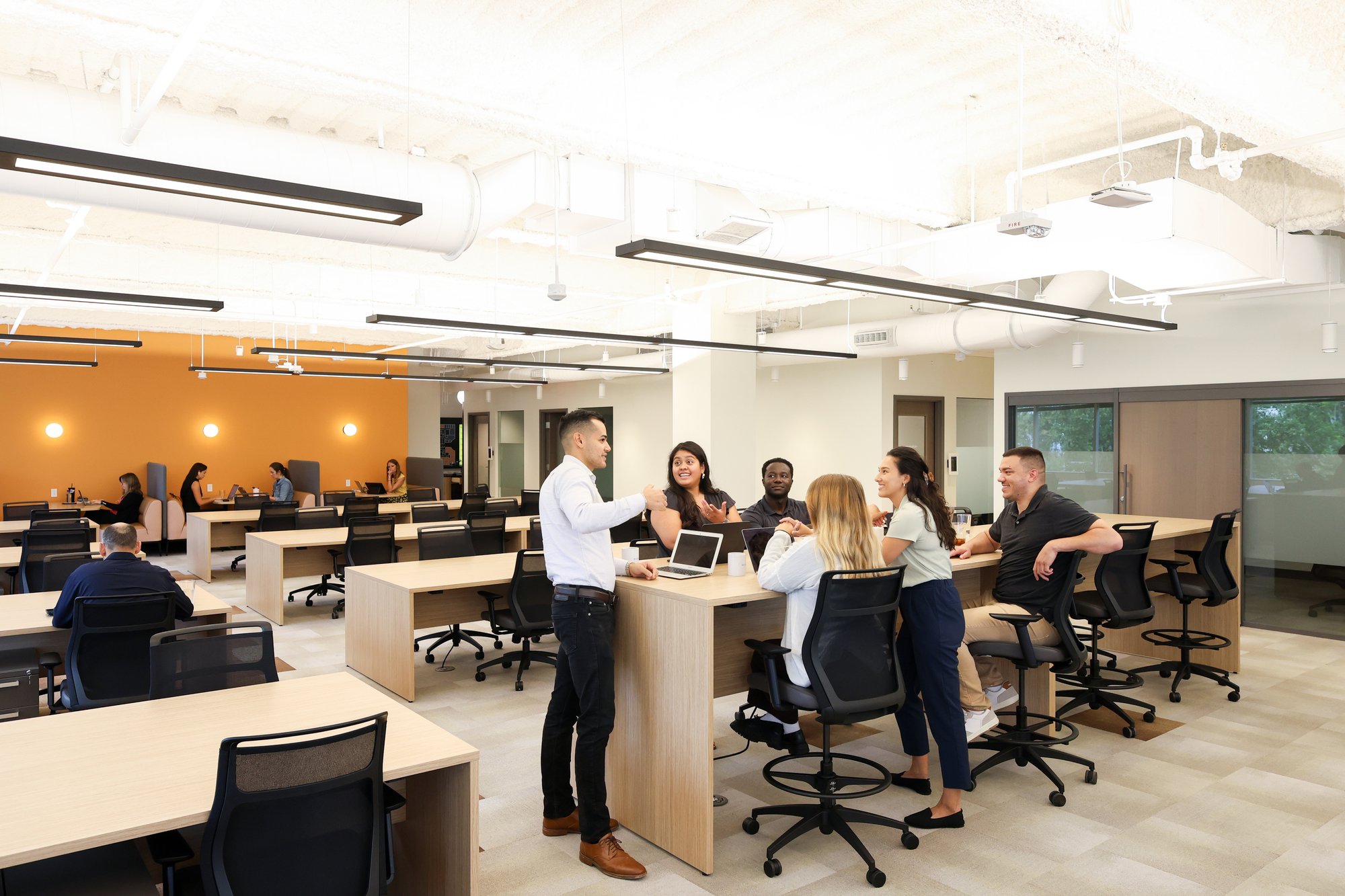 Increased Visibility
Working from a flexible space increases the visibility of an organization. This can have several benefits. Within the same space itself, it creates networking benefits. It can lead to meeting and hiring freelancers. It can be a way to meet candidates for hiring. It can also lead to new customers and collaborators. Here again, considering the other occupants when choosing a space can maximize the opportunities to benefit.
At Workbar, there are a variety of companies that work out of multiple locations in and around Greater Boston. At Back Bay, TravelPirates curates vacation deals, Univision creates spanish-language television programming, and Atiim develops a goal management tool. At Burlington, MongoDB offers data management solutions, and Neuro-Flash provides an AI marketing insights platform. And it doesn't stop there.
Workbar also plays host to a range of freelance individuals and small companies. In Cambridge, I work next to writers, immigration lawyers, and sustainability consultants. Beyond Cambridge, there are graphic designers, marketing constants, and academic researchers. These can be valuable resources for a variety of objectives. Writers, for example, can be tapped to help build content. Similarly, graphic designers can be hired to build a visual identity.
Looking beyond collaboration, joining a flexible space is also an opportunity for brand-building. This can take place through several media. On the visual end, organizations have an opportunity to place branding materials inside the space. On the face-to-face end, companies can spread the word through informal conversations in shared areas, and by hosting events. The buzz created as a result is sure to make it out.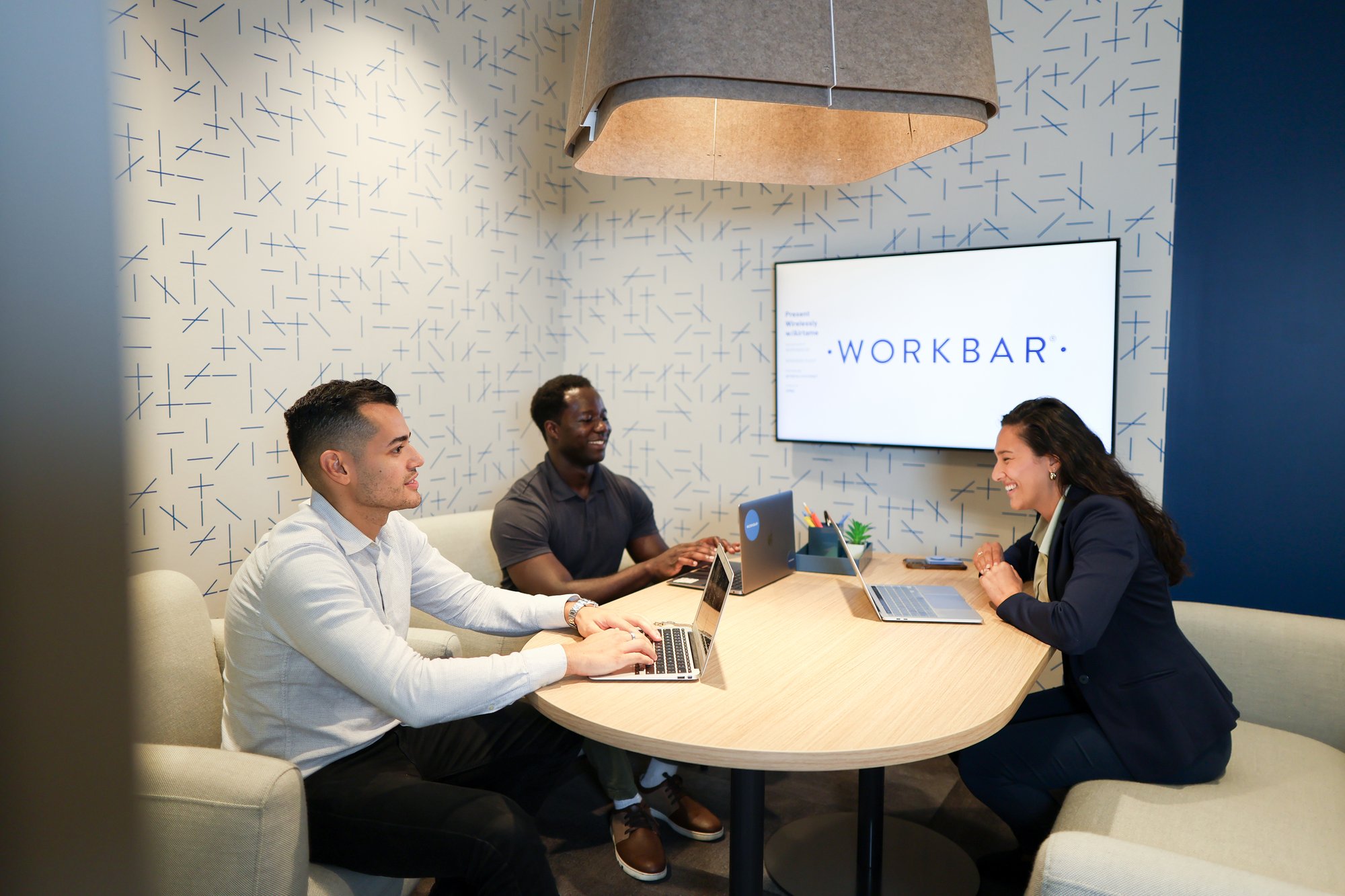 Make the most of your meeting time
Enjoy endless amenities in any Workbar location.
State-of-the-art AV and IT
On-site hospitality and support staff
Intentional space,
intentionally placed.
Check out our digs at 12 locations in Boston's city and suburbs.
See All Locations
Questions? Contact us
Real-live human support at the ready. Chat with us online or visit our Contact page to submit an online inquiry.
Contact Us