Host Your Event at Workbar
Whatever event you're planning next, plan it at Workbar
Helping you be the hostess with the mostest
With convenient locations in the city and throughout the Greater Boston area, our meeting spaces have everything you need to plan a seamless, successful, impactful event for anywhere from 20 to 200 attendees.
Affordable, transparent pricing
Rates range from $100–200/hour, depending on location, event size, and day of the week. You don't need to be a member to host an event.
State-of-the-art amenities
Reliable high-speed WiFi. Advanced AV and presentation equipment. Industry-leading safety and wellness technology. We've got it all.
On-site planning and production staff
Our hospitality-focused concierge team helps you plan, produce and execute any event, offering expert services before, during, and after the big day.
Designed to shine
Each space is purposefully laid out for impactful events. Full-service café services and flexible, modular furniture make it simple to host a great get-together.
Onsite equipment
Airtame
Meeting Owls
Projector screen
Versatile installation projectors
Full-range loudspeakers & sound enhancement
Wireless diversity receiver and choice of handheld or bodypack transmitters
Connect people, purpose, and place
From happy hours to hackathons, our spaces are intentionally designed to encourage an inclusive, socially-powered environment for you to cultivate community.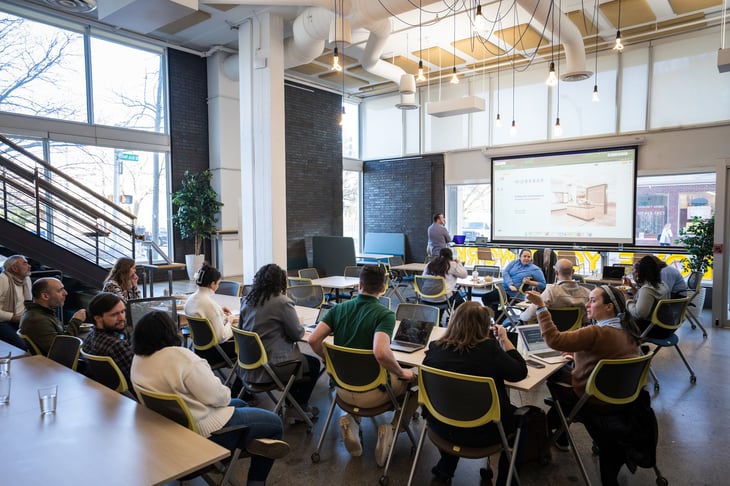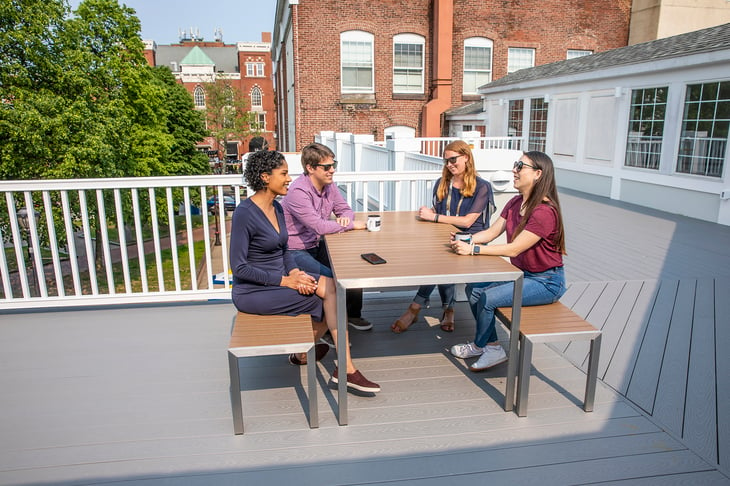 Questions? Contact us
Real-live human support at the ready. Chat with us online or visit our Contact page to submit an online inquiry.
Contact Us