The Dish: 2 Boston Food Startups Getting It Right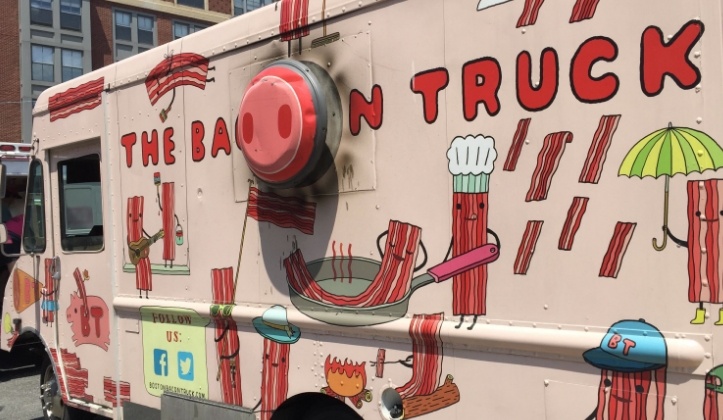 From farm to table to flat on your face, the cruel arc of the restaurant startup means over half get the cleaver in their first year. Before embarking on your food startup venture, learn about the business from two Boston foodie veterans who've been there: Lauren Abda from the Food Loft, a co-working space for food startups, and Nick Mallia, Paris Creperie's guru who took his culinary show on the road in a food truck. Both dish their hard-earned wisdom, like prep-cooks and sous-chefs here with free advice to smart-up your startup.
Workbar: Before the first egg is cracked, what kind of red tape stands between a food startup and its "inaugural omelette"? What sort of permits, licensing or inspection does a foodie startup need?
Lauren Abda: Greater Boston Food Bank has a great list of resources, as does the mass.gov site. Cityofboston.gov is a great resource as kitchens that have had people go through this process before. Reach out to your fellow food entrepreneurs and commercial kitchen networks!
Nick Mallia: I'd say the biggest hurdle opening our food truck was the crazy permits one has to obtain in order to serve on the streets of Boston. My number one most hilarious permit is the "Hawker and Peddler license." You need to first go to your local police department and request a copy of your police record that proves you've never been convicted of a felony. I guess this is important given you'll be all over the city, but why are food truck operators being held to a higher standard than almost any other business model? That takes at least a week or two. You then bring all the permits you already have (health, fire, etc.) and a $62 fee with the application to the Boston Courthouse. Then they hand you this little piece of paper, that, literally, I kid you not, states:
"Be it known unto all whom these presents come, that the above-named person is hereby licensed to go about as a hawker or peddler in all the cities and towns in this commonwealth, and to sell or expose for sale or barter any meats, butter, cheese, fish, fruits, vegetables, or other goods, wares or merchandise; except jewelry, furs, wines, spirituous liquors, small artificial flowers or miniature flags."
Boston permitting. Keeping the mean streets of the city safe from small fake flowers and miniature flags since Eighteen Dickity Two.
WB: Staff and equipment are a huge expense. Are there any shared kitchens out there? What about finding a good culinary team?
LA: Great shared kitchens include Cropcircle Kitchen, Peal production facility, Stockpot Malden, Kitchen Inc. and Kitchen Local. Great culinary resources can be found at local culinary programs, BU Gastronomy, America's Test Kitchen and Le Cordon Bleu.
WB: What about food trucks? Distribution seems like your edge, but did you need extra permits to be mobile? What are some unexpected costs associated with running a truck?
NM: The permits aren't terribly different, like health and fire, except for that "Hawker and Peddler" license. You also need proof of commissary like a cafe or rented kitchen, so the city knows that health inspectors have checked the site and that it's safe to serve to the public.
The biggest expense for us has been repairs and maintenance. Image how many things can go wrong in a restaurant on a daily basis (fridges acting up, tools breaking, etc.), pair them with everything that could go wrong with a truck (flat tire, engine troubles), and then mix in an electricity generator that needs to be on for 8-10 hours a day. When you're in a restaurant and any of those issues arise, you can fix them or do something temporary to replace them. On a truck- boom- you're out of business for the day until they're fixed and your revenue disappears. It's a constant game of staying on top of issues before they arise, and maintaining all the systems in place.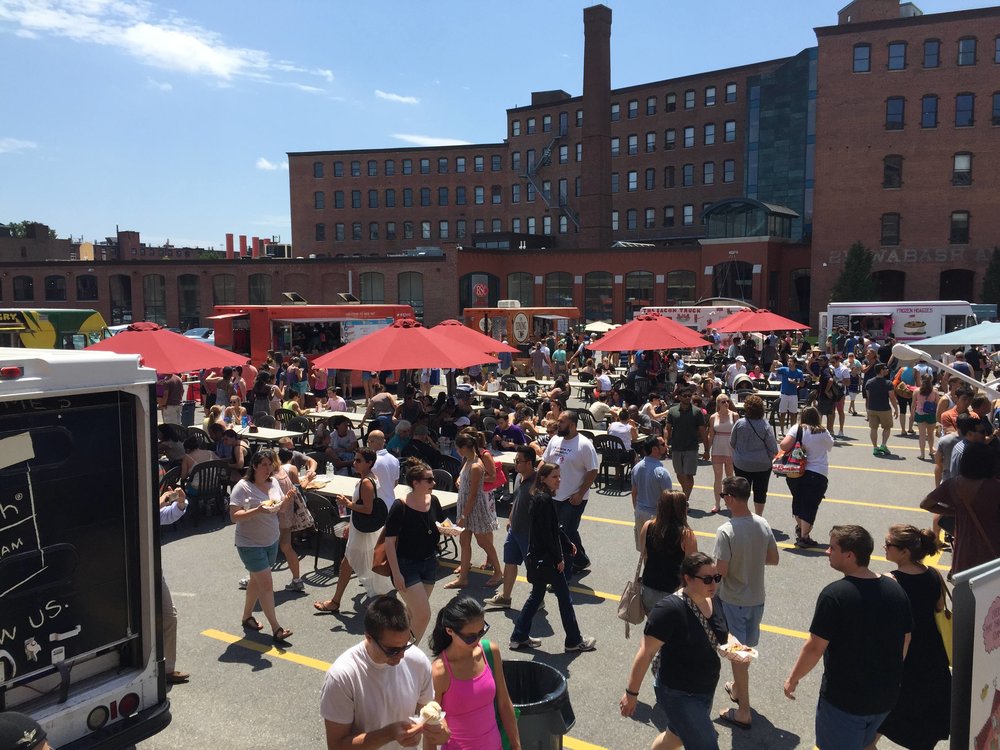 WB: So what makes the "perfect day" for a food truck?
NM: There's not one factor for a big sales day, but a combination of several. It needs to be the right combination of weather, an event that already garners a ton of food traffic like a fair or an expo, and a collection of quality trucks.
Whether on wheels or firmly planted at an address, the scramble for supremacy in the foodie market can be merciless. A little advice from seasoned veterans might give your startup an edge in a market that's both competitive and collaborative, balancing proven advice with new adaptations to keep your startup trucking.
About Workbar:
Workbar operates coworking locations throughout greater Boston (Boston Back Bay, Boston South Station, Burlington, Cambridge, Arlington, Brighton, Danvers, Norwood, Salem) and several other partner locations throughout the state. Want to keep up with the world of Workbar? Subscribe to our mailing list for the most up-to-date information about our upcoming events and community news. You can also follow us on Instagram, Facebook, LinkedIn and Twitter.