How to Intentionally Create a More Inclusive Culture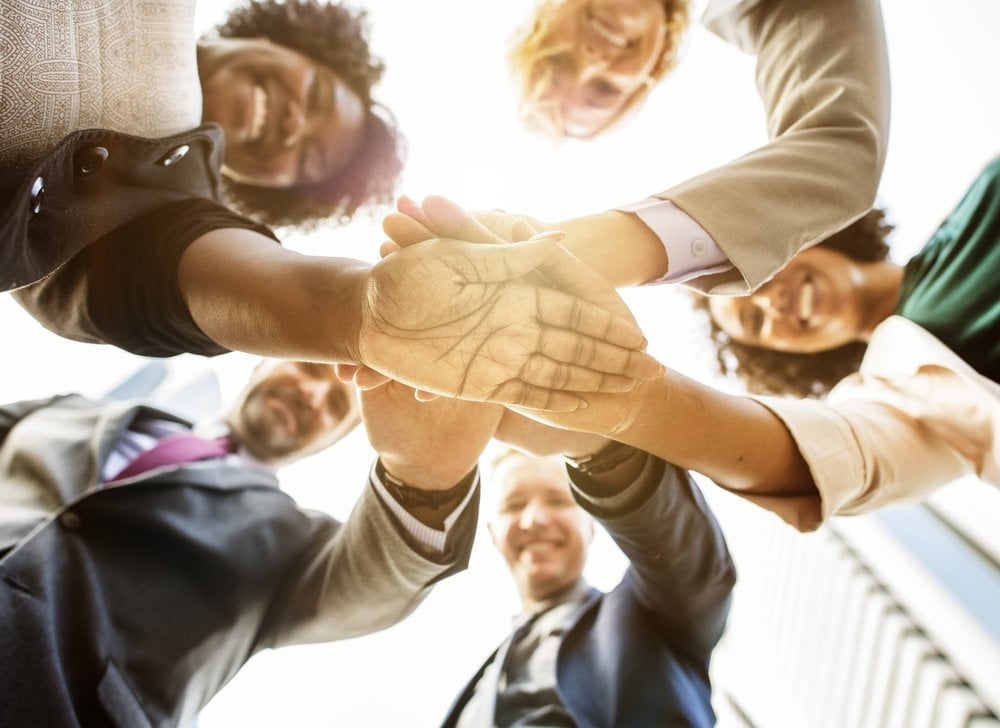 Inclusion is a popular buzzword, but are companies doing more than just paying lip service to the idea? Some organizations truly want to create an inclusive culture, but many leaders don't fully understand what that entails. If you're working on making your workplace more inclusive, consider these four steps.
Define an Inclusive Culture
There's some confusion regarding the definition of an inclusive culture. Just because your company has some racial and gender diversity doesn't mean you can check the inclusion box. "In an inclusive culture, everyone has the opportunity to do their best work no matter who they are, what they do or where they work," says Simma Lieberman, an inclusion expert who is the author of "110 Ways to Champion Diversity and Build Inclusion" and who recently launched a podcast, Every Day Conversations on Race for Every Day People.
In a truly inclusive workplace, she says, everyone feels like they're really a part of the organization, and they know how they contribute to the organization's success. "Diversity management and inclusion are integrated into every system and process, so people are comfortable taking risks, sharing ideas, and they feel invested in their own success and the success of the organization at every level."
The key is to make employees feel comfortable and believe they're a good fit with the organization. "In an inclusive culture, all members of the staff understand and embrace that this is a space that belongs to everyone and that there are values we hold and behaviors we expect to guard that culture," says Ximena Hartsock, co-founder and president of Phone2Action, a digital advocacy platform. "Inclusion is a lifestyle, a way of living, not just a set of principles written on a wall," Hartsock says.
Understand the Relationship Between Diversity and Inclusion
Diversity and inclusion (D&I) are often mentioned together and some people think they're synonymous terms. They're not. "Diversity is a fact; inclusion is a choice. You must have a diverse workforce in order to be inclusive," says Anna Beninger, senior director of research and corporate engagement partner at Catalyst, a global nonprofit that works with CEOs and companies to help build workplaces that work for women.
Beninger says diversity refers to the demographic makeup of an organization's workforce. "A diverse workforce includes individuals representing more than one gender, racial/ethnic group, sexual orientation, national origin, socioeconomic stratum or other characteristic."
The benefit of diverse groups is that they bring a variety of viewpoints, experiences, backgrounds and interests to the table. "Diverse teams inherently create more unique ideas because individuals have had different experiences and view problems in different ways," Beninger says. "They challenge one another and ultimately develop stronger solutions."
On the other hand, she says, inclusion can be invisible and difficult to grasp. "Catalyst research shows that when individuals feel that they belong to the group and are valued for their unique perspective and skills, they are more cooperative and innovative," Beninger says.
However, when companies have diversity without inclusion, the results are much different. Lieberman says that without inclusion, you just have employees from different backgrounds. "Diversity alone may look good in the company photo, but without inclusion employees end up in racial, cultural, gender and other types of silos — and they will leave if they are underutilized, underestimated or feel invisible." She says companies will not benefit from diversity unless they make employees feel welcome and can bring them together to interact and solve problems using the unique talents and experiences from their backgrounds.
Realize That D&I Is a Process, Not a Program
Inclusion isn't something that you do one time and then check it off your list. "Too many people see it as a one-time event with training or an hour lunch-and-learn, but inclusion has to be embedded in the culture in every business system and process," Lieberman says, adding that this doesn't just happen by chance. "It has to be intentional and aligned with recruiting, hiring and retaining people," she says.
Another issue is the tendency to focus too much on policies and programs. When developing a D&I strategy, Beninger says it's important to pay attention to the human side of change. "Catalyst research shows that an organization's formal efforts to promote inclusion may be effective, but if there is a disconnect with the informal culture, exclusion can persist."
For example, she says, an employee may be excited about the company's leadership development program, but at the same time dreading interactions with team members who constantly dismiss his or her ideas at meetings.
"To overcome this challenge, organizations should promote inclusive leadership behaviors among all employees and visibly and explicitly reward these behaviors," Beninger says. "When exclusionary behavior does happen, interrupt these behaviors — and, importantly, leaders should validate employees' experiences of exclusion by transparently acknowledging barriers and setbacks, and highlighting efforts to amplify inclusion."
Adopt Inclusive Leadership Behaviors
To create an inclusive culture in which everyone feels they belong and is comfortable expressing their uniqueness, Beninger recommends adopting four key inclusive leadership behaviors:
Empowerment: Enable team members to grow and excel by encouraging them to solve problems, come up with new ideas and develop new skills.
Accountability: Show confidence in team members by holding them responsible for aspects of their performance that are within their control.
Courage: Stand up for what you believe is right, even when it means taking a risk.
Humility: Admit mistakes, learn from criticism and different points of view, and overcome your limitations by seeking contributions from team members.
Companies should also actively recruit, develop and advance people from underrepresented groups. "Catalyst research shows that significant barriers still remain that hold high-potential women, including women of color, back in organizations," Beninger says. "These barriers must be addressed to level the playing field and create a truly diverse and inclusive organization."
And while gender and ethnicity tend to dominate the D&I conversation, diversity extends beyond these descriptors. "We had a student in a wheelchair in our fellows program, and that helped us tremendously to understand his limitations, but also value even more his resilience and desire to succeed," Hartsock says. "We had to make several adjustments that gave us more empathy about his situation and raised our awareness tremendously."
Also, Hartsock says her company has summer fellows as young as 15, and next summer it will have senior fellows older than 65. "We do this to get a wide range of perspectives, a
nd it's incredible how much you learn when you are open to other views."
It's being open to these other viewpoints that will ultimately determine the success of your program. "For D&I to benefit an organization and sustain itself, people have to know each other, engage in meaningful interactions and learn skills to be more culturally intelligent, which benefits everyone," Lieberman says.
*This post first appeared on TalentCulture.
About Workbar:
Workbar operates coworking locations throughout greater Boston (Boston Back Bay, Boston South Station, Burlington, Cambridge, Arlington, Brighton, Danvers, Norwood, Salem) and several other partner locations throughout the state. Want to keep up with the world of Workbar? Subscribe to our mailing list for the most up-to-date information about our upcoming events and community news. You can also follow us on Instagram, Facebook, LinkedIn and Twitter.