Should I Work From Home or Rent an Office?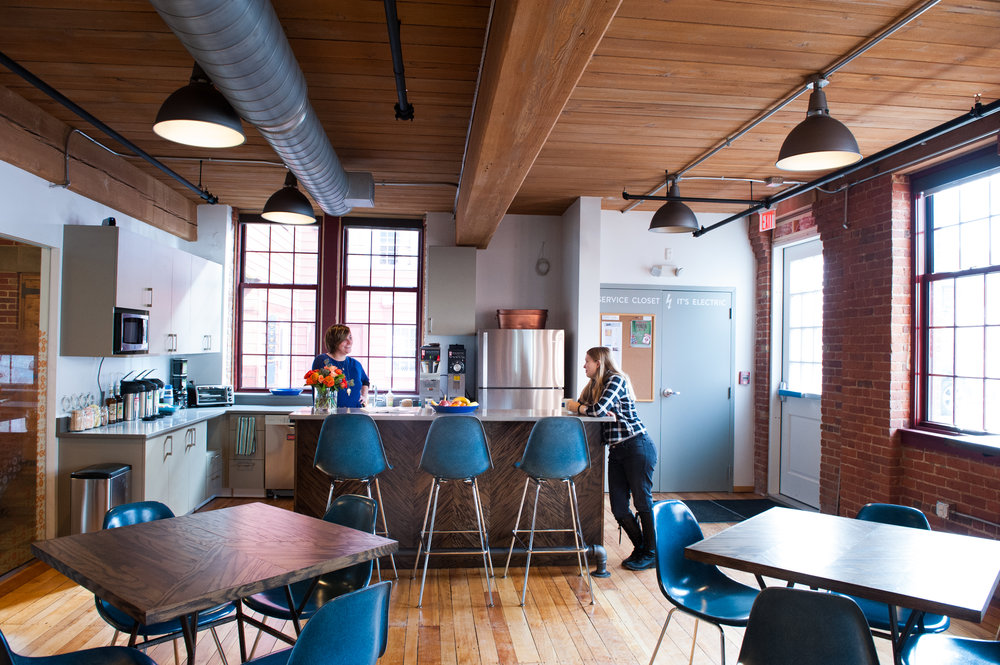 If you work remotely or run a business, you may be at an impasse, wondering what option is right for you regarding your work environment. You can remain at home or move on to renting an office space. This is a decision that all remote workers and business owners have to make at some point. In order to make an educated decision, here you can get to know the benefits and possible drawbacks of each option.
Working from Home
Many people decide that working from home is the best option for them. After all, here you have no additional rent to pay and you can the enjoy tax benefits of having a home office.
Unfortunately, there are also some drawbacks that go along with working from home. These include:
Constant interruptions
Limited opportunities to network
Limited amenities
No professional location to meet with clients/customers
---
Is the Home Office Just Not Cutting It? Join Workbar!
---
Renting an office
When you opt to rent an office space, you minimize all the aforementioned drawbacks that go along with working from home. Unfortunately, the costs of renting a full-size, private office can be prohibitive, especially for small business owners and freelancers.
However, when you do rent an office space, you will find that having a dedicated location for business can be quite beneficial. It will provide you a clear separation of home and work, and many professionals claim they are much more productive in their own office space.
If you are ready to move your office out of your home, but seem to lack the funds necessary for to rent a private office, joining a coworking space might be a perfect option for you.
Coworking spaces offer the benefits of a full, private office, while adding the ability to network and the chance to pay lower prices.
Coworking Space: A Smart Solution
A coworking space provides a wide array of benefits over both traditional offices and working from home. For example, the cost of a coworking office is much lower than a traditional office, making it a viable option for startups. Additionally, most spaces typically have flexible leases, which means you can sign up a month-to-month basis, or any schedule that works for you. This minimizes the amount of time you are locked in, allowing you to determine whether or not the coworking space is right for you.
Even better, by signing up to a coworking location over renting a private office, you can reduce monthly expenses and even start to get out of debt that you may have accumulated over the years of running your own business.
As you can see, while you do have options regarding where you want to work when you are a remote employee or running your own business, coworking spaces are an option that offer a solid array of benefits. If you consider coworking is a right fit for you, contact the team at Workbar to learn more about the coworking locations currently available.
Want to Join the Club?
About Workbar:
Workbar operates coworking locations throughout greater Boston (Boston Back Bay, Boston South Station, Burlington, Cambridge, Arlington, Brighton, Danvers, Norwood, Salem) and several other partner locations throughout the state. Want to keep up with the world of Workbar? Subscribe to our mailing list for the most up-to-date information about our upcoming events and community news. You can also follow us on Instagram, Facebook, LinkedIn and Twitter.