Workbar Live: Going Digital Now with Jebbit Co-Founder Jonathan Lacoste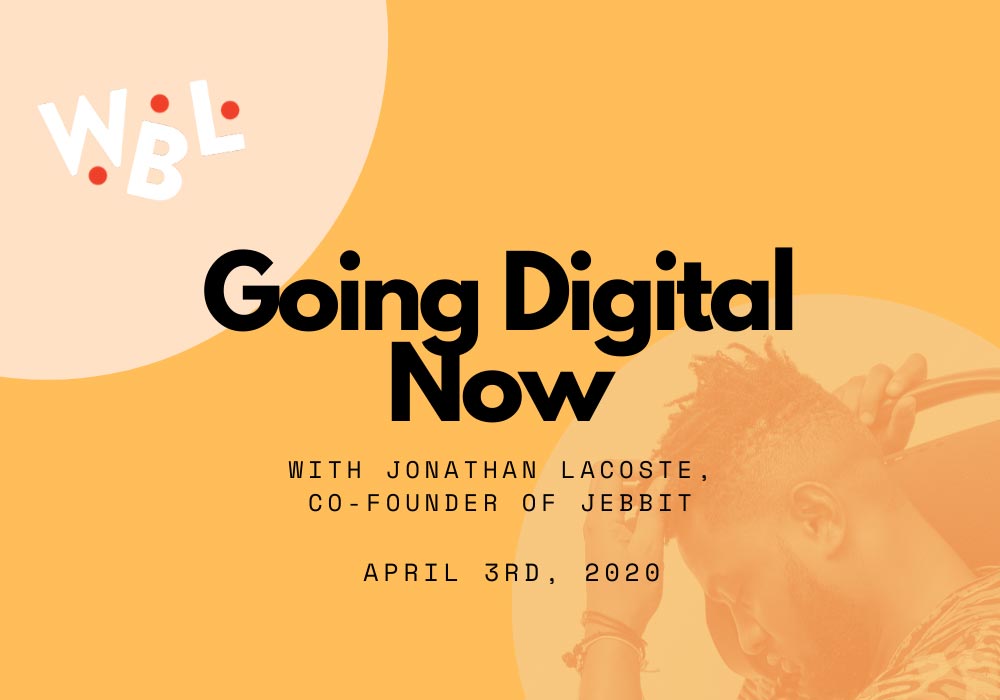 We want to make sure that you have access to all of our Workbar Live Sessions to help assist you with educational information from our array of panelists - at your leisure.
Check out our very first Workbar Live session where we sat with Jonathan Lacoste, the Co-founder of Jebbit - a digital solutions company. Jonathan covered the importance of digital media, transferring your product to a digital platform, engaging with your consumer and being empathetic during the time of COVID-19.
What are the key takeaways?
1. Have a growth mindset. Survive today and prepare for the future by being proactive today as opposed to being reactive tomorrow. Take a look at your foundation again, it's a great opportunity to improve your core customer experience, your mobile app, your marketing strategy, etc. COVID-19 is forcing all of us to be digitally native right now. That's going to be the way of the future. While this might not be the strongest growth year for your business, what you do today to prepare for tomorrow is paramount.
2. Focus on engagement. Engaging content and building your audience is more important than ever before and will allow your company to emerge from this even stronger than before. Focus on what your value add is. Your communication with your customers now should be focused on a value based exchange. You can do that through providing useful content, services, or helpful information but it needs to be genuinely helpful not salesy.
3. Be empathetic. If you have the ability to help your customers right now, seize it. Approach your customers from a relationship building standpoint, It goes without saying that these are unprecedented times and your customers will remember how you handled things. Your company is branding itself every minute of the day with every decision you are making. Choose wisely.
CHECK IT OUT NOW: