We're raising the bar on coworking and setting the new standard for productivity. We're here, we're Workbar, and we saved you a seat.
Join now and get your first two months free on ANY membership.
Connecting people, purpose, and place
At Workbar, community comes first. Our open coworking spaces are filled with opportunities to connect, so our members feel a sense of belonging and get value from working next to diverse, inspiring individuals each day.
Bump and connect. Sit next to someone new. Workbar is where water-cooler conversation might just change your life — and we're not just talking about your professional life.
Intentional space,
intentionally placed.
Check out our digs at 12+ locations in Boston's city and suburbs.
See All Locations
Find the best Workbar membership for you
Let's get to know you better. What's your favorite color? Favorite lunch spot? Ok, ok — what are your workspace needs? Take our quiz to find the best Workbar fit for you.
Take the Quiz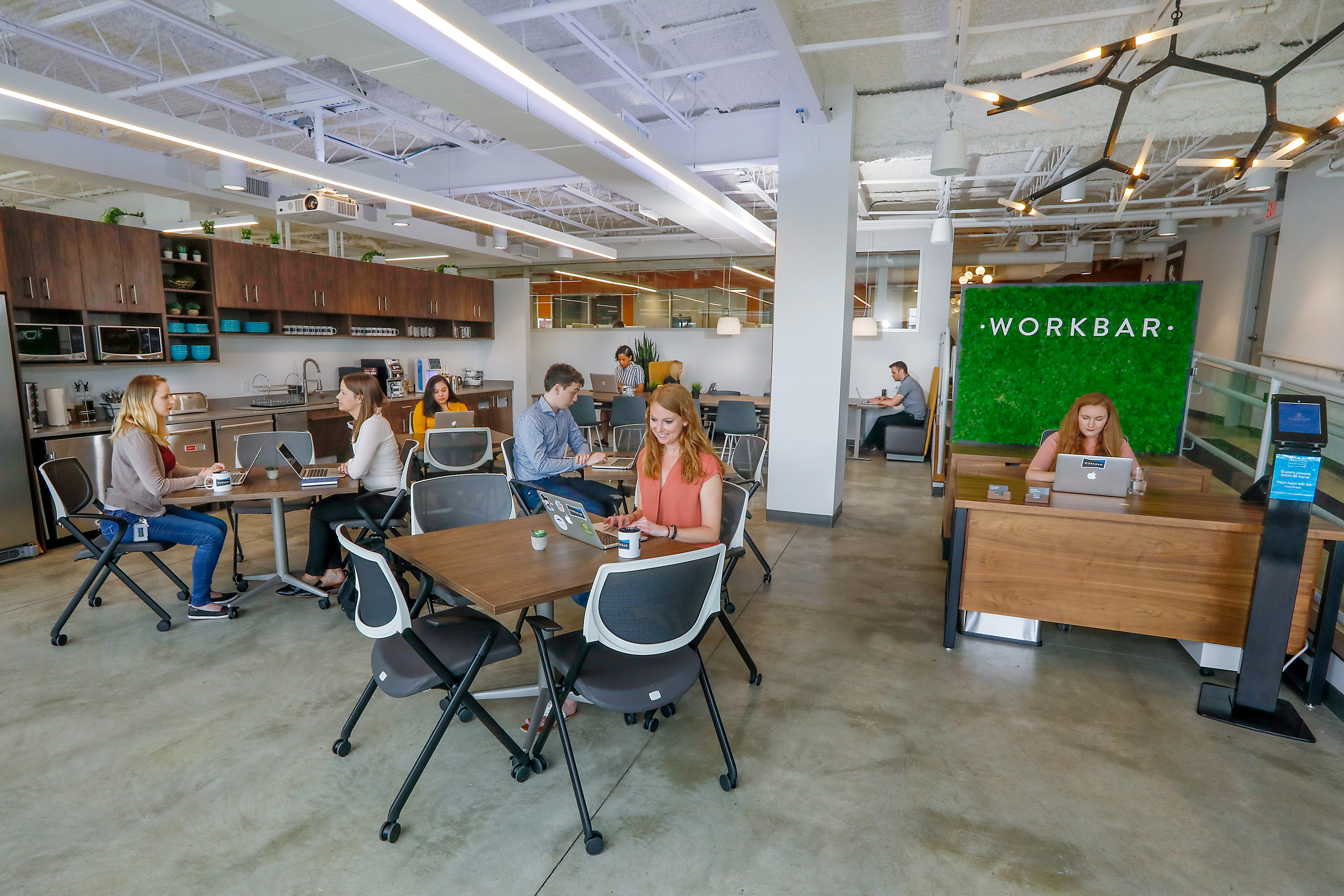 What we're known for
We're not the only ones in the coworking game, but we think we're the best. Why? We call them The Workbar C's, and you'll call them the best parts of going to the office.
Why Workbar