What Does a Coworking Space Look Like?
Workbar's coworking spaces are intentionally designed for you to work your day, your way. Our professional, comfortable, and inspiring environment is ideal for remote workers, entrepreneurs, and teams alike.
Our open coworking spaces are laid out in what we call neighborhoods. The Commons is where ideas take flight and collaboration abounds. The Switchboard is where you can take calls to close those deals you've been working so hard on. The Study is your quiet zone for head-down work, and The Cafe is where you can have lunch, grab a coffee, or work with a little extra buzz around. Put it all together with options for private offices, enterprise suites, and meeting rooms, you have the workplace of your dreams.
How Does a Coworking Space Work?
Most coworking spaces operate on a membership basis. At Workbar, we've got your membership needs covered with a friendly, flexible approach. Whether you're an individual looking for the perfect workspace or looking for space to get the gang back together, we've got you!

Individual Memberships: Starting at just 5 days per month, our individual memberships offer options that fit your lifestyle. Want 24/7 access to your favorite location? We've got you covered. You can choose between a dedicated desk or a more flexible arrangement to match your work style. With month-to-month memberships, you have the freedom to explore other spaces within our network as well.

Organization Memberships: Large or small, we understand that organizations have evolving space requirements. Instead of locking into a lengthy lease, we offer flexibility. Join us for shorter time frames, allowing you to adjust your space to meet your ever-changing needs. It's just one of the many perks of choosing coworking with Workbar for your organization.

Join the Workbar community and experience the freedom and flexibility of coworking – because your work should adapt to you, not the other way around!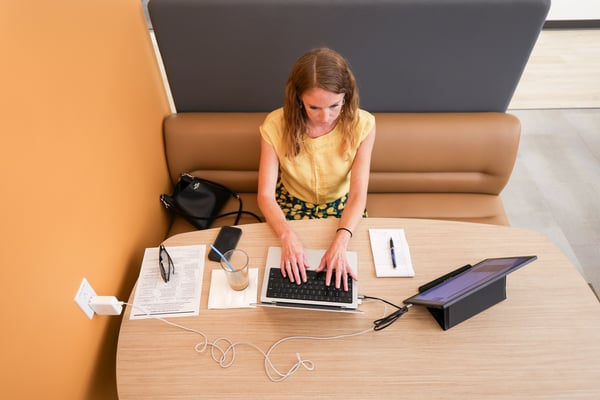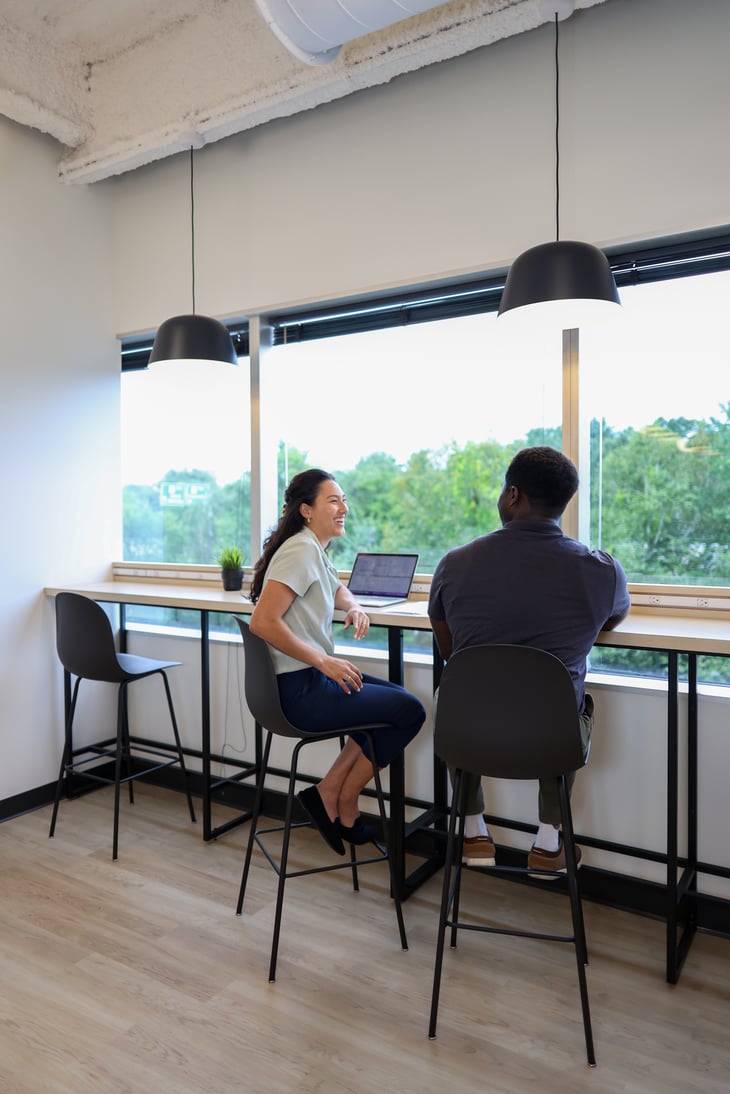 What Happens At a Coworking Space?
At a coworking space, people with a variety of professions gather to work side-by-side. Though they may have unrelated work, members often exchange ideas, give feedback, and offer encouragement. Some members even work on projects together! Coworking office space is a great environment for fostering this kind of collaboration. And there's more.
A coworking space is much more than a physical place to get work done. One of the main values of coworking lies in the community of members. People at coworking office spaces readily socialize, build friendships and help each other professionally. These connections form through several means.
Coworking spaces encourage people to connect by organizing events. Community managers frequently put on social and professional events for members to meet and mingle. At Workbar, these take the form of happy hours and bagel breakfasts. Workbar also openly welcomes new members with a complimentary lunch at least once a month.
Furthermore, coworking spaces encourage people to meet by designing physical areas to socialize. Coffee machines and kitchens are strategically placed to encourage spontaneous encounters. In these areas, it's common for members to bump into each other and spark up conversations both personal and professional. This creates an environment where people build genuine connections.
Why Choose a Coworking Space?
Joining a coworking space is a wise choice for several reasons. First off, flexible and membership options make coworking space an affordable choice. This is just one of the economic benefits of coworking. Furthermore, coworking office space is optimally designed to boost productivity. Workbar's neighborhood concept is one successful approach. And the advantages don't stop there.
Coworking office space also offers great community and networking benefits. These can benefit your business, and your social well-being. Coworking space also has a multitude of health benefits. Through multiple approaches, coworking spaces encourage healthy nutrition and movement. And there are even more benefits of coworking space.
With all of these benefits, coworking space is a great option for individuals and organizations in search of a workplace. And if you're in the Greater Boston area, consider joining Workbar!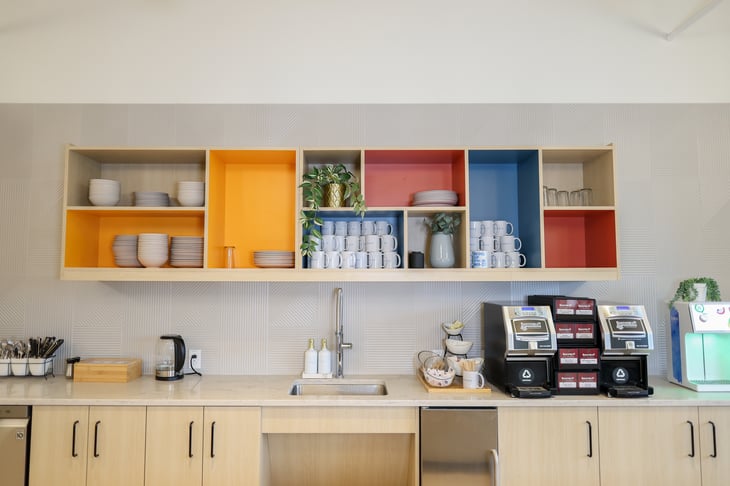 Make the most of your meeting time
Enjoy endless amenities in any Workbar location.
State-of-the-art AV and IT
On-site hospitality and support staff
Intentional space,
intentionally placed.
Check out our digs at 12 locations in Boston's city and suburbs.
See All Locations
Questions? Contact us
Real-live human support at the ready. Chat with us online or visit our Contact page to submit an online inquiry.
Contact Us