Workbar's TeamShare takes Boston magazine's productivity to new heights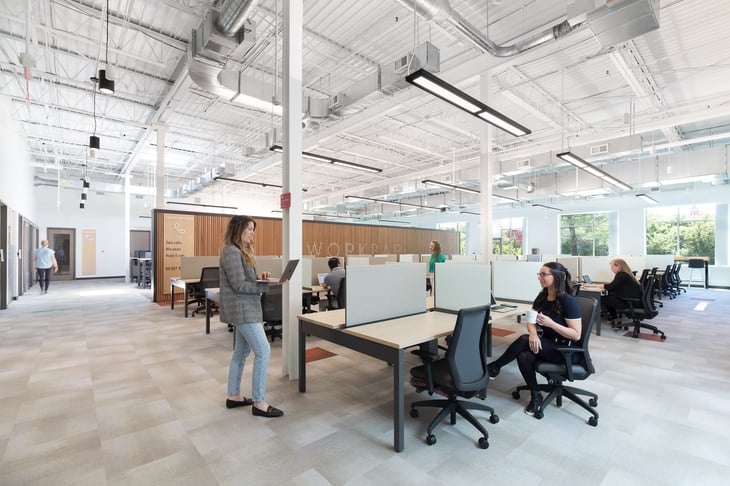 The city of Boston is known as a leader in education, technology, real estate, and of course, marathon running — and the team at Boston Magazine is dedicated to holistically capturing their beloved city from every angle. Whether it's a Q&A with Beth Israel Lahey Health President and CEO, Kevin Tabb or discovering the best urban hiking spots close to home, the staff at Boston Magazine have worked tirelessly over the last few years (and since the company was founded in 1971) to deliver investigative reporting, transparent profile pieces, insightful features, stunning photography, and eye-catching design to the people of Boston.

As Boston Magazine continues to prove they deserve a seat at the table (they were named among the three best city magazines in the nation once more by the City and Regional Magazine Association in 2022), the road has been far from easy, especially in light of the challenges brought on by the pandemic, which put them without a central office due to unprecedented stay-at-home orders.
This left Boston Magazine in desperate need of a multifunctional space that could support everyone from executives who required quiet spaces for meetings to team members in need of more face time with their managers, and younger employees who simply wanted a break from the humdrum of work from home (WFH) life.

Zapped of energy and feeling unproductive, the staff at Boston Magazine had nowhere left to turn — cue Workbar's TeamShare offers convenient locations throughout Greater Boston and functional, collaborative workspaces.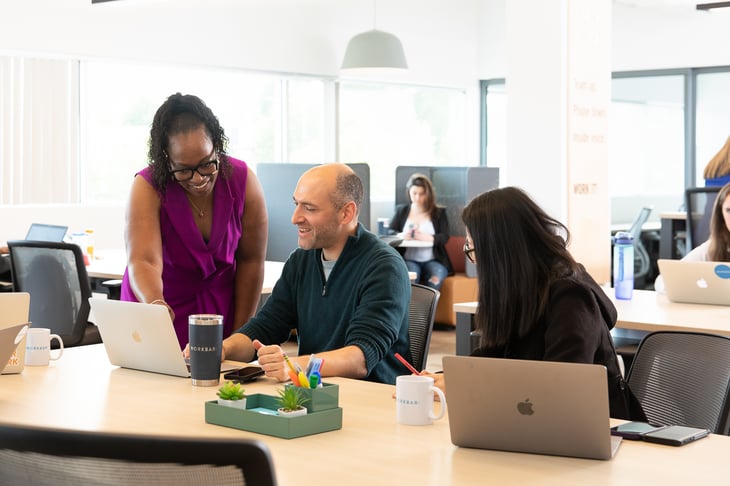 All of the Perks
The distraction-free environment, spare chargers, private phone booths, and meeting spaces offered Boston Magazine staff the best of both worlds: collaboration for important projects and alone time for getting work done.

Other perks of the program include great Wi-fi, natural light, and delicious coffee — all of which help staff members to stay productive and energized throughout the day.

Claire O'Brien details her favorite aspects of the program, saying, "The meeting rooms and phone booths were great for taking my longer meetings, especially the ones that I was driving. I mostly enjoyed the main area where there was a little bit of office chatter, but overall maintained an ideal level of noise. I also enjoyed the kitchen area and all the amenities provided there throughout the day. Everyone who works there is very nice and helps to provide a clean and productive workspace."
Everyone who works there is very nice and helps to provide a clean and productive workspace."

~ Claire O'Brien

When it comes to the future of work, the landscape is changing, as a PwC Pulse Survey found that out of a base of 1,007 full-time and part-time employees, almost a fifth (19%) of all employees prefer to be fully remote and 22% prefer to be in the office most days with fewer than one day being remote, and others leaned toward a hybrid model.

Companies can look toward workplace solutions like TeamShare to cater to the wide range of tastes and preferences when it comes to the ideal work environment and what works best for each individual.
Whether you run a tight ship of five workers or have a growing number of employees, Workbar's TeamShare is designed with flexibility in mind so your team can thrive in a space that fits their needs — and not the other way around.