Flexible Work Trend Predictions for 2023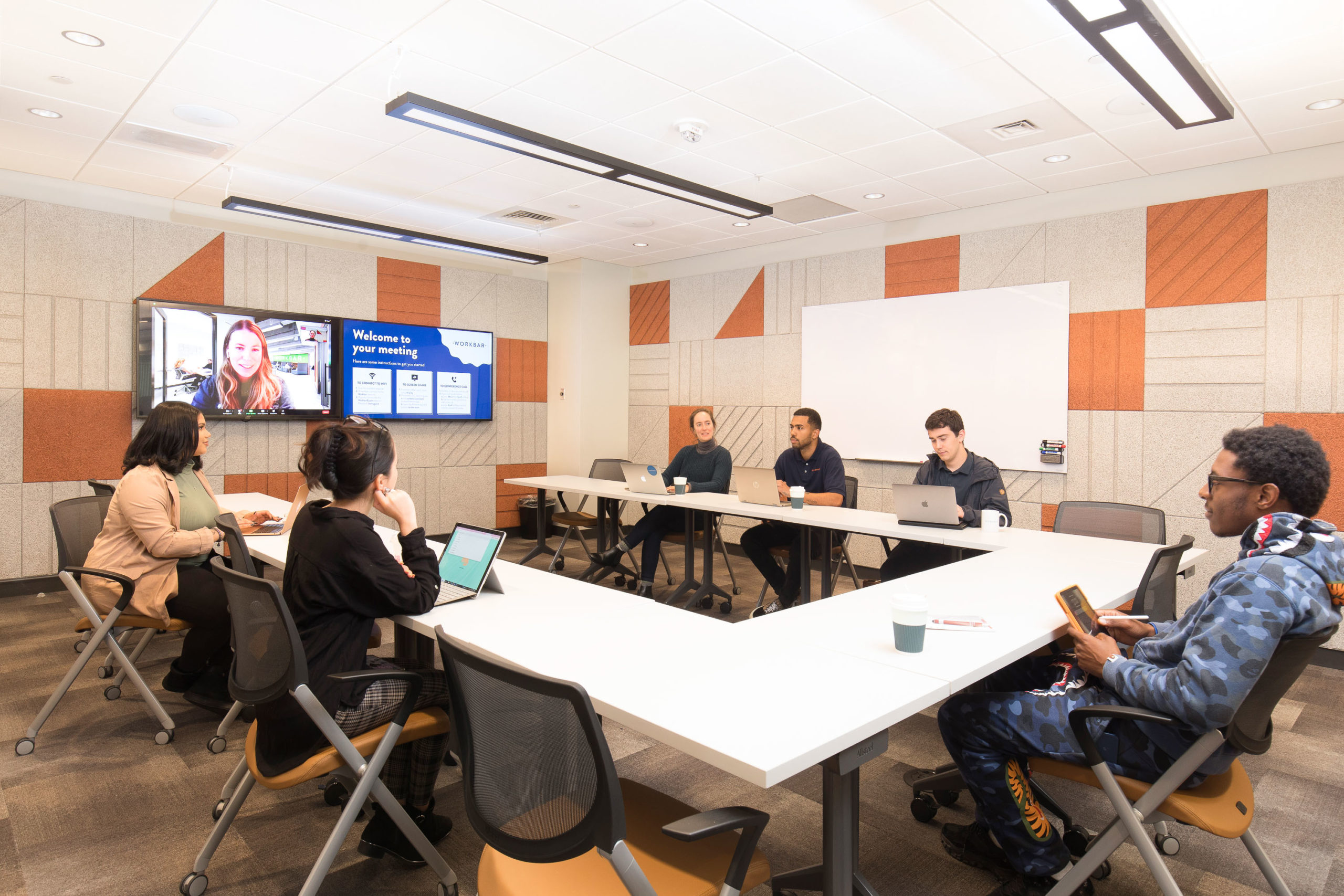 Workbar's Director of Sales, Bobby Murphy, and CEO, Sarah Travers, sat down to discuss flexible work trend predictions for 2023. As seasoned veterans of the flex industry, with over 30 years of combined industry experience, they've both noticed a turning point in the way our members are thinking about office space and how best to consume it. We're emerging from a period of chaos and into one of mobilization.
Ahead are our predictions for 2023, we'd love to hear yours.
Power back to the employers
In 2023, employers will regain power regarding where and when their employees work, with the caveat that they need their employees' buy-in. We've witnessed the start of this as large companies, with global WeWork accounts, are willing to engage with Workbar as a one-off regional operator, at the persistence of their local Boston employees. Satisfying all employees, even in a small company, is hard, and being able to offer some sort of personalization is a big win for an employer.
New partnerships among stakeholders
Occupiers, landlords and flex operators will integrate their offerings in new and innovative ways to bring value to the end user. The pull to work across diverse settings, within buildings and throughout a region, will lead to innovative partnerships and collaborations between partners, new and old, across the entire ecosystem. Workbar just unveiled a partnership with Synergy, one Boston's largest landlords, to provide short-term leasing opportunities in trophy downtown buildings, combined with shareable team passes that give employees access to all Workbar coworking spaces across the region. Learnings on how employees can achieve their best day at work will yield new partnerships throughout the industry and beyond.
Choice above it all
Choice is the most valuable office amenity. Sure, golf simulators and craft food halls certainly check the box of trophy buildings, but what employees actually want, what will make the commute worthwhile on in-person days, is choice. Optionality and the choice to work where one can be most productive, will attract and retain the most talented employees.
ESG
The impact of underutilized office space is too great an environmental catastrophe to ignore. Another flex work trend prediction for 2023 will see companies act now so they are not locked into long-term lease obligations without clear foresight of how and when the space will be utilized over the term. This will lead to many companies deferring decisions until 2024, when their hybrid structure is organized and technology (collaboration platforms, space management, cybersecurity, messaging apps, etc.) catches up. No company that will require its employees to come into the office on only two or three anchor days per week, will keep such an inefficient physical footprint. More companies will join Workbar in making it a priority to become carbon net zero. It's also worth noting that it is more energy efficient to work from a coworking space than to work from home, so employers should encourage their employees to get out of the house on work-from-home days.
Office space as a performance tool
If you are starting a company today, would you use the same model from 50 years ago on any decision you are making? The purpose of today's office is to drive employees' performance. It should be designed around human behavior and how people engage with it. Companies that prioritize a hybrid-first organization will see the benefits in the bottom line of their business results. To optimize in-person days, companies will front load them with meetings and collaborative sessions. No one wants to commute into the office to close their door and sit on video calls. And beware, we may see a decline in hybrid working in the short term as companies figure this all out for themselves.
Location, location, location
Location will become increasingly important. We will see a revival in workers choosing to utilize public transportation. Convenience will be crucial as employees will be less motivated to leave their homes if it's too hard to get to work. Employees will want to piggyback social life with work life on in-person office days. Access to restaurants and nightlife is an important motivation to get employees into the office.
There you have it, flex work trend predications for 2023 straight from Workbar's tenured team. Are there any trends you would add based on your upcoming business needs? Let us know on Instagram.
This article was originally published on LinkedIn.