3 Ways for Workplace Wellness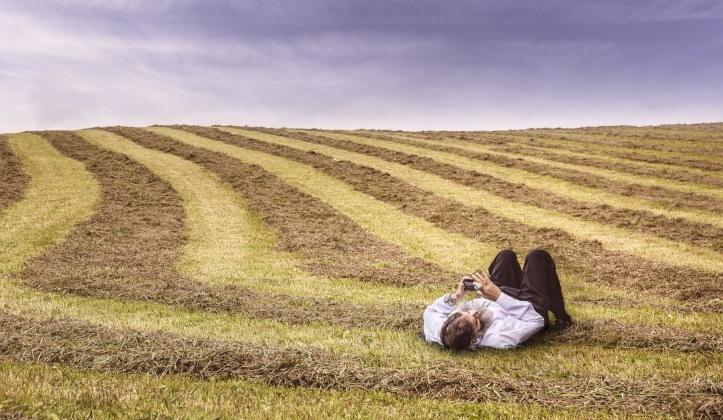 Across the modern office landscape, a rebooted approach to workplace wellness programs is proving how an abstract investment can reap emotional and economic rewards. Healthier employees take fewer sick days, happier employees experience less turn over, and companies that understand this are discovering new ways to nuture the body and soul. Traditional wellness programs can be found in over half of all organizations, but their narrow focus on illness prevention and screening has shown only minimal success.
Workbar's commitment to workspace wellness improves how humans interact with themselves, their environment, and their work. Here's how:
1. Design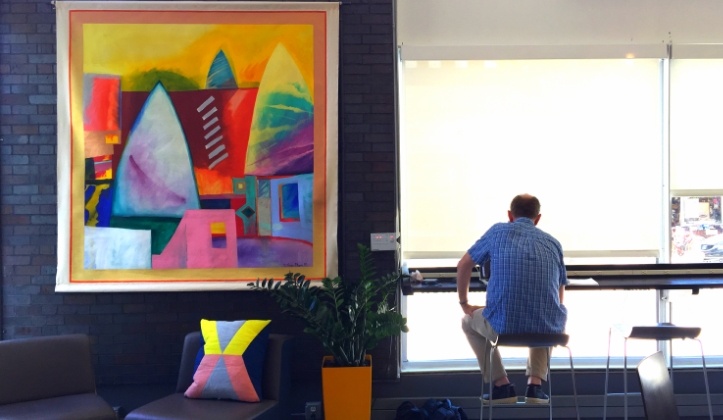 Before the first member even walks in the door, certain aspects of Workbar's design are already working to foster wellness. Details of light, plants, art, furniture, and floorplan create an environment that helps reduce stress, increase productivity, fight depression, and improve well-being. The choice to use special Maars partition walls, for example, is intended to make members feel in tune with their office surroundings, "integrating acoustics, air, light, sound, color and images into the walls." Standing desks and treadmill desks curb the scourge of bad posture, and a proliferation of shared monitors helps anyone who hasn't bought a laptop stand keep their chin up.
2. Community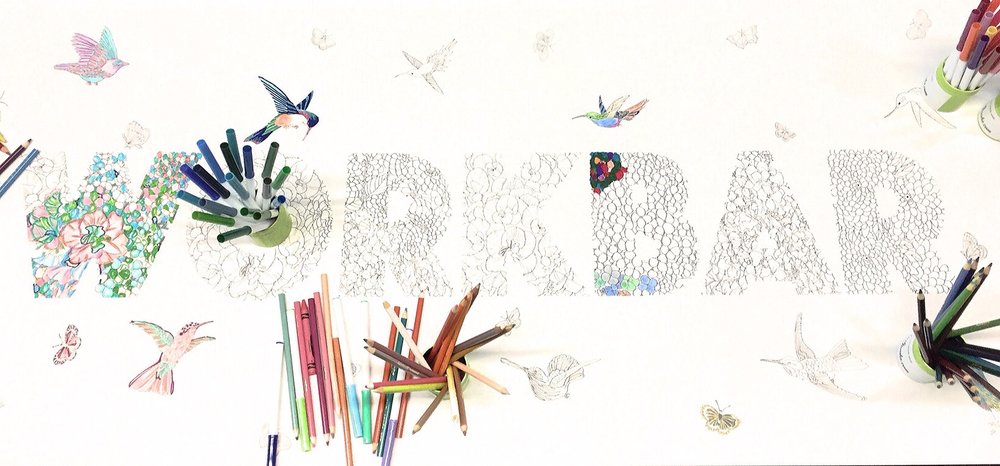 Social support and interaction have been shown to have an important positive impact on myriad aspects of a community, and the Workbar network has deliberately cultivated such a culture. An active online discussion group of business and social conversations and a deep calendar of network events ensure that Workbar members stay active among themselves and within in the community.
Group outings for food, exercise, and even recess allow every chance for healthy interconnection possible. During the first official "Workbar Wellness Day," the Space & Community Managers orchestrated a few hours of yoga, coloring, meditation and healthy food. In another remarkable collaboration, staff and members enrolled in an online class to develop new products and processes to encourage a healthy workplace.
Some innovations in workplace wellness have been sparked by our own Workbar members. Cambridge member Stephanie D'Ambrosio has participated in the workplace wellness business through her company Zeel, which offers same day in-home or in-office massage. "Everyone's much happier [in a workplace with massages.] There's more to work than just working." Another member, Johannes Flecker of the Berklee College Institute for Creative Entrepreneurship, has seen a spike in corporate demand for wellness: his company, Sound Leadership, is leveraging expertise in music to aid in workplace stress reduction.
3. Body Moving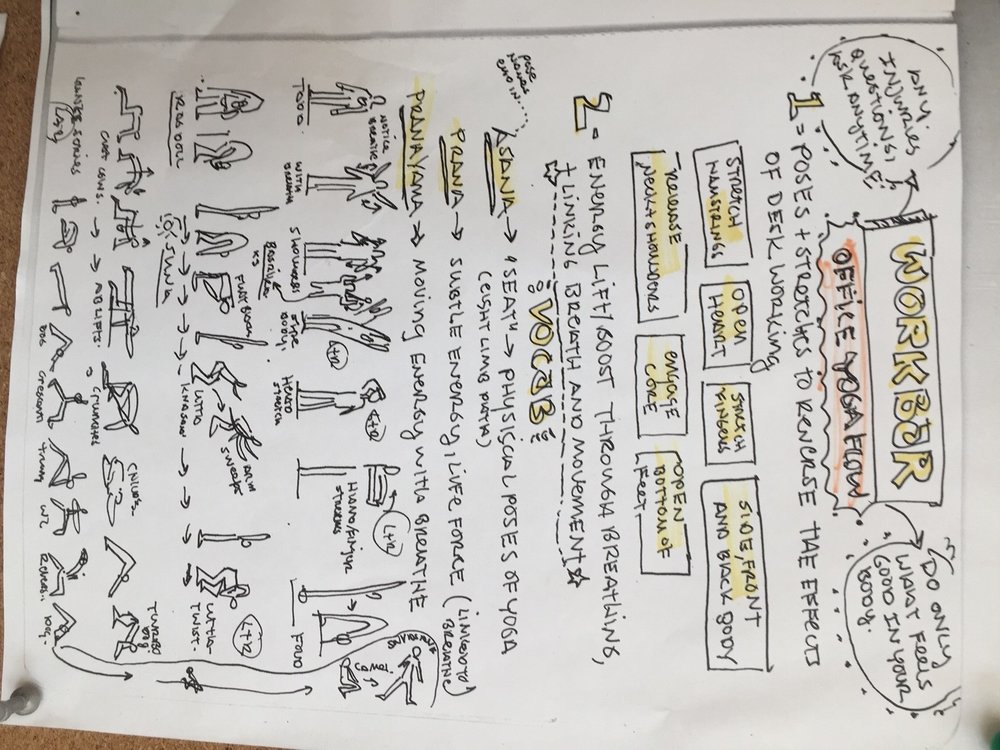 The search for work/life balance has spawned a heightened awareness of workplace fitness. Workbar expanded on their office-friendly exercise awareness when member Craig Provost began teaching a weekly mid-afternoon yoga class. He sees how society is more ready to embrace the concept of work wellness, noting how his students "prioritize their values as much as income and salary, and seek to imbue their lives with meaning."
Situated close to the Minuteman Bikeway, Workbar Arlington boasts a unique amenity for its perspiring innovators: a shower. Across the Workbar network, running clubs, impromptu planking, and climbing field trips to Brooklyn Boulders all demonstrate a movement towards movement.
A workplace devoted to work wellness is like a recipe for doing your best: more energy, more focus, more done. Never before has being on the job been this good for you.
About the Author:Dave Gentry is a fan of progress and recess. He believes in Olde English, new fortune cookies, and he answers to #davertido.
About Workbar:
Workbar operates coworking locations throughout greater Boston (Boston Back Bay, Boston South Station, Burlington, Cambridge, Arlington, Danvers, Norwood, Salem) and several other partner locations throughout the state. Want to keep up with the world of Workbar? Subscribe to our mailing list for the most up-to-date information about our upcoming events and community news. You can also follow us on Instagram, Facebook, LinkedIn and Twitter.