9 Essential Online Tools for the Remote Worker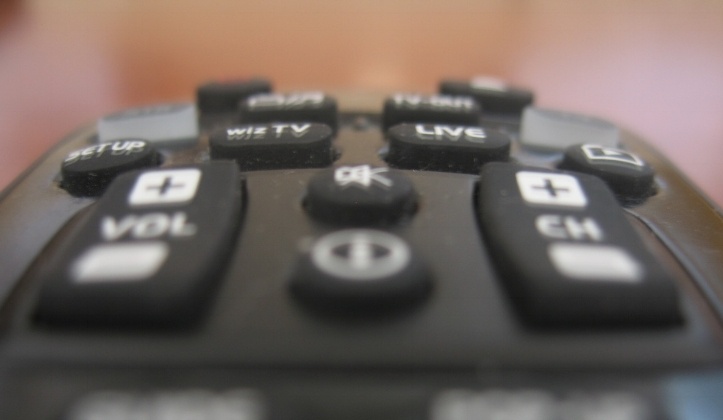 For many companies, the remote workforce presents a huge advantage. It improves work/life balance for the workers, increases productivity and revenue for the business, and enables project managers to hire talent regardless of geographic boundaries.

But how can you be sure your remote coworkers are in the loop or productive when you don't share the same office? There are so many online tools to keep your projects under control and your remote team strong and connected. We'll introduce just some of them that will save your team time and money!
If you want to avoid tiring communication via emails and you need to manage projects and closely communicate with your team members, consider using Asana. This cloud service will help you manage tasks and keep track of conversations of your associates. Keep everything organized by task and by project, and spend less time sorting email. Both you and your team will be happy to spend time on concrete tasks and get work done on time!
If you're looking for THE application that enable communication in the virtual office you definitely should consider using Slack. It will help you organize and prioritize conversations due to different topics and it also enables you and your team to share files. Another good characteristic of Slack is that you can synchronize other remote tools with it, and be able to have all the notifications at hand.
With Trello you'll forget about the pains of tracking lengthy email threads or the worries of updating tracking spreadsheets. Trello uses a card system that keeps your team organized by allowing you to make an easy-to-update task list. You can update the progress of these lists by dragging and dropping cards between the lists and writing a detailed description of the features, their importance, and the expected results of a successful implementation.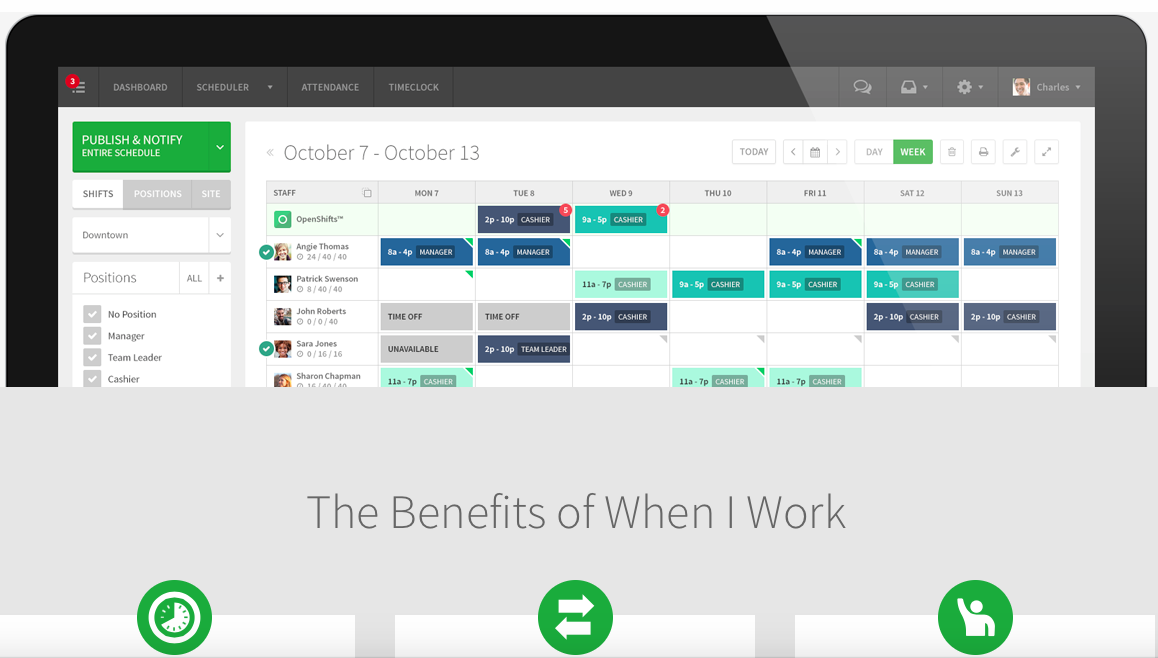 This is a great application that keeps track of your team members' working hours and schedules. This can be a very useful tool that will make your communication impeccable and help you grow your business. This mobile app is easy to use since your coworkers can start the timer wherever they are. If you choose the right tools for your work and get your coworkers on board, you can expect a more productive remote team.
Remote work can be a great thing because you can work with experts from all over the globe, but within this nontraditional kind of collaboration time zones can be a problem. Setting up a meeting or having a discussion can be a pounding headache particularly when you have a hard time differentiating between GMT, PST, PDT. Time Zone will help you keep track of your global appointments, so you don't have to worry about time zone converting ever again!
Since your team works in digital environment, they have countless online accounts they need use to work in different assignments. Instead of circulating passwords between each another, LastPass will help you create a single sign-on portal for each team member. Project manager can easily choose who can access a certain account and increase account security in the process.
If you have documents that need to be edited by many people, we suggest Google Drive. On the other hand, documents that need to be shared, but not edited at once, can be placed in a shared Google Drive or in Dropbox. Many project management tools also have file sharing and collaboration features, so choose the best option for you and your team.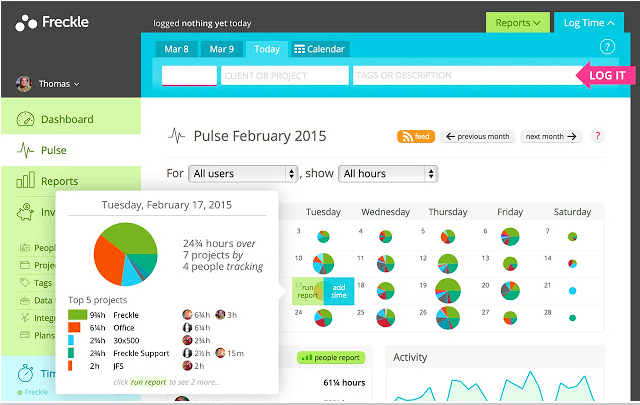 Freckle runs in your web browser and it's useful on so many levels; it can keep track of remote workers' time, your unlimited number of projects, or act as a simple invoice creator. Keep in mind that paying your remote workers on time is crucial.
General team discussions can get out of control in no time. In order to avoid this and keep decision-making streamlined, we recommend Loomio, an open-source, web-based app that clarifies and alleviates the decision making process. Loomio will help you start a proposal, set a deadline or invite your team workers to participate. Every member will be equally free to elaborate on their choice or change their vote. Everyone on the team can have a clear picture where the proposal is headed.
If you are a remote worker, you can take your job anywhere, and with the right online tools you can enjoy many benefits, even if you're thousands miles away. Choose the online apps that will keep you in touch with your team. Stay on top of your to-do list, automate your life and simply mange your tasks and schedules from one place. Some apps will allow us to be more productive, while others will help us better express our creativity - you just need to discover the options that suits best. These suggested apps will keep your distributed company closely together, just make sure that you have a good internet connection!
AuthorBio: Mark is a biz-dev hero at Invoicebus - a simple invoicing service that gets your invoices paid faster. He passionately blogs on topics that help small biz owners succeed in their business. He is also a lifelong learner who practices mindfulness and enjoys long walks in nature more than anything else
About Workbar:
Workbar operates coworking locations throughout greater Boston (Boston Back Bay, Boston South Station, Burlington, Cambridge, Arlington, Danvers, Norwood, Salem) and several other partner locations throughout the state. Want to keep up with the world of Workbar? Subscribe to our mailing list for the most up-to-date information about our upcoming events and community news. You can also follow us on Instagram, Facebook, LinkedIn and Twitter.