We're Coworking in Brookline: The Village Works Founders' Letter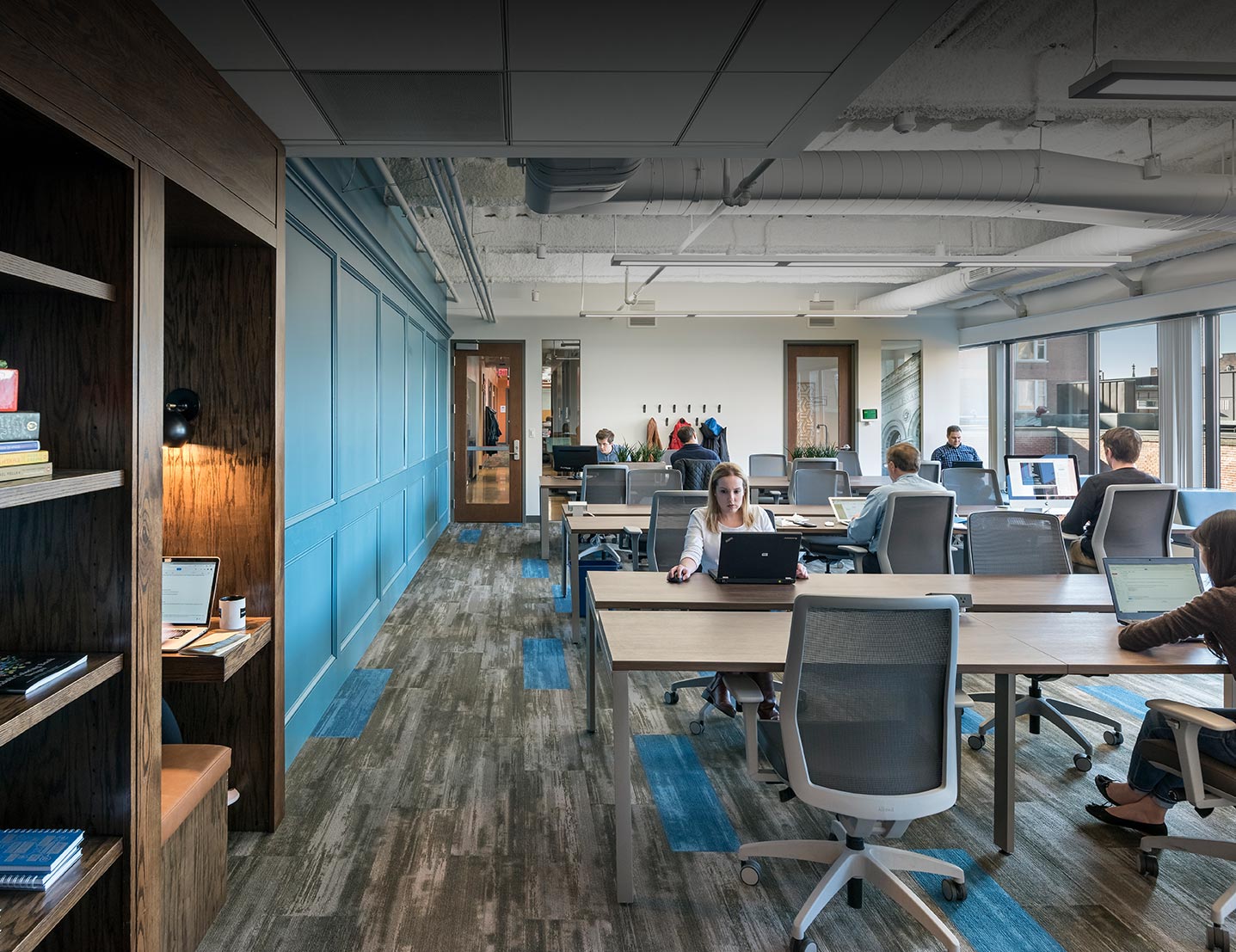 Coworking is alive in Brookline! The newest addition to the Workbar Network, The Village Works, makes its debut here in the proud Founders' Letter:
Neighborhood coworking finally arrives south of the river!

The Village Works is now open in Brookline Village, welcoming neighbors for coworking, meeting and shared workspace, offices, events and community connection.

Our sunlit space is designed for productivity, health and a warm community, with members gathering around our kitchen island for iced coffee or grabbing a moment of focus in a comfy chair. We have locally roasted coffee and snacks, beautiful meeting and event spaces, and two internet connections for backup and twice the bandwidth — all supporting our flexible open coworking memberships and offices.

"Work near home" is our tag line and it infuses everything we do. We are an extension of members' homes, a high-performance workplace that fits into a complex day: a work home away from home. All our memberships and partnerships are created so our community can get the most out of work and life. We custom built our perfect work table, selected ergonomic and beautiful chairs, and zoned our space for different workstyles. We designed every aspect of the space to help our members have their best workday while claiming back their commute time.

Our team spent years honing a vision for neighborhood coworking, and we're thrilled to share The Village Works with the Brookline area community. Our historic four-story building is located in the heart of Brookline Village, right on the Green Line in one of Brookline's most vibrant centers. We're also walking and biking distance from Longwood, Jamaica Plain and Mission Hill. Fenway, Newton, Chestnut Hill, Roslindale and West Roxbury are close-by, too, and our members come by foot, bike, T and car from our neighborhood and beyond.

We are especially excited about upcoming events and sharing our resources with the Brookline area. The space is designed with flexibility in mind, shifting from productive shared workspace during the day to community event space at night. Our calendar is already getting packed with great stuff, and more on the way.

The three of us share a passion for creating excellent buildings and neighborhoods, supporting great communities in the process. We love Brookline and wanted to bring coworking to our area, where there's a huge unmet need for shared workspace. Lisa and Melissa ran Workhop, a micro coworking space in Coolidge Corner. They met great work neighbors: entrepreneurs, freelancers, small teams and remote workers all looking for a way to work near home. That project grew into The Village Works, full-service coworking with shared workspace, offices, meeting rooms, events, and an exciting partnership with the WorkbarNetwork.

The Village Works is geared toward a community looking for healthy integration of work and life—an arrangement more fluid than anything we could have imagined five or 10 years ago.

We look forward to welcoming you into our work home as a visitor or a member!

Lisa Wasserman Sivan, Melissa Tapper Goldman and Bobby Zuker, Founders
To get a closer look inside The Village Works or any of our other network locations, go ahead and schedule a tour at your nearest Workbar.
About Workbar:
Workbar operates coworking locations throughout greater Boston (Boston Back Bay, Boston South Station, Burlington, Cambridge, Arlington, Brighton, Danvers, Norwood, Salem) and several other partner locations throughout the state. Want to keep up with the world of Workbar? Subscribe to our mailing list for the most up-to-date information about our upcoming events and community news. You can also follow us on Instagram, Facebook, LinkedIn and Twitter.