7 Ways Workbar Coworking Spaces Support Boston's Small Business Owners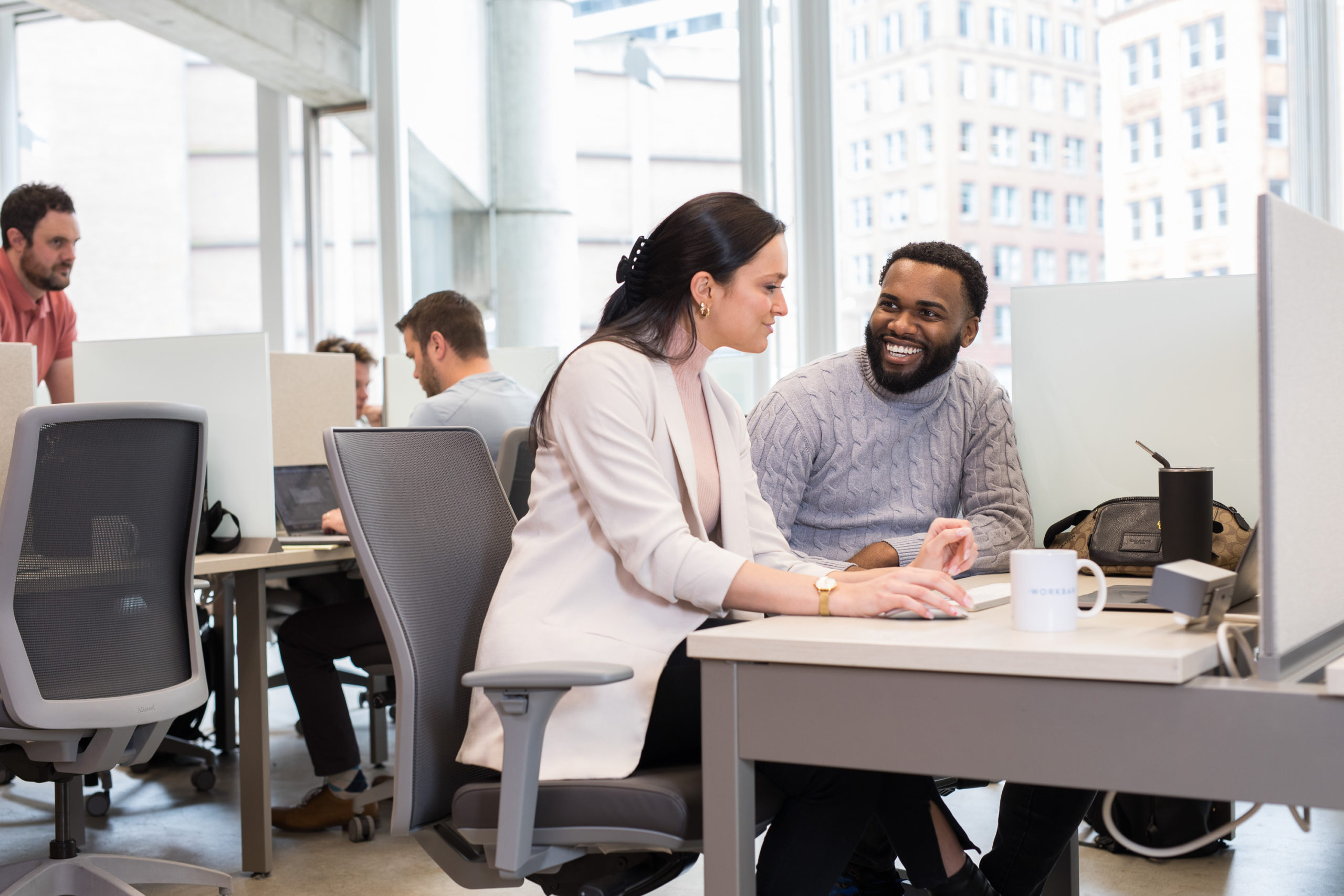 In Massachusetts, we have nearly 600,000 small businesses that employ 1.5 million people. At Workbar, we see all our Boston entrepreneurs hustling and making big things happen-not just during Small Business Week, but every minute of every week. After all, we've been in this coworking thing together since 2009. In addition to our annual Small Business Grant contest, we roll out the red carpet at our Workbar coworking spaces throughout the Boston area to support your unique needs and give you the space and tools to thrive.
Here are 7 ways Workbar helps small business owners and entrepreneurs get the job done:
1. Flexibility
Flexibility is finally having its moment as the number one necessity for entrepreneurs and employees alike. At Workbar, we give our small business owners flexibility to pay for exactly what they need, and to avoid being saddled with exorbitant rental costs or long-term commitments. Choose the time you need at the space you choose. Customize your coworking package and make Workbar work for you. Explore our membership packages.
2. Location, Location, Location
Workbar has 11 locations throughout the Boston area making it easy for small business owners to access professional office space close to home. We understand that sometimes getting work done can't happen at home, in your cramped make-shift office or at your storefront. Tap into the power of the Workbar network: you can live and work in Arlington, and schedule client meetings in Back Bay. Stay close to home in Salem or connect with employees in Norwood. It's that simple. [Coming soon: Workbar Woburn]
3. Complete Business Services
Printing. Shipping. Private meeting spaces. Business addresses. We've got it. Workbar helps small business owners achieve day-to-day tasks without hassle because we offer printing services and shipping onsite as well as a trusted business address when you need it. And when it comes to putting your best foot forward for those high-profile meetings, you have access to our high-tech conference spaces.
4. Wellbeing
When the pandemic hit, small business owners had a lot to contend with. From labor shortages and dipping sales to supply issues. All this impacted personal wellbeing, which is crucial to success. We're here to support feeling good while getting things done. Workbar spaces are designed for peace of mind, providing not only a professional space with complete office amenities, but also multiple working environments or "neighborhoods" within our spaces-from quiet study areas to our switchboard to our cafes-that adapt to your work style, boost productivity and help you achieve your best work.
5. Room to Grow
According to Bank of America's 2022 Small Business Owners Report, 26% of small business owners plan to hire in the next 12 months. Hiring great talent has been a challenge, but offering remote workers access to coworking offices throughout Boston is a perk small business owners can offer and give their employees all the Workbar perks they need, close to home.
6. Networking
Word-of-mouth marketing still tops the list for small businesses with 74% of small businesses surveyed by Bank America saying it's among their most effective marketing tools. Workbar locations are diverse networking hubs where entrepreneurs can meet other entrepreneurs, share ideas, discuss challenges and grow their networks.
7. Multi-Use Event Spaces
From fireside chats for your VIP communities to staff celebrations, Workbar provides event spaces for all your business needs. Our spaces have cutting edge technology, comfortable seating and amenities that make hosting your important events simple and seamless. Our polished, professional spaces set the scene so you can shine.
This week, and always, we want you to shine. Thank you for being part of the coworking movement with us and helping us define what it means to build a better community by supporting small businesses.
Workbar is all about offering workspace that makes you happy, healthy and productive. Thinking about a coworking space for your small business? We've got a free month reserved for you for a limited time. Schedule a tour today at any of our 8 locations.