Why Businesses in Providence Should Check Out Workbar Quincy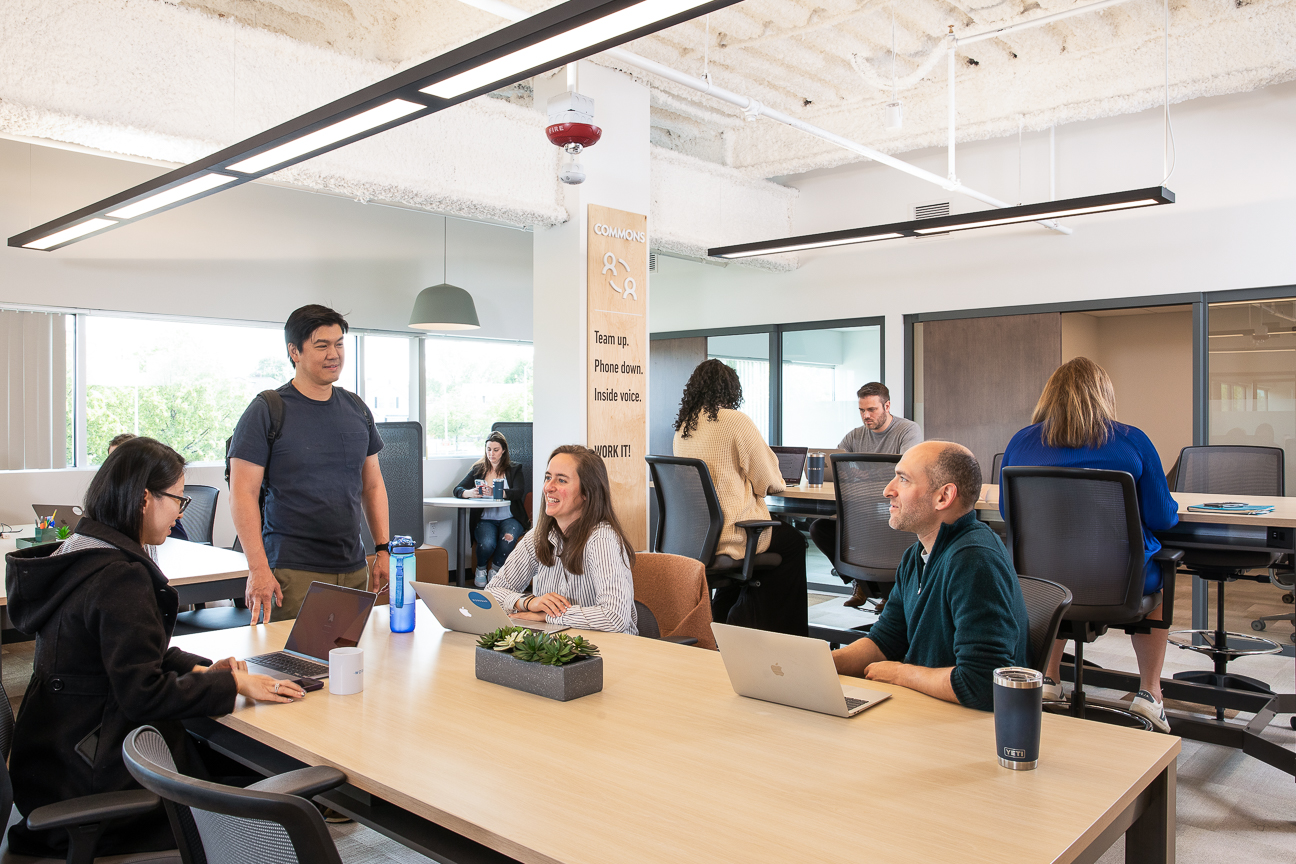 Ahhh, Providence, Rhode Island. A vibrant city with a rich history and a burgeoning business scene that welcomes you via I-95 with a big glue ant. This cool, quirky city has witnessed remarkable growth in recent years, and as its entrepreneurial landscape expands, so does the demand for conducive workspaces. With limited real estate options within the city, businesses are now looking beyond their borders for viable solutions. Enter Quincy, Massachusetts, and her shining star, Workbar Quincy. Just about 45 minutes away from Providence, Workbar Quincy offers a multitude of advantages for Providence businesses seeking office space or looking to break into a new market. Workbar Quincy + Providence, RI = growth, collaboration, and prosperity. Here are five reasons why the math works.
Strategic Location
Quincy, MA, sits just a stone's throw away from Providence, making it a prime choice for businesses looking to maintain close ties to the Rhode Island capital. The easy accessibility ensures smooth operations between the two locations, enabling companies to expand their network, reach a broader customer base, and tap into new markets without the hassle of relocating entirely. This strategic proximity can also lead to potential partnerships, synergies, and collaborations with established companies in the Greater Boston area. Not to mention, the lunch options in Quincy are, like, really, really good.
Lower Operating Costs
One of the primary advantages of securing office space at Workbar Quincy is the significant cost savings business. This is no exaggeration; we save our business members hundreds of thousands of dollars over a lease term. This allows our biz buddies to allocate their budget to other essential aspects such as marketing, hiring top talent, or investing in research and development. Additionally, Massachusetts boasts a more competitive corporate tax structure, offering potential tax benefits for businesses seeking to expand across state lines. Sounds kind of illegal, but we swear it's allowed.
Access to Talent
Not to brag, but Quincy's got talent. We're even considering making a new TV show with the title, and if your business is looking for access to a diverse talent pool, look no further than Quincy and the rest of Greater Boston. The city is well-connected to top-notch educational institutions and research centers, attracting skilled professionals across various industries. It is the city of Presidents, after all, and our national rugby team, the New England Free Jacks, just won the national title. For businesses in Providence seeking to tap into specialized expertise or niche skill sets, establishing an office in Quincy opens the doors to a broad talent market, enhancing recruitment opportunities and fostering innovation. And maybe you'll get on our show.
Infrastructure and Amenities
Quincy boasts a modern infrastructure, including state-of-the-art office spaces equipped with the latest technology and amenities at Workbar. Our spaces are intentionally designed to bring life back to work, and our customizable office solutions meet the needs of businesses, from open coworking spaces for lone-wolf team members to fully-furnished executive suites for established corporations, through partnerships with companies like CORT Furniture. Nearby shopping centers, restaurants, recreational facilities, and green spaces also ensure that employees experience workplace wellness, which is what Workbar is all about!
Networking and Collaboration Opportunities
By setting up an office at Workbar Quincy, businesses can tap into the thriving local business community, offering ample networking and collaboration opportunities. The old bump-and-connect! Industry-specific events, seminars, and workshops are held by our Community Managers all the time, providing a platform for businesses to connect, share knowledge, and form strategic partnerships. These collaborative efforts can lead to enhanced brand visibility, increased clientele, a stronger foothold in the region, and of course, a lot of fun!
As Providence's business landscape continues to flourish, the demand for office space is becoming increasingly competitive and constrained. For businesses seeking expansion and flexibility, looking beyond the city limits to Workbar Quincy to unlock a world of opportunities. From strategic location and lower costs to access to talent and collaboration prospects, Workbar Quincy provides the perfect platform for Providence businesses to thrive and prosper in a dynamic and interconnected business world. For real, we can't wait to help you on your world takeover!