Community First: Our Coronavirus Precautions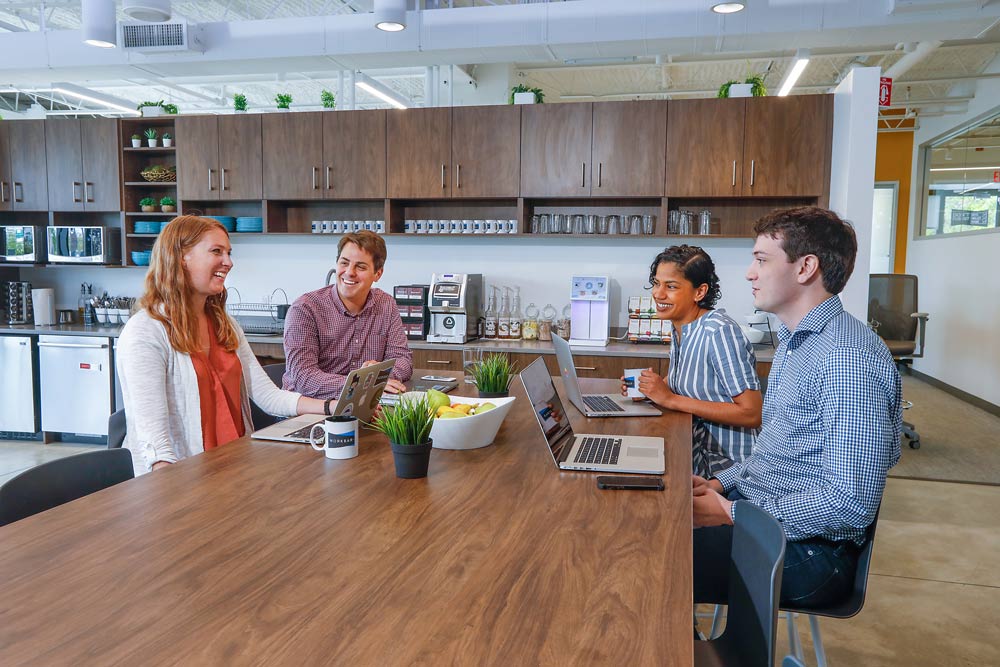 Here at Workbar, our team is prioritizing coronavirus concerns with extra precautions for our community. There is nothing more important to us at Workbar than the health and safety of our employees and members. Given how fast this situation is developing, we will, of course, continue to monitor all fronts closely in the coming days and weeks and keep you informed.
Like many other companies, we are focusing on increasing our cleaning procedures. Our shared workspaces are staffed with professional cleaners who operate at night, disinfecting all high-traffic surfaces to prevent the spread of germs.
Here are our updated cleaning procedures:
We have added additional, more rigorous cleanings.

Our community managers and cleaning staff will be disinfecting shared surfaces more frequently.

We have stocked our workspaces with hand sanitizer and disinfectant wipes throughout all locations for community use.
Here are some other measures we are taking:
Employees are required to wash their hands throughout the day with warm, soapy water for 20-30 seconds
If our employees don't feel well or are sick, they are required to stay home. This has always been a policy, but we are strictly enforcing it during this period.
Employees are required to notify us immediately if they are diagnosed with COVID-19 or if they have come in contact with someone who is. In this case, we require that employees seek medical attention and follow the strict CDC guidelines, including a possible self-quarantine for two weeks.
We request that our members also enforce these same policies with their employees.
You can help to ensure your coworkers and community are safe by wiping down shared tech and spaces after use, washing your hands regularly, and staying home to rest if you're feeling unwell.
We are monitoring the situation closely and will continue to implement any measures needed to ensure the safety of our community. If you have any questions or concerns, please contact our General Manager via email: bobby@workbar.com.