How TeamShare Improves Workforce Mobility | Workbar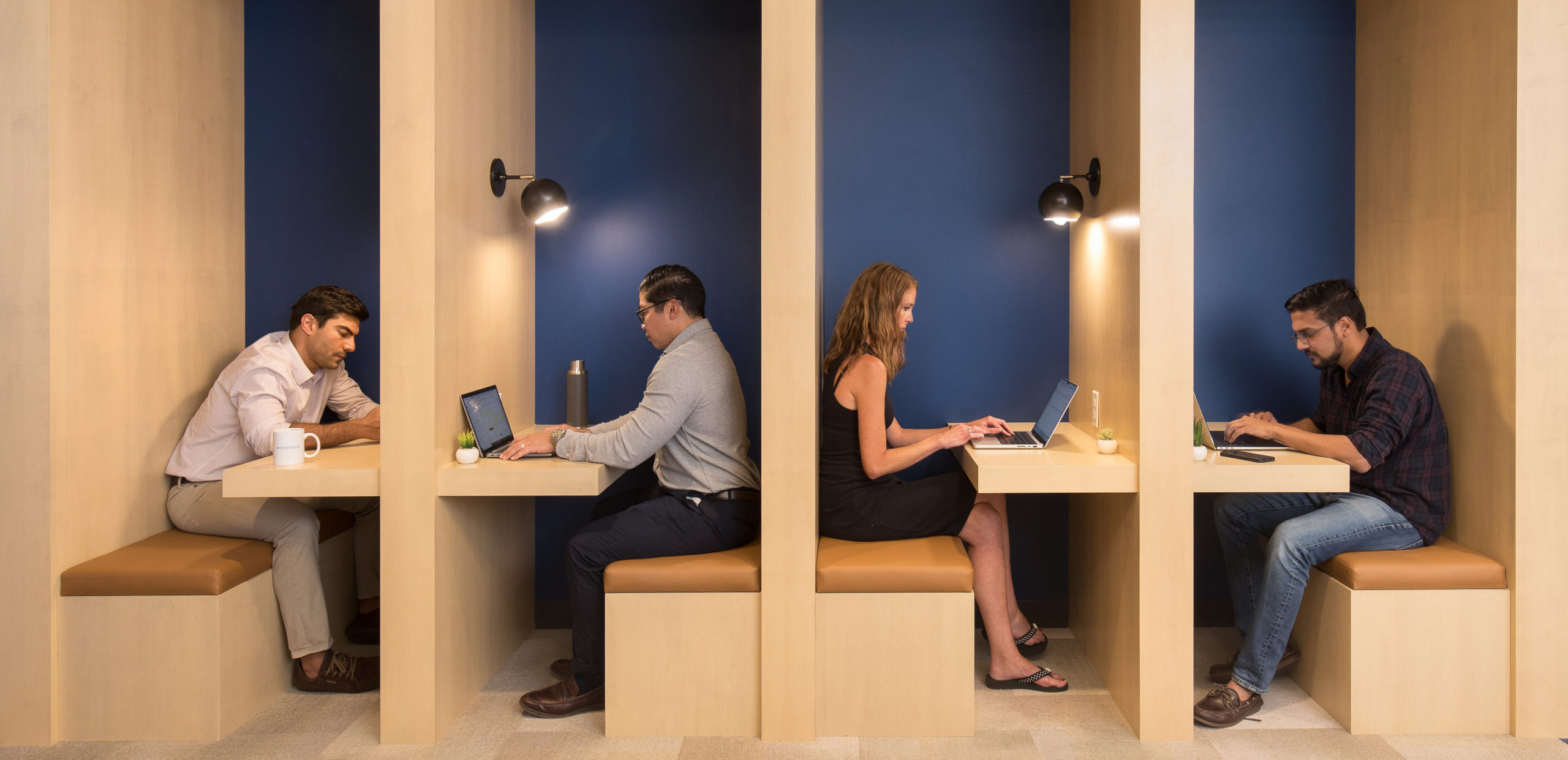 The Shared Coworking Pass
The world has changed so rapidly in the last few years, and so has the way we work. Companies offer remote work and hybrid options as core differentiators for giving their teams the flexibility they have grown accustomed to. The ever-changing landscape of the workplace created a space for companies and employees to develop new solutions for modeling their workday. A hybrid approach offers organizations the ability to provide autonomy and convenience to their employees while meeting the demands of evolving business needs.
With this being the norm, it is crucial for companies to keep it in mind to keep up with workforce mobility needs. See it as an investment in your company and the happiness of your employees - therefore, increasing workplace productivity and retention.
Flexibility is the new keyword of the modern workforce.
What is Workforce Mobility?
Traditional workforce mobility has three core goals: support talent acquisition, develop talent and leadership, and support global leadership. This has always been a strategic move for companies to ensure business continuity and productivity no matter where the employees are located.
Workbar's Mobility Program is now called TeamShare
What is Workbar's TeamShare?
This pass is dubbed as the "Holy Grail of Collaboration" by the Boston Magazine and let me tell you why. Imagine working with your team, and each has different needs for the day - one needs to lead a client presentation, another needs to have a focused time and maybe another team member wants to work near their home but needs access to a distraction-free environment. All that can be done at Workbar. You can take your team's productivity to the next level and personalize the way you work.
TeamShare gives employees the autonomy to use any Workbar, any time, to do what they need to do to be happy and productive; whether that's meeting to collaborate with their team, doing heads-down distraction-free work, or just escaping from their home office to socialize.
To support this new way of workforce mobility, we have solutions to make this easier, affordable, and more streamlined for teams. At Workbar, we want you to not just get your done but get your best work done in an environment that serves you well. We want you to be able to personalize your day, and your week and customize it the way you want. Collaboration is always done better together, so we designed a special pass with your team in mind.
The TeamShare plan is a shared coworking pass that gives your team access to all of our convenient locations across Greater Boston. This means more freedom for them and less wasted overhead for you. It's the easiest hybrid work solution for you and your team.
This is how it works:
Choose the number of passes you want for your team. Each has 10-day access.

Pay every month, no commitments! A minimum of five passes are required, each at $199/pass.

Passholders can individually self-select their access and days at any Workbar

location

.

Get real-time data regarding how your employees are using the space.
The Key Benefits of Workforce Mobility
Coworking is the future of work – and having workforce mobility readily available for employees and potential employers is key to retaining your best talents and producing a work culture that can be inclusive to everyone regardless of their location. The age of workforce mobility empowers its employees and allows them to be their best selves. It promotes mental wellness and overall contentment. Granting employees the ability to work anywhere can not only make them feel empowered, but it can also increase productivity. According to Future of Work, here are five beneficial ways in which mobility empowers the workforce.
Work from anywhere

Hire the best talent regardless of location

Business hours are when you are most productive

Research and information gathering on-demand

Powerful trust building
How Workbar's TeamShare Passes Improve Workforce Mobility
Convenience
Coworking close to home is the ultimate convenience. Your coworking space should offer full-service office amenities at a location where you can come and go as you please without losing precious productivity time on a commute. Workbar's network of coworking spaces are located in city and suburban locations across Greater Boston. Each location is made up of "neighborhoods" designed to match your work style, from our quiet Study neighborhoods to our Switchboard spaces — and, of course, our Cafes are there for conversation, casual work, and coffee anytime. Each space also offers convenient access to shops and restaurants for times when you need to entertain colleagues after work, or just want to combine your work day with a well-earned night out.
Community
Unless your dog has lucrative connections in your industry, you'll benefit from being outside the house and connecting with like-minded, hard-working people at a coworking space that supports networking. Meet new clients, get inspired, or find the consultant you've been searching for. It all happens within a vibrant, diverse coworking space that prioritizes and facilitates community. Workbar supports connection and networking with purposefully-designed communal spaces within each location, like our working Cafe neighborhoods and comfortable conversation corners. Each location also hosts educational and fun events to bring its Workbar community together.
Collaboration
Working from home is a nice perk, but there are just some projects and tasks that need to be done together in person. With Workbar's different neighborhoods, we are sure we have just the right space for whatever team meeting or group work you'll need to do.
Is TeamShare for You?
Are you ready to design your workday so you can be your best self at work? We got you. We're all about collaboration, coworking, and flexibility. All amenities that you'll ever need are all-inclusive! Think of it as a boutique working environment. We have high-speed wifi, bookable meeting rooms, collaborative whiteboard areas, an onsite support team, unlimited coffee, tea, and sparkling water - even video equipment is readily available at your convenience. Your team's success is our success!
Book a tour now and your whole team can experience the magic of Workbar.