Workbar Continues Its Massachusetts Expansion Plans With New Locations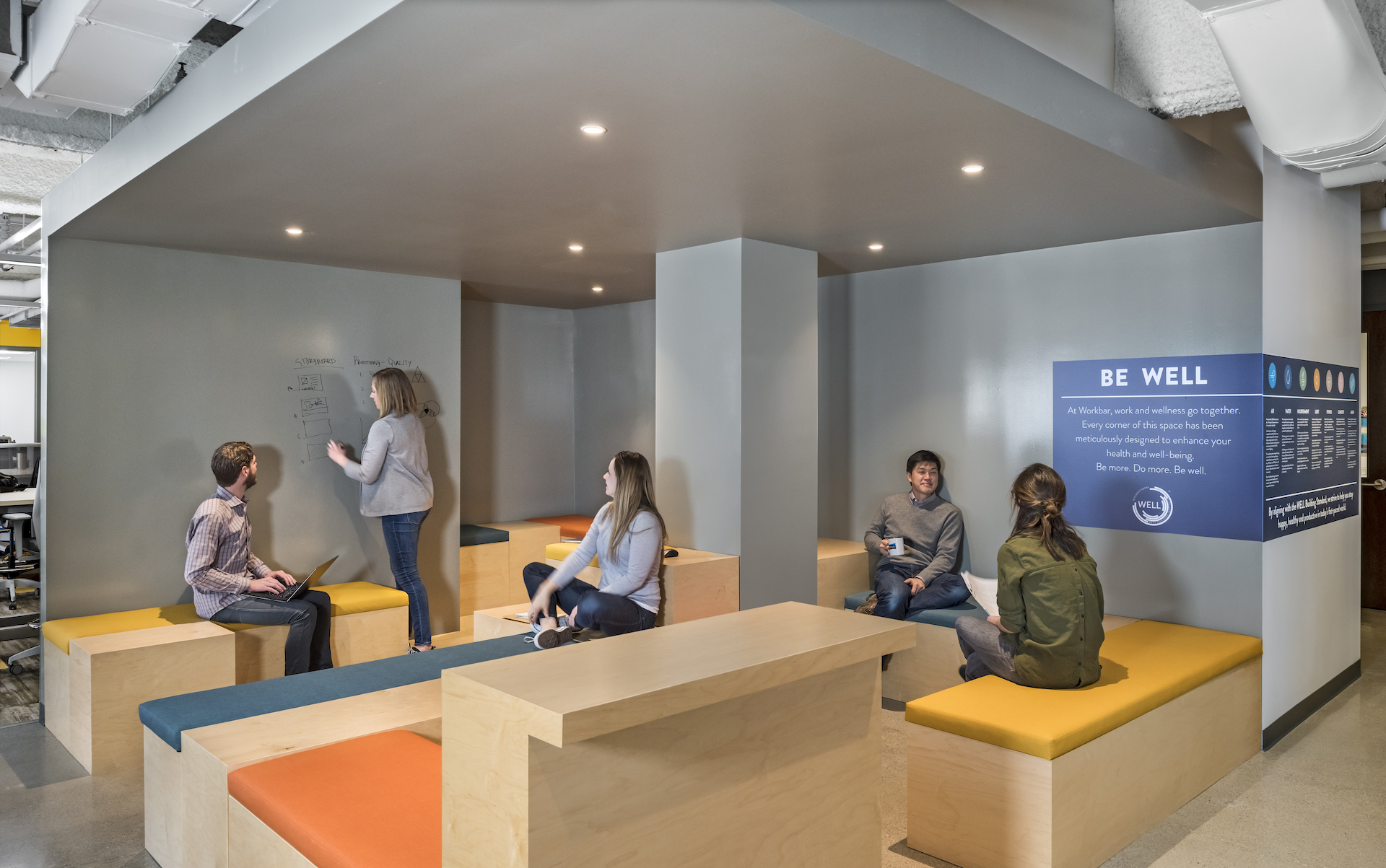 BOSTON, MA, April 19, 2019 – Workbar, Boston's coworking space trailblazer, has announced plans to open two new locations in the coming months extending on its commitment to the "hub and spokes" model of offering its members access to innovative workspaces located in both urban and suburban regions.
The new workspaces will be located in downtown Boston and in Norwood.
"This is truly an exciting time for Workbar as we continue to fill out this region and provide flexible workspace solutions for companies in all stages of growth. We look forward to welcoming many new members and also to giving our existing members more options to ensure they are able to continue to make the most of their workday," said Sarah Travers, CEO of Workbar.
Opening in September 2019, Workbar's brand new location in Downtown Crossing is centrally located on the 2nd floor of the historic 24 School Street building, easily accessible via the Orange, Green, Blue and Red Lines.
"We are extremely excited to add Workbar to the roster of tenants at 24 School Street and to the growing number of businesses located in downtown Boston. We acknowledge and appreciate the efforts of the Downtown Boston BID to attract new businesses to the area. We are looking forward to a long relationship with Sarah Travers and her staff at Workbar," said Michael Murphy, Executive Director of Clarendon Group USA, LLC.
The modern space features high, exposed ceilings with views of the Old South Meeting House and Downtown Crossing. It spans over 17,000 square feet and combines Workbar's unique coworking nerve center along with private office spaces. As is true of all Workbars, the School Street location has been designed specifically to enhance community, productivity and wellness.
Workbar's new Norwood space will be located at 83 Morse Street, inside the Norwood Space Center, a hive of creative commerce where business, arts and sciences come together in a dynamic historic mill building.
"We're excited to welcome Workbar to our Norwood Space Center community. We believe adding their coworking DNA to our mix of creativity and innovation supports our vision of providing a truly unique workplace to our members that is both productive and inspirational," said Jim Goldenberg, Principal at Cathartes.
Opening in June 2019, Workbar Norwood will feature over 6,000 square feet of coworking space, offices, suites and conference rooms, giving professionals south of Boston all the amenities of a top-tier office without the commuting hassle.
About Workbar:
Workbar is Boston's original coworking space, with nine locations throughout Greater Boston, including Back Bay, Burlington, South Station, Cambridge, Downtown Crossing, Norwood, Arlington, and Salem and partnerships with 10 more coworking spaces across Massachusetts and Rhode Island. The network of shared workspaces offers a "hub-and-spoke" system for people whose work takes them all over the region. Workbar caters to small businesses, freelancers, entrepreneurs, startups, and corporate clients with remote teams looking for an affordable, flexible place to work and to meet with clients and other like-minded professionals. With professionally-managed space and top-tier office amenities, Workbar coworking spaces are built with the connections needed to inspire, provoke, and ignite productivity and passion.