Say Goodbye to Rush Hour Traffic: How Workbar Quincy is Revolutionizing Your Workday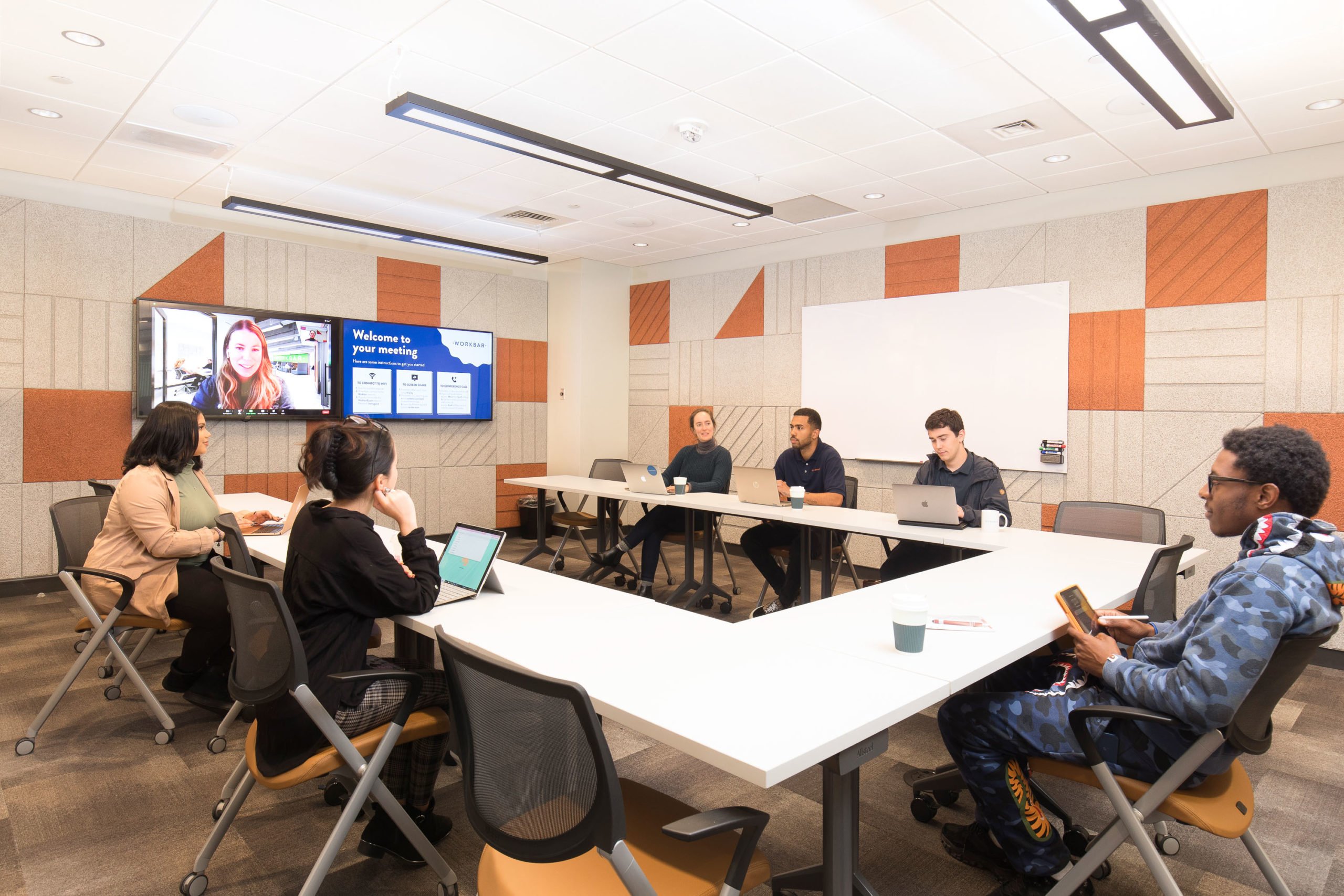 If you live in the Greater Boston area, especially south of the city, you are likely well aware of the notorious traffic on the Southeast Expressway. Rush hour can be a nightmare, adding hours to your daily commute time. According to MassDot, the time it takes to commute on the Expressway from the Braintree split to Mass Avenue has increased by nearly 30% since 2019. There is a solution that can save you both time and stress, and have you saying goodbye to rush hour traffic: Workbar Quincy.
Located just a short walk from the North Quincy T station, Workbar Quincy is a coworking space that offers a range of amenities for entrepreneurs and teams. With high-speed internet, private phone booths, conference rooms, and a kitchen stacked with free coffee, tea, and sparkling water, Workbar Quincy provides a comfortable and productive work environment.
But perhaps the best part about working at Workbar Quincy is the time you can save by not getting on I-93. Offering a productive workspace for teams of all sizes, that is conveniently located only 2 minutes from the Braintree split. And for those days when you need to go into the city, save yourself a 90 minute commute by utilizing the red line public transportation that is just a short walk away. Plus, you can use your commute time to catch up on emails, read a book, or simply relax.
Here are some of the benefits of working at Workbar Quincy:
1. Convenient location
Workbar Quincy is located just a few minutes off of I-93, making it easy to get to from many different parts of the Boston area.
2. No traffic headaches
By avoiding the highway during rush hour, you can save yourself the stress and frustration of sitting in traffic for hours on end.
3. Productive work environment
Workbar Quincy offers a variety of workspaces, including private offices, open coworking areas, and conference rooms. Whether you need a quiet space to focus or a collaborative environment to brainstorm with colleagues, you'll find everything you need at Workbar.
4. Networking opportunities
By working at Workbar, you'll have the chance to connect with other professionals from a wide range of industries. This can lead to new business opportunities, partnerships, and friendships.
5. Flexibility
With a variety of membership options available, you can choose the plan that best fits your needs and budget.
Offering a convenient, amenity-rich workspace that allows you to avoid I-93 and take advantage of public transportation, you can reclaim your commute time and focus on what really matters: getting your work done and enjoying your free time. If you're looking for a way to save time and improve your work-life balance, Workbar Quincy offers the best of both worlds.
Want to try it out? Workbar Quincy opens in May! Sign up by March 31st and get 3 months free.