Sarah Travers Named CEO of Workbar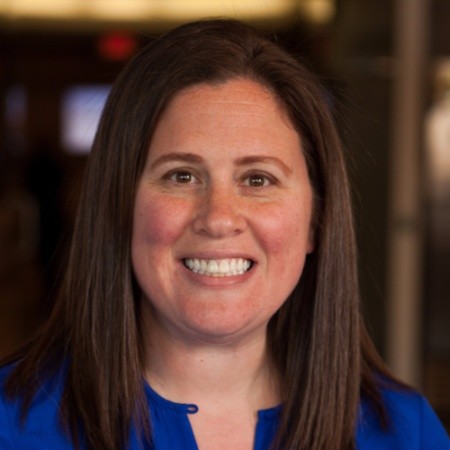 Regus Veteran Tapped to Lead Company in Expansion Plans
Workbar, a Massachusetts-based coworking and office space company, today announced the appointment of Sarah Travers as CEO. She joined Workbar in 2017 as General Manager and Head of Business Development, bringing to the role 15 years of experience at Regus, a global provider of workspace solutions. Travers will work closely with company co-founder Bill Jacobson during the transition to ensure that Workbar's unique culture and signature design elements remain intact as the company pursues locations in new markets.
"Coworking and flexible space is the fastest growing segment of the office market and Workbar is well positioned to take advantage of the expansion opportunities," said Travers. "Our member-focused approach and distinct 'neighborhood' designs are redefining what work looks like and I'm excited to leverage my commercial real estate experience as we introduce Workbar to new regions."
Co-Founded in 2010 by serial entrepreneur Bill Jacobson, Workbar has earned global recognition as an innovator in the coworking movement. Post-transition, Jacobson will serve on the Workbar board and continue to develop software and technology products specifically designed to support coworking infrastructure.
"When we started Workbar eight years ago, I couldn't have imagined that our coworking approach would come to serve as a model of healthy, productive and innovative coworking communities," said Jacobson. "I'm incredibly proud of what the Workbar team has accomplished, opening eight locations throughout Greater Boston and forging partnerships with twelve other sites across the region. With Workbar now at an inflection point, we're so fortunate to have someone of Sarah's caliber to lead the company through its next phase."
Since joining Workbar, Travers has developed programs geared towards supporting enterprise organizations, including Fidelity Labs, TechStars and TravelPirates. As Chief Executive her primary focus will be on the growth of Workbar's real estate portfolio, and developing flexible solutions for entrepreneurs, small businesses and Blue Chip companies looking for innovative spaces to grow and thrive.
For more information on Workbar, visit www.workbar.com.
About Workbar:
Workbar operates coworking locations throughout greater Boston (Boston Back Bay, Boston South Station, Burlington, Cambridge, Arlington, Brighton, Danvers, Norwood, Salem) and several other partner locations throughout the state. Want to keep up with the world of Workbar? Subscribe to our mailing list for the most up-to-date information about our upcoming events and community news. You can also follow us on Instagram, Facebook, LinkedIn and Twitter.