Workbar Launches Coworking Space for Health Startups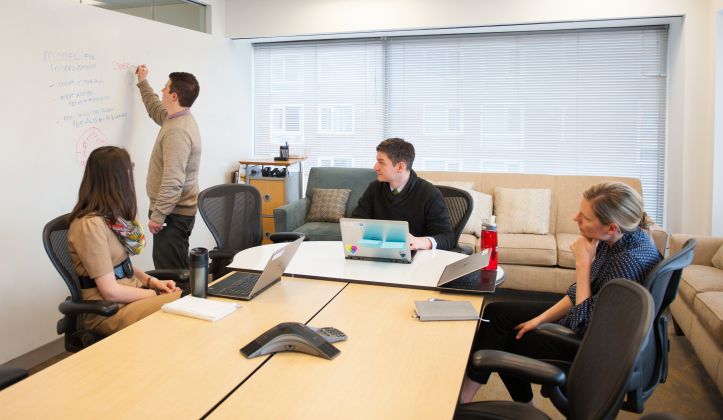 Photo by Tiffany Knight
Workbar, Boston's original coworking company, has launched a Center of Excellence in Health Innovation hosted at the Cambridge-based Institute for Healthcare Improvement (IHI).
The Center of Excellence in Health Innovation will place innovative health and health care-focused start-up organizations alongside IHI's Innovation Team to share ideas as each start-up organization aims to solve some of the most challenging problems facing health care today.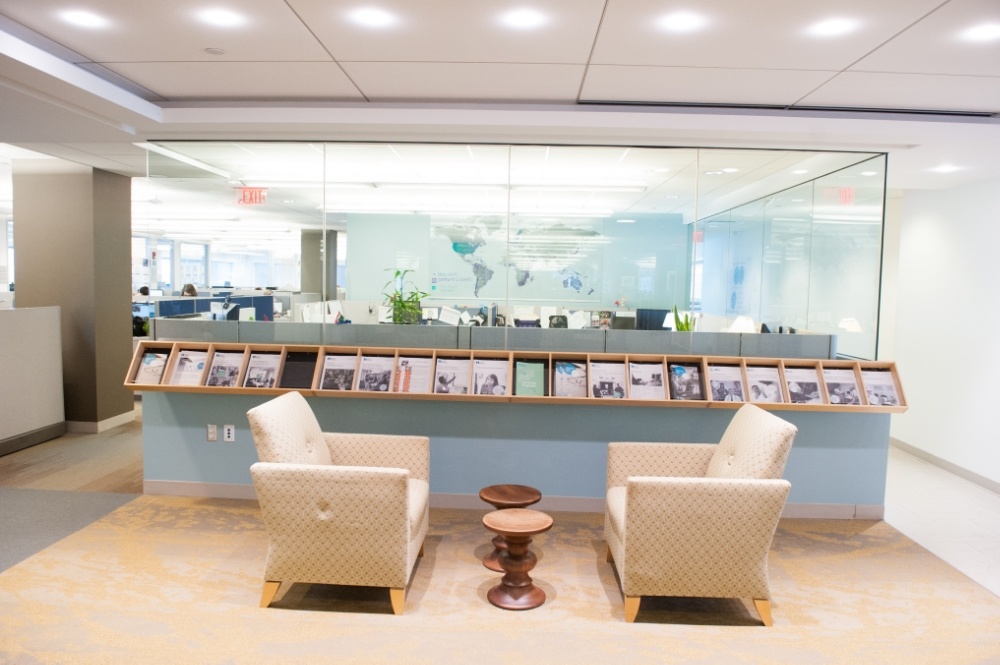 Members that are accepted to the Center of Excellence will have access to IHI's offices located at 20 University Road in Harvard Square. In addition to the resources and learning opportunities offered by IHI, members will also have access to Workbar's network of coworking spaces, events, programming, and 800 member-strong community. The Center of Excellence seeks to place three to five start-up organizations at IHI at the start of summer 2015. These organizations will form the first cohort and develop together through December 2015.
"Co-locating growing organizations at IHI furthers our philosophy of 'all teach, all learn,'" explained Dr. Kedar Mate, Senior Vice President at IHI. "IHI identifies and studies the best ideas in improving health and health care delivery and shares that knowledge as far and as wide as possible. Sharing ideas with young and growing organizations, while learning from their fresh perspective and entrepreneurial spirit, helps us move our mission forward."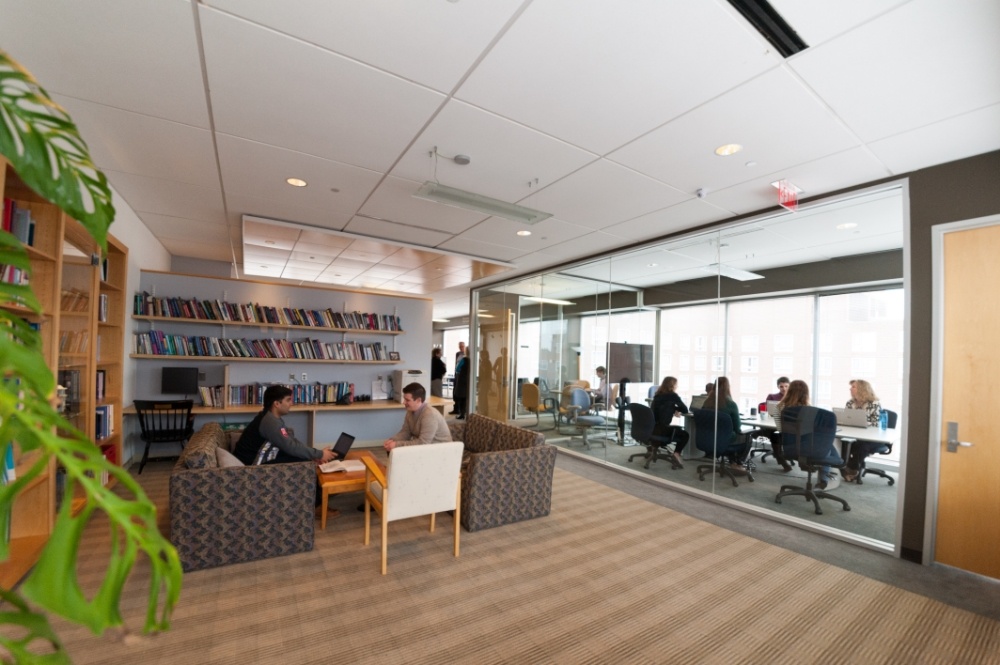 Bill Jacobson, Founder and CEO of Workbar added that "Workbar is excited to connect our members with learning and growth opportunities. Health care is one of the largest segments of the economy, and working with IHI to offer expertise in this area provides great opportunities for our members to develop."

Applications are currently open for the Center of Excellence's first cohort. To learn more and apply, visit: info.workbar.com/health-innovation
About IHI
The Institute for Healthcare Improvement (IHI), an independent not-for-profit organization based in Cambridge, Massachusetts, is a leading innovator, convener, partner, and driver of results in health and health care improvement worldwide. IHI believes everyone should get the best care and health possible. This passionate belief fuels IHI's mission to improve health and health care. For more than 25 years, IHI has partnered with visionaries, leaders, and front-line practitioners around the globe to spark bold, inventive ways to improve the health of individuals and populations. To advance their mission, IHI's work is focused in five key areas: Improvement Capability; Person- and Family-Centered Care; Patient Safety; Quality, Cost, and Value; and Triple Aim for Populations.
About Workbar
Workbar is a network of shared, coworking office spaces for all business types—including startups, independent professionals, small businesses, and remote teams from large enterprises. Along with productive work environments, Workbar fosters a vibrant community ready and willing to help each other build, create, and grow their businesses. Started in 2009, Workbar has grown its Network to 25+ sites and over 800 members from 400+ different companies.
About Workbar:
Workbar operates coworking locations throughout greater Boston (Boston Back Bay, Boston South Station, Burlington, Cambridge, Arlington, Brighton, Danvers, Norwood, Salem) and several other partner locations throughout the state. Want to keep up with the world of Workbar? Subscribe to our mailing list for the most up-to-date information about our upcoming events and community news. You can also follow us on Instagram, Facebook, LinkedIn and Twitter.