UMass Lowell iHub Joins the Workbar Network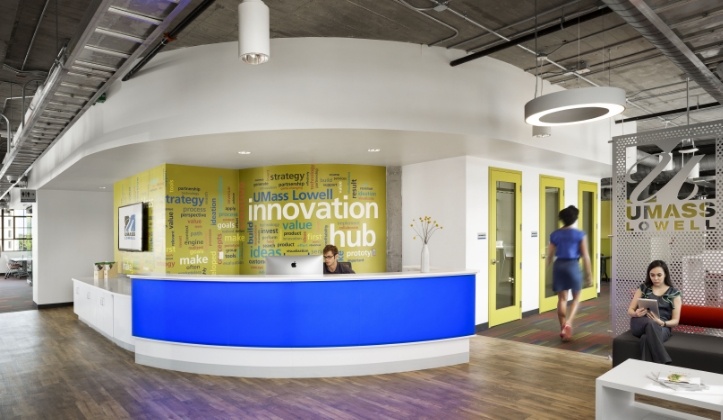 Workbar and UMass Lowell are proud to announce that the Innovation Hub, a UMass Lowell-operated incubator and coworking space, has joined the Workbar Network. This partnership between the university and Boston's original coworking company will augment the Innovation Hub's first-class space to launch businesses by providing additional connections to resources and office locations across the Greater Boston region.
UMass Lowell will celebrate the launch of the Innovation Hub on Tuesday, Oct. 6 at 11 a.m. The iHub was established to foster innovation, entrepreneurship, economic development and job creation.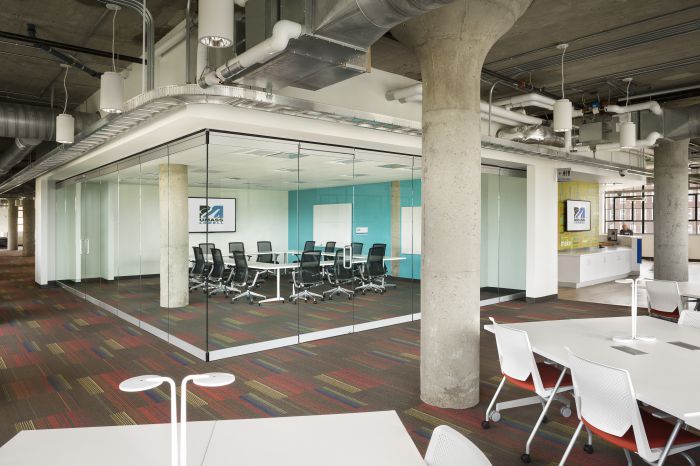 Through the Workbar Network, members at the iHub will be able to work out of any Workbar Network location, including Workbar's flagship locations in Boston, Cambridge and Somerville. Likewise, members of Workbar and its other network partners will be able to access the iHub's high-end facilities and amenities, which include a fully equipped makerspace, access to UMass Lowell engineering, prototyping and business resources, design and manufacturing partners, a fabrication lab and more. Additional information is available at www.uml.edu/ihub.
"Joining the Workbar Network is a huge advantage for our iHub members. They now have access to the talent and resources in and around UMass Lowell as well as the broader resources throughout the Greater Boston innovation ecosystem," said Tom O'Donnell, director of the iHub and a faculty member in UMass Lowell's Manning School of Business. "We see this as a way to strengthen these connections, provide our member companies with facilitated access to additional technical, business and financial resources across the region and further position Lowell and the Merrimack Valley as an attractive, supportive and connected environment for entrepreneurs to start and grow their businesses."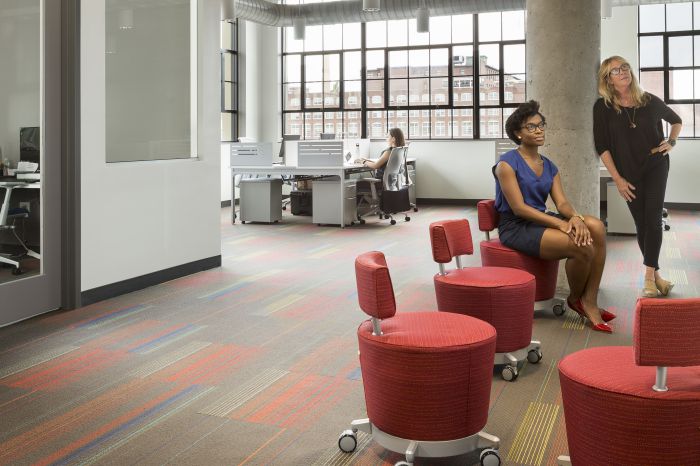 Since launching in downtown Boston in 2009, Workbar has focused strongly on building both community and convenience. "We're thrilled to bring the UMass Lowell Innovation Hub into the Workbar Network. Workbar members now have access to a leading research university, the Merrimack Valley ecosystem and a beautiful location in a Gateway City," said Bill Jacobson, Workbar founder and CEO.
The UMass Lowell Innovation Hub is Workbar's second successful university collaboration and will build on its 2013 partnership with the Framingham State University Entrepreneur Innovation Center.
** About Workbar
Workbar is a network of shared, coworking office spaces for all business types – including startups, independent professionals, small businesses, and remote teams from large enterprises. Along with diverse and productive work environments, events, and programming, Workbar fosters a vibrant community of 800 members from over 500 different companies. Started in 2009, Workbar has thus far grown to three coworking centers and nine regional network spaces throughout the Greater Boston area. In addition to the iHub, Workbar's partners include Running Start in Worcester, Work Station in Cohasset, the Framingham State University Entrepreneur Innovation Center in Framingham, Fields Corner Business Lab in Dorchester, and Groundwork! in New Bedford, as well as industry specific Centers of Excellence in Adtech, with Mullen Lowe, fintech with DCU, and Health Innovation, with IHI.
** About UMass Lowell
UMass Lowell is a national research university located on a high-energy campus in the heart of a global community. The university offers its 17,500 students bachelor's, master's and doctoral degrees in business, education, engineering, fine arts, health, humanities, sciences and social sciences. UMass Lowell delivers high-quality educational programs, vigorous hands-on learning and personal attention from leading faculty and staff, all of which prepare graduates to be ready for work, for life and for all the world offers. www.uml.edu
About Workbar:
Workbar operates coworking locations throughout greater Boston (Boston Back Bay, Boston South Station, Burlington, Cambridge, Arlington, Brighton, Danvers, Norwood, Salem) and several other partner locations throughout the state. Want to keep up with the world of Workbar? Subscribe to our mailing list for the most up-to-date information about our upcoming events and community news. You can also follow us on Instagram, Facebook, LinkedIn and Twitter.