Event Recap: Product Management Tips from Boston's Best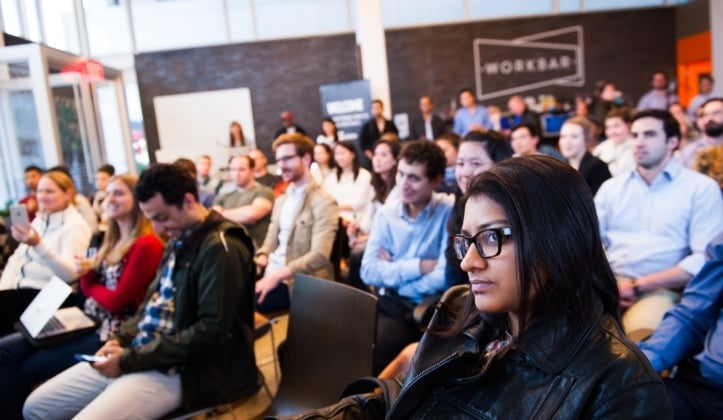 There's a hint of implied challenge, right there in the title. "So you think you have a great product?" It smacks of a tough-to-crack panel of surly judges, frowning at your very best. At Workbar Cambridge, four startups did think so, and had the moxie to debut their "babies" before a panel of product management experts. Without sugar-coating their feedback, these veterans listened to pitches, then prodded and coaxed the best out of these startups. While the audience soaked up the good advice, the fledgling startups actually did more learning than squirming while in the hot seat.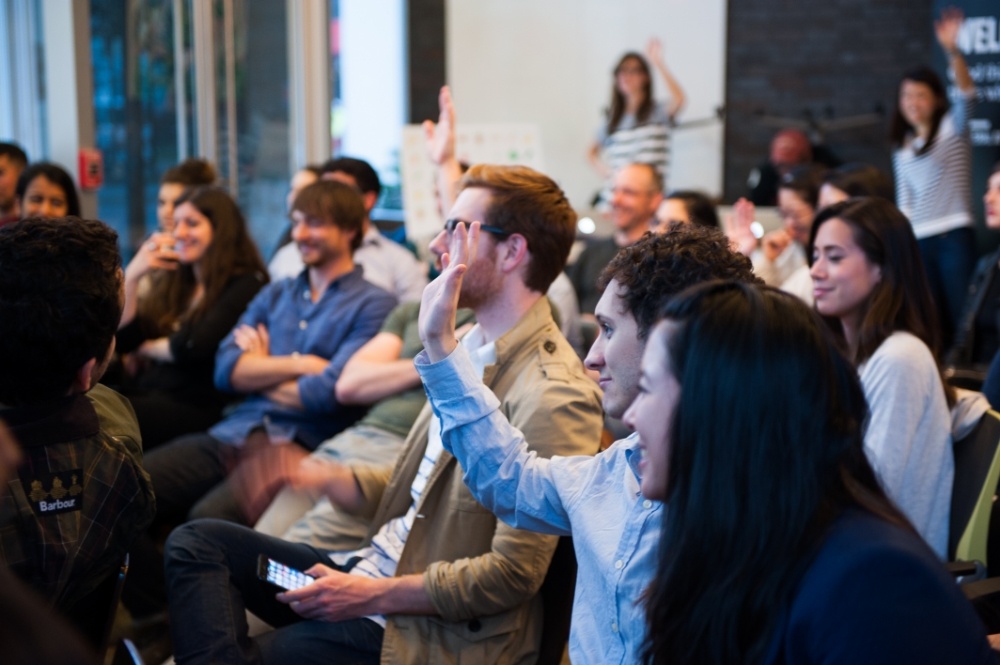 This community event was the brainchild of Workbar's Director of Operations, Emily Knight, who had just completed a General Assembly course in Project Management. On a bit of a lark, she designed a babysitting app and was so overwhelmed with the support and feedback from her professor, who works for care.com, that she had to press pause on the tutelage. She realized she was getting priceless advice on product management and that more ears than hers needed to hear it. So she thought she should make an event.
First up was DrinkIn, a startup already wildly popular within a thirsty swath of the oh-two zip codes. Their product: a delivery service for alcohol. Their pitch was almost too good to be true: a cheap, wide selection of booze ordered online and delivered by Smart Car within the hour. When he heard how DrinkIn touts its trilogy of selection, cost, and convenience, panelist Adam McGowan, of Firefield, suggested they "pick a pony," in the race; that their strength might be in catering to either the broke grad student, or the time-crunched company, or connoisseur. But not all three. Co-founder Pablo had already seen this coming, and said, "Don't forget customer service. That's four things!"
To hammer home his point, he polled the audience what it might like to drink, and right there on the spot, ordered up some Sapphire gin and some ice.
The next three startups didn't just think they had great products. In fact, Elsen was part of last year's inaugural class at the DCU Center of Excellence in Financial Services, a sector-specific incubator that recently accepted a new class of 7 stand-out startups. Elsen pitched its software that "helps test your ideas faster" with a next generation computing model that could revolutionize the way hedge fund managers and financial institutions test their trading strategies and their risk-modeling processes.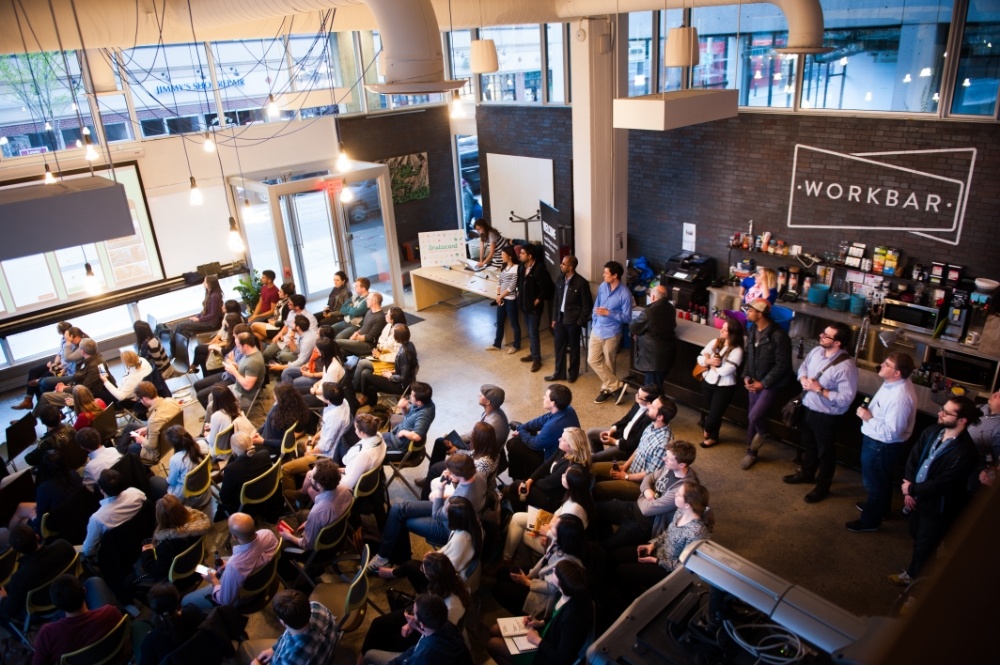 Dobility went big, with its platform for data collection perched to change the way we understand and curb global problems, such as disease outbreak and disaster relief.
Right around the time Dobility founder Christopher Robert was demonstrating to the panel how his product had a fighting chance against its free counterparts in the struggle for solvency while solving world problems, the booze showed up in a Smart Car.
The night wrapped up with Bullseye, an app that blends financial planning with peer discussions (and currently housed at the DCU Center of Excellence). Balancing conversation with smart counsel and confidentiality just might perch it in its own sweet niche, as panelists Deb de Sherbinin and Adam Sigel discovered after poking at it from a few angles.
So it turns out, they did have some great products. Maybe now, with a nudge from the experts, they can get down to dancing.
Photo by Tiffany Knight
About the Author: Dave Gentry is a fan of progress and recess. He believes in old English and new fortune cookies and answers to #davertido.
About Workbar:
Workbar operates coworking locations throughout greater Boston (Boston Back Bay, Boston South Station, Burlington, Cambridge, Arlington, Brighton, Danvers, Norwood, Salem) and several other partner locations throughout the state. Want to keep up with the world of Workbar? Subscribe to our mailing list for the most up-to-date information about our upcoming events and community news. You can also follow us on Instagram, Facebook, LinkedIn and Twitter.