TravelPirates CEO and Co-Founder Invite Bostonians to New US HQ at Workbar on August 1, 2018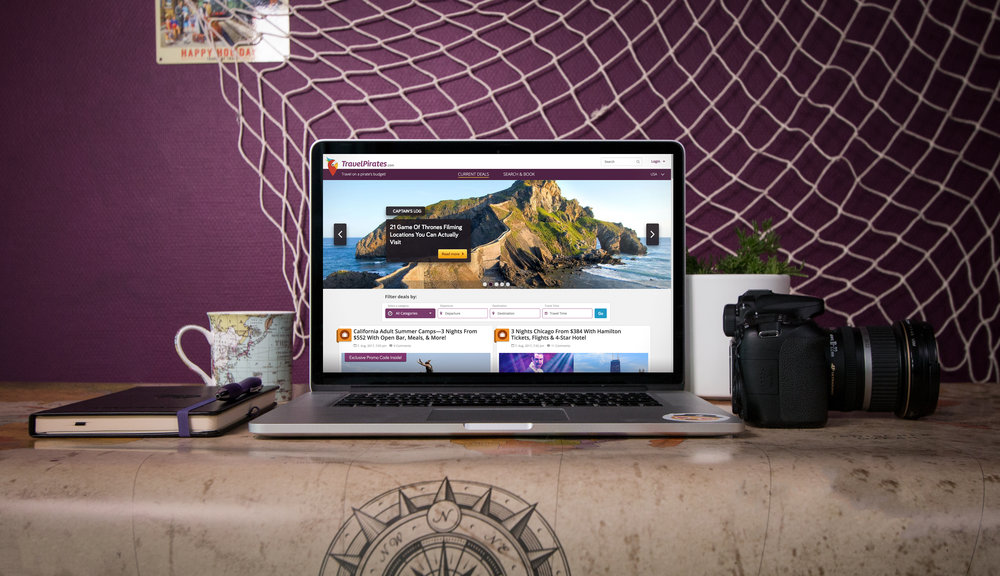 Learn Insider Secrets on How and Where to Travel for Less
Ahoy mateys! Workbar Back Bay members TravelPirates is excited to host you for an evening of travel deal hunting secrets featuring wanderlust-inspired adult drinks, food, giveaways and more.
Those who prove themselves to be worthy pirates will have the opportunity to:
Mingle with TravelPirates CEO David Armstrong and co-founder Sebastian Kaatz
Learn from TravelPirates' team of expert deal hunters about the hottest travel deals and destinations
Win a complimentary $500 travel voucher
Ever wonder how someone can fly around the globe for under $2,000, or how to get airline tickets for less than $40? TravelPirates' team of expert deal hunters will share their insider secrets exclusively with event attendees. Additional topics will include: What is an "error fare" and should you book one if you see it? What are the best budget destinations for 2018? What makes TravelPirates different from other travel deal websites?
The event is free and open to the public – so feel free to bring a friend. Food will be provided by Dig Inn and Ghost Tequila will be on hand to serve some spicy cocktails. Must be 21+ to attend.
The Bottom Line
WHO: TravelPirates
WHAT: Chat with TravelPirates senior leadership about how TravelPirates is shaping the travel industry, as well as TravelPirates team of experienced deal hunters who can speak about Boston travel trends, amazing travel deals out of Boston, and some of the most unbelievable deals they have found over the past year.
WHEN: Wednesday, August 1, 2018 | 5-8 PM
WHERE: Workbar Back Bay, 399 Boylston Street (6th Floor), Boston, MA 02116
About TravelPirates
TravelPirates is a free-to-use travel search platform and app powered by a team of expert deal hunters who provide users with the best value-for-money deals on flights, hotels, vacation packages and more. The company is based in Boston, Massachusetts and was founded in 2016 as the U.S. division of HolidayPirates Group, one of Europe's fastest-growing travel companies and the biggest online travel community in the world.
About Workbar:
Workbar operates coworking locations throughout greater Boston (Boston Back Bay, Boston South Station, Burlington, Cambridge, Arlington, Brighton, Danvers, Norwood, Salem) and several other partner locations throughout the state. Want to keep up with the world of Workbar? Subscribe to our mailing list for the most up-to-date information about our upcoming events and community news. You can also follow us on Instagram, Facebook, LinkedIn and Twitter.