7 Tips For Greener Giving (in the Holidays and Beyond)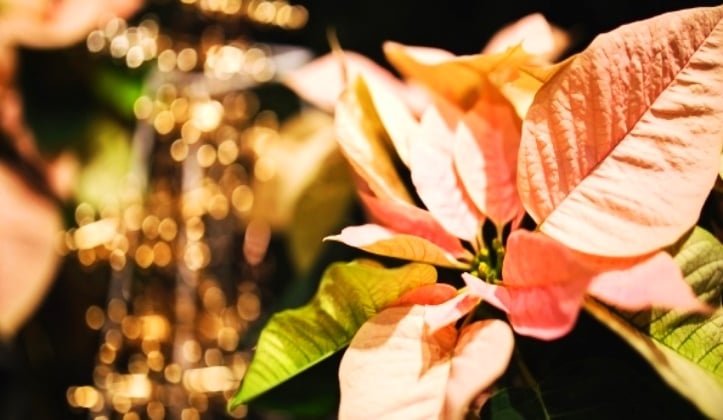 Cash registers ring and the Earth groans. During the consuming hustle of holidays, it's hard staying green without being labeled Grinchy. But if you want to take the (environmental) sting out of the season, here is sustainability consultant Amy Perlmutter's 7-step guide to a holiday in harmony with our home planet.
1. Procrastinate and shop local.
Procrastinators unite tomorrow! But seriously, there's a silver lining to the last minute, and it bypasses a mountain of wasteful packaging and shipping. "Use the Sustainable Business Network guide," advised Perlmutter. "Or the Local First guides. Shop locally, shop independent businesses."
2. Rethink the wrapping.
"Does the present even need wrapping paper?" she wondered, making me reevaluate the elaborate game of peek-a-boo. Alternatives could be made out of household items, but she emphasized the importance of avoiding the store-bought kind with a metallic sheen, since "it can't be recycled and goes straight in the trash."
3. Give experiences.
Experiential gifts have come a long way since the panicked, handwritten coupons for a Mother's Day back rub. Between cooking classes, groupons, and events tickets, there's a way to demonstrate thoughtfulness and largess without the material mess. "That's what people remember- doing things with people you love. Cooking classes, like Dave's Fresh Pasta in Davis Square, are a great idea." Perlmutter noted that these types of gifts are an easy detour around over-eating/drinking/buying.
4. Get a Yankee turkey.
One whiff of the average mega turkey farm and you might rethink your relationship with the bird. But gifting a locally-sourced turkey from the Mass-grown suppliers at Massgov is a way to stuff love into the holiday staple.
5. Rechargeable batteries.
One of those "gifts that keep on giving," buying rechargeable batteries is really buying so much more. Sure, you're buying a respite from battery acid for the poor landfill, but you're also buying dignity- keeping loved ones from digging through the junk drawer or cannibalizing double A's from the remote control. On a side note, this is one of the more thoughtful gifts that you could buy in a drug store.
6. Rethink the tree.
"Buy live trees," Perlmutter sighed, rubbing her eyes before telling me a story from a Christmas Past. As the company's emphasis on the tree escalated, "us Jewish girls went to the office and said, 'It's crazy! We can't have this [huge cut tree]. So we went to Parks and Rec and got small trees in pots for the next year." The floral pissing contest could be replaced with giving live plants, like the prodigious oxygenator the Boston Fern.
7. Give to a thoughtful charity.
The options for charity donations have evolved from an empty threat ("Stop hitting your brother or I'm giving away your presents!") into an enlightened category of gift-giving. Perlmutter suggested creative angles for this. "Why not sort crowdsourced projects for sustainability, or use the keyword 'environmental'? You could help a company get off the ground and get a product." Additionally, animal gifts (think "milk cow" and not "bacon of the month") from Heifer International are a meaningful way to enable small scale sustainability for the world's needy families.
Whatever your reasons for the season, following Amy Perlmutter's guide to giving means the environment receives less of our impact. Lifting the pall of Black Friday never felt so green.
About the Author: Dave Gentry is a fan of progress and recess. He believes in old English, new fortune cookies and he answers to #davertido.
About Workbar:
Workbar operates coworking locations throughout greater Boston (Boston Back Bay, Boston South Station, Burlington, Cambridge, Arlington, Brighton, Danvers, Norwood, Salem) and several other partner locations throughout the state. Want to keep up with the world of Workbar? Subscribe to our mailing list for the most up-to-date information about our upcoming events and community news. You can also follow us on Instagram, Facebook, LinkedIn and Twitter.