Best Proofreading Tools and Services For Your Small Business Blog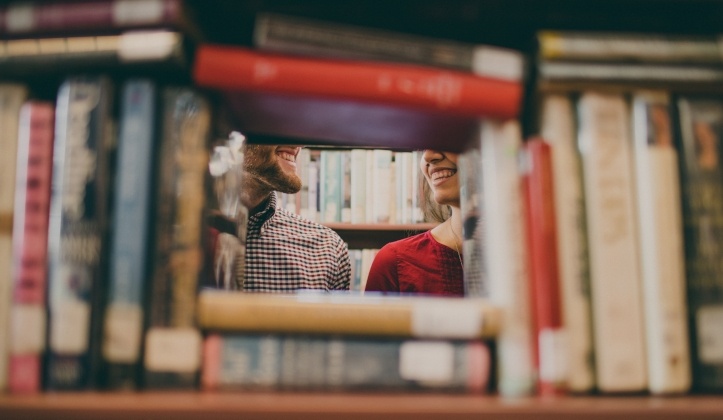 Setting up a blog can be the best way to build awareness of your brand and bring in the fans. It helps build a relationship with your readers and talk about your product or service in a meaningful way. However, it's not enough to write any old thing and post it. Your content needs to be engaging, informative, and high quality. If your writing skills need improvement, these tools and services will help.
Proofreading and Editing Tools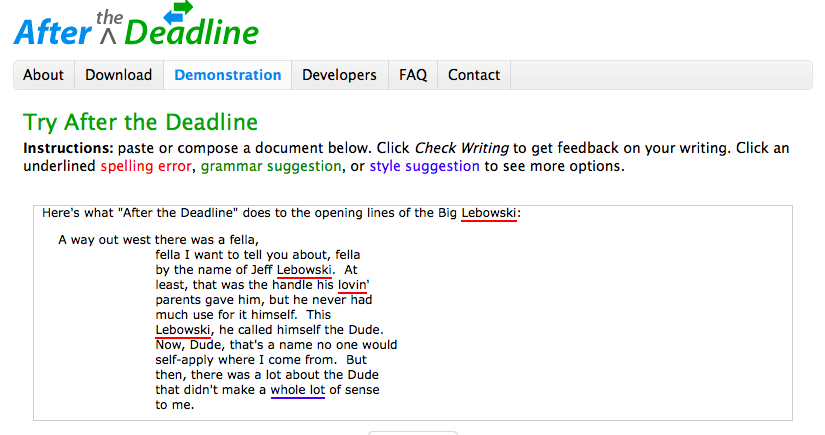 After The Deadline
Finding the time to proofread can be difficult when you're already trying to do many things at once. If you're looking for any way to shave off time from your most important jobs, this tool can get the proofreading done in a hurry. Just paste in some copy, and it'll underline the errors it finds - with suggestions on how to correct them.
Spell Checker
A spell check program is essential; this site offers several. There's Spell Check As You Type, which checks your spelling while you're writing, allowing you to make edits instantly. There's also the Web Spell Checker, which operates in a different window then returns corrected spelling to the form.
Proofread Bot
If you already have a favorite text editor this proofreading tool is for you. It automatically underlines and corrects errors in your text, and can be downloaded into several different editors, including Google Drive, Microsoft Office, and WordPress.
Slick Write
This is a great writing tool that offers proofreading and more. Write in Slick Write to get instant feedback on your grammar and spelling. Also check out the Associator, a tool that helps you find different terms for overused words.
Grammarly
This plugin can be downloaded into Chrome, which is useful if you do a lot of your writing online. It goes beyond normal grammar and spelling check by identifying words that are spelled correctly but used in the wrong context.
Document Grader
If you're looking to improve your grammar, this proofreading tool can help. You paste your work in, and it will underline and help you correct errors as usual. When there are more complex issues, it gives you contextual advice in how to fix them. You'll soon learn where you're going wrong, and start working on those problems.
Content Creation, Proofreading, & Editing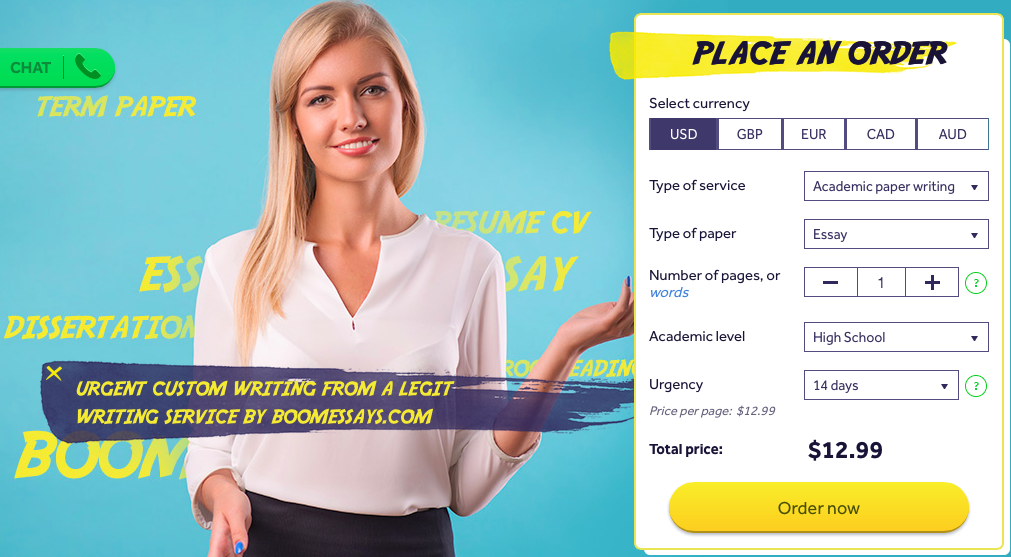 Boom Essays
Part of successful blogging is keeping up with the trends online. Thanks to the nature of the internet, trends change quickly, and if you want to get involved you need to get blogging, stat. However, you may not have time to sit down and write, especially if you've got orders to fill or work to do. This service will write blogs for you based on the topics you give them, and send you back instantly publishable work.
Wordy
Outsourcing your work can be the best way to get it proofread. This service brings the best editors for the job to you. All you have to do is post an editing job, wait for the bids from experienced editors to come in, and then pick one for the job. Wordy will get an edited version back to you within 20 minutes.
Language Centre Proofreading
You may feel strongly about the content of your work, and are worried about outsourcing it to a proofreader you may not agree with. This service offers to amend punctuation, grammar, and spelling, but they make it clear that your content won't be touched. This way your content stays in safe hands.
EssayRoo
Proofreading not your strong suit? Then you probably find it difficult to proofread all your blogs before they go online, especially when you're trying to stick to a regular schedule. This service can help you either on a one time or regular basis. Simply send them your written work, and their skilled writers will proofread and edit it for you
Cambridge Proofreading
This service hires only the highest skilled proofreaders to edit your written work. They're award winning, and are open 24/7. Whenever you need your work checked by a high quality editor, there'll be someone available.
Freelancer
It's worth creating a relationship with a good proof reader, so when you send your work out you know it's in safe, capable hands. This site allows you to either put out the job for freelance proof readers to bid on, or you can look for the proofreader you want to work with and communicate with them directly.
UK Writings
This British service understands just how much impact an improperly proofread piece can have on your work and reputation. With that in mind, they'll proofread and edit your work so it's as close to perfect as it can be, and readers will find your blog worth returning to.
Now Its It's Time to Blog
The tools above cover everything from outsourced content production or editing to plug-ins that improve your writing. One of them is sure to fit your style. You'll soon see how proofreading effectively improves the quality of your blogs, so you won't be stuck searching for "5 Ways to Disguise a Typo."
Mary Walton is a professional editor and writer, currently living in Santa Monica. She's starting her educational blog Simple Grad to share her thoughts on education and writing. Follow Mary on Twitter and Linkedin!
About Workbar:
Workbar operates coworking locations throughout greater Boston (Boston Back Bay, Boston South Station, Burlington, Cambridge, Arlington, Brighton, Danvers, Norwood, Salem) and several other partner locations throughout the state. Want to keep up with the world of Workbar? Subscribe to our mailing list for the most up-to-date information about our upcoming events and community news. You can also follow us on Instagram, Facebook, LinkedIn and Twitter.