Fears and Feasibility: Life after leaving full-time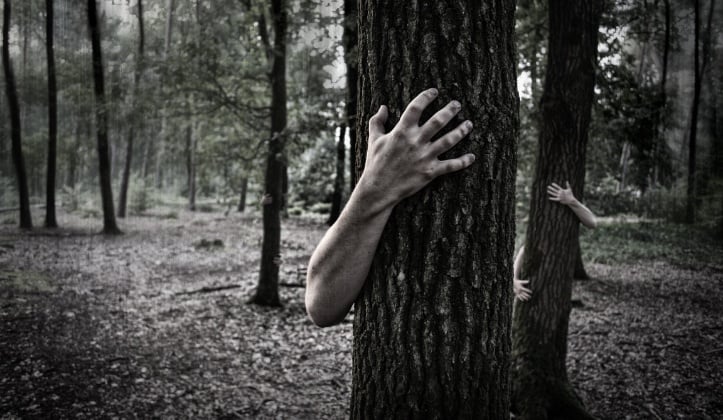 Before the interview that was supposed to be "The Scariest Things About Leaving Your Full Time Job," I discovered the scariest thing about Dena Enos. I didn't see her earbuds in, so I assumed my fellow Workbar member was free to talk. Upon my approach her eyes flicked politely up to mine and conveyed, "I'm sorry/ I'm on a call / Let's talk in a second." At that moment it dawned on me why more than one person suggested I interview her about the transition from corporate bigwig to independent professional, and why I inwardly recoiled. Her time had gravity, and I was scared of wasting it.
A moment later she was done with her call and right there with me, ready with answers before I'd asked the questions: candid, effusive, and eloquent on the very personal topic of breaking out and starting her own marketing company, Strong House.
"It required serious self-inventory," she admitted over coffee, before walking me through the outline of the professional life she had built for herself, the titles of CMO and VP of Marketing she had painstakingly earned and then traded in. It was "family un-friendly" in her corporate world, and with a young child re-shuffling her priorities, she turned away.
"It took all of my experiences to have the courage to do it. I had to ask myself, 'Am I proud? Am I challenged?' The most important thing is the quality of your contributions.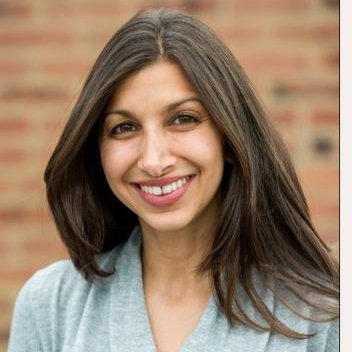 "Another scary thing was deliberately opting out of the traditional rat race for my field. And I'm OK with what that brings. I'm no longer concerned if I'm at every networking event. There's a smaller group I'm impacting, but the quality of my impact is greater. I give back a piece."
Her new flexibility and freedom allow her to accommodate her child's schedule as well as professionally donate her time and expertise. "For every paying client, I like to donate to a non-profit in their industry. For example, a telehealth client has Equal Health (also a Workbar member!) as their give-back partner. And if my clients don't have a partner non-profit, I take it upon myself. If I bill thirty hours, I volunteer ten."
I looked around the café area of Cambridge Workbar and wondered how the coworking environment suited someone leaving their full-time gig.
"My experiences every day are authentic, genuine in a way that hasn't been a part of my work life in a long time. As someone whose background is in marketing, I know the importance of building my pipeline, how I market myself, how I build my own brand, and how I budget my time. Being at Workbar has been invaluable for this." When I pressed her for examples, she had plenty.
"There's brainstorming without competition, there's chit-chat without office gossip. You meet new people without concerns about who's talking to who, where people are inspirational and collaborative. No one's trying too hard to be concerned about image. They come here and they work."
She gestured past her desk at the hum of the half-filled downstairs. "I feel like this is my office. I can access the conference rooms, the meeting spaces. It makes me feel legitimate." This, from some one who gave up her view from an executive office to choose her own path.
The built-in infrastructure of the place also made her feel like she did not have to re-invent everything. "Ask the Space and Community Managers at the front desk and they really know about the community and trouble shooting. And it's nice being able to crowdsource questions at the coffee machine."
What advice would she tell herself if she could go back a few months to when she was first starting out?
"Being persistent through good days and bad days. Not losing focus, or losing belief is what I'm working on. A flop might actually be great; put your stronger front before people and keep going. These new forms of rejection and obstacles and failures… handle them all with grace."
Then she telescoped in from the abstract to the brass tacks of the business.
"Beginning operations is a place you can get stuck. Get your employee ID number- that's the corporate equivalent of a Social Security Number. I use my tactics from my former job and I'm overly formal about everything. It creates legitimacy, accountability. Make yourself expense reports, do your invoicing, go to local industry events. You don't need to always buy a solution. You can get a logo for thirty bucks in ten minutes. Get business cards on Vista print. If I were at home I'd do laundry, or make dinner. But here, I'm doing myself the service of being able to focus on my career." She chuckles at the image of her next recollection, from her early Workbar days. "Even when I was fake working, I was working. Making first year projections, making goals for myself."
So, what kind of goal-setting pushes Dena Enos?
Her driving force is to keep her values while focusing on the joy of work, growing her company, and growing her family.
After the systematic deconstruction of such a powerful fear, Dena Enos' admission that she took a certain coworking mantra to heart resonated with me, too.
"You never know who you will meet today."
About the Author: Dave Gentry is a fan of progress and recess. He believes in old English, new fortune cookies and he answers to #davertido.
About Workbar:
Workbar operates coworking locations throughout greater Boston (Boston Back Bay, Boston South Station, Burlington, Cambridge, Arlington, Brighton, Danvers, Norwood, Salem) and several other partner locations throughout the state. Want to keep up with the world of Workbar? Subscribe to our mailing list for the most up-to-date information about our upcoming events and community news. You can also follow us on Instagram, Facebook, LinkedIn and Twitter.