Five Ways Coworking Improves Your Workday [Infographic]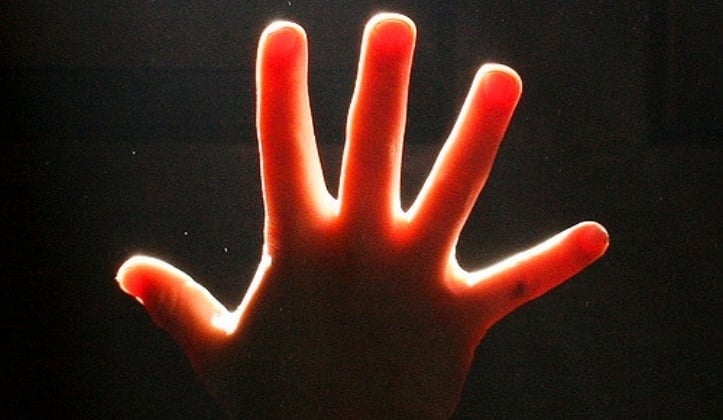 As the different personas and populations of the modern workforce discover it, the phenomenon of coworking is sweeping across the globe and changing the future of work. Whether you are a remote worker, solopreneur or startup founder, here are five ways coworking improves your workday: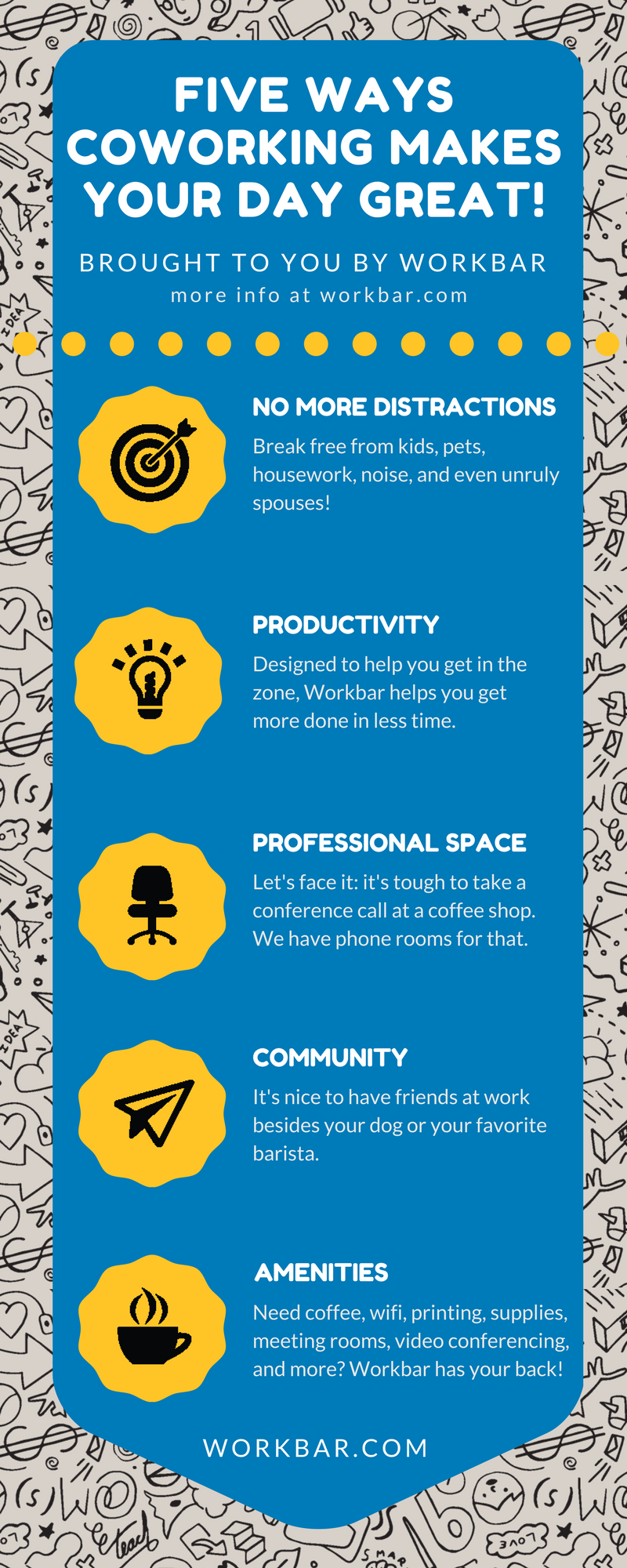 Want to try out a free day of coworking or see inside one of our spaces?
About the Designer of the Infographic: Devon Greenbaum is Space & Community Manager at Workbar Norwood. She is also an artist, writer, dog mom, and yoga ninja warrior. She prides herself on her EQ, inquisitive nature, exacting grammar, and obscure cheese knowledge.
About Workbar:
Workbar operates coworking locations throughout greater Boston (Boston Back Bay, Boston South Station, Burlington, Cambridge, Arlington, Brighton, Danvers, Norwood, Salem) and several other partner locations throughout the state. Want to keep up with the world of Workbar? Subscribe to our mailing list for the most up-to-date information about our upcoming events and community news. You can also follow us on Instagram, Facebook, LinkedIn and Twitter.