Going Overboard For Startups in New Bedford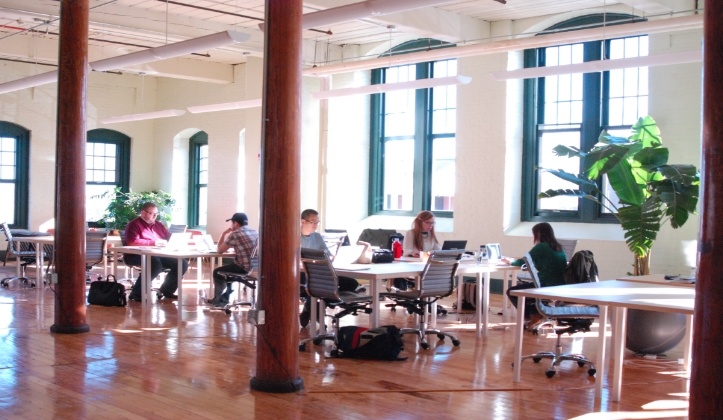 With Boston such a short drive to the north, New Bedford might be mistaken for its pining, younger sibling. Smaller town, fewer opportunities, no Cambridge next door... But the city that once "lit the world" with tons of rendered whale blubber is surging into another market: the world of startups.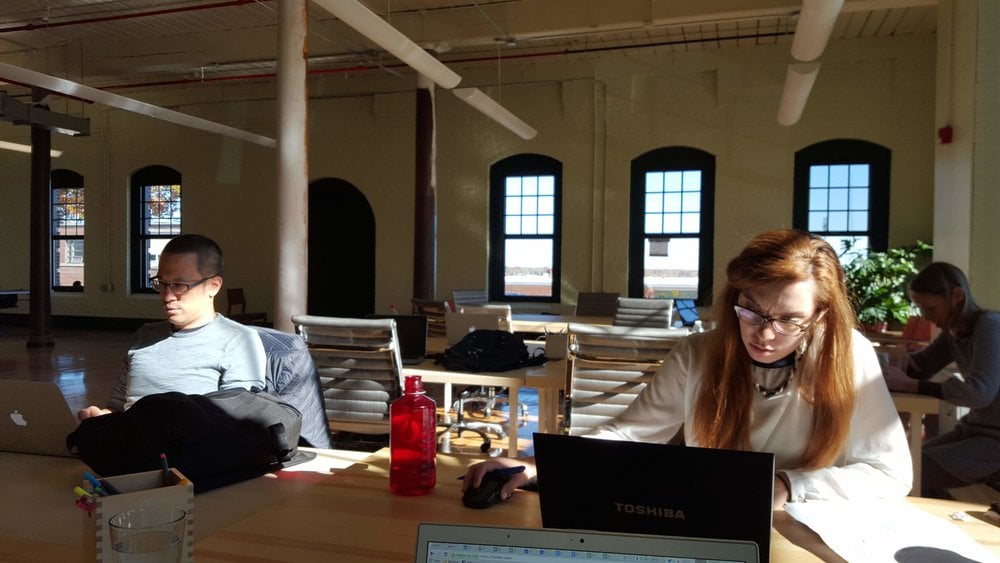 1213 Purchase Street is the nucleus of the New Bedford startup scene for many reasons. On the ground level is Groundwork!, a 5,000 square foot coworking space (in the Workbar Network) that embodies the grassroots ethos of its founders and members. On the floors above them are the headquarters of almost every civic organization a fledgling small businesses might need: the Economic Development Center, Small Business Development Center, and many more. In a sly twist of serendipity, much of the logistical hassle for this New Bedford small business was diffused at its own address.
Middle-school buddies and artist/entrepreneurs Dena Haden and Sarah Athanas opened New Bedford's first coworking space last year and quickly expanded from their second floor office to the former theater space downstairs. En route to enlarging, the pair negotiated the frowning landscapes of red tape familiar to every new business. Yet to hear them talk about it, the city of New Bedford could not have been more accommodating. From funding, to permits, to grant-writing, Haden recalled her own experience as a best-case scenario. The city helped fund the build-out that transformed the renovated theater into their dream space: high ceilings, refinished wood floors, copious natural light, two team rooms, a kitchen, a lounge, a ping pong table, and these mast-like wooden columns that connect roots to roof.
"The town slogan 'Open For Business' really was true," she confirmed. "They helped guide us with a business plan, funding, mapping and mentoring. Right there on the second floor is the Economic Development Council, our champion from the very beginning. It's a part of City Hall that helped us with loans, property management, and a business plan. Then the Small Business Development Center, also above us, helped us fine-tune our business plan and get started." This Gateway City was evidently sincere about parlaying its attractiveness into a prosperous city-state relationship.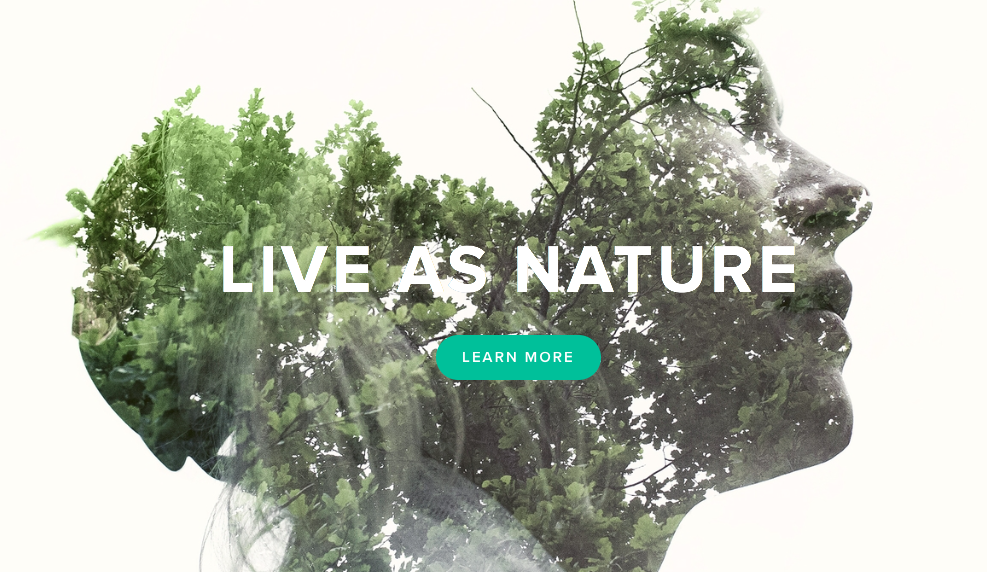 As a cross-section of the area's creative entrepreneurs, Groundwork!'s initial members have already sent ripples into the Commonwealth's economy and beyond. While the Internet of Things calls Boston its home, Chris Rezenes' I.o.T company INEX is flourishing in New Bedford. Additionally, the Lowell-based EforAll has set up shop here, making startup accelerators accessible to a wide swath of promising entrepreneurs. One of their pitch contest winners joined Groundwork!, too. Mastermind Adventures encourages kids to be "pathologically awesome" through youth programming that emphasizes the off-screen physical world. Department of Energy grant recipients Littoral Power Systems moved their alternative tidal energy company from New Jersey to New Bedford, closer to Brown and UMass Dartmouth. The facebook-based New Bedford Guide boasts an online readership of 40,000, and hatches from a desk here as well.
Permaculture pioneer Adam Davenport, 1/5 of the green team at Terra Cura, sang the praises of the place: "It's supportive, with lots of resources for us- a unique, emerging market. There are lots of non-profits and support for community building."

As if fostering a boom in startups weren't enough, the prodigious duo of Haden and Athanas helped bring TEDx talks to New Bedford last week, drawing a near-capacity crowd to the Zeiterion Theater. The theme "Unbound" resonated with the town's thought leaders and free spirits, drawing upon a diverse cast of (mostly) local speakers that ranged from a TV producer to a shark specialist to a blind filmmaker.
Herman Melville said that "true places" are never drawn on any map, but for a town that could have cruised on its laurels into perpetuity, the new New Bedford seems destined to be on the map of startups. Ships and whales dominate the city's motifs, and the ocean stands in the background like a silent benefactor, a timeless Big Deal. The mark of the sea is tattooed upon New Bedford, but its future looks like Groundwork!
Photo credits: Dena Haden (featured image) and Alexa Lightner.
About the Author: Dave Gentry is a fan of progress and recess. He believes in old English, new fortune cookies and he answers to #davertido.
About Workbar:
Workbar operates coworking locations throughout greater Boston (Boston Back Bay, Boston South Station, Burlington, Cambridge, Arlington, Brighton, Danvers, Norwood, Salem) and several other partner locations throughout the state. Want to keep up with the world of Workbar? Subscribe to our mailing list for the most up-to-date information about our upcoming events and community news. You can also follow us on Instagram, Facebook, LinkedIn and Twitter.