Kick-off Summer With Workbar at Boston TechJam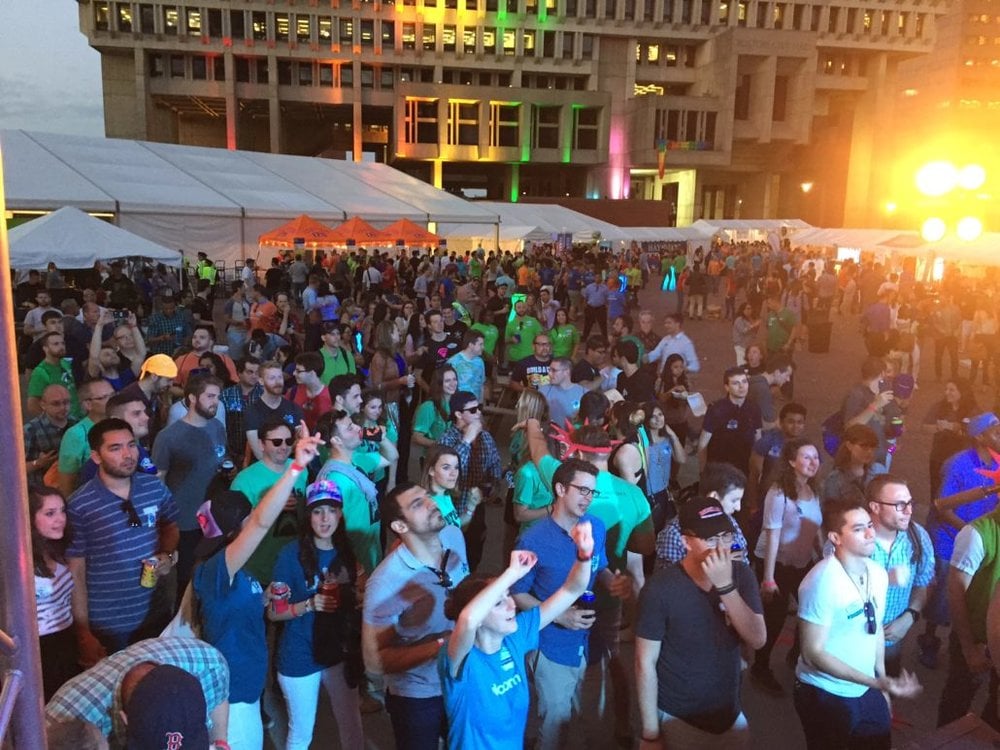 Join us at Boston City on June 14
Ready to kick-off summer with a fun party featuring some of the coolest companies in Boston? Then you cannot miss TechJam! This Thursday, June 14 Workbar will be participating at the at the sixth annual Boston TechJam at City Hall Plaza between 4 and 9 pm ET! Join us and more than 7,000 other techies to have some fun – and network while you're at it!
Boston TechJam is a yearly celebration of the technology ecosystem and culture of New England and Boston-area entrepreneurs, startups, established tech companies, venture capitalists, non-profit organizations and students. Alongside Workbar, some of the participants include Spotify, Amazon, Wayfair, Chewy, Cengage, Hopper, LevelUp, Zipcar, Aetna and more!
The event is part block party, part tech showcase. There will be live bands, food trucks, games, as well as appearances from past and present tech leaders. Oh, and Jack's Abby and Downeast Cider are on site for those over the age of 21!
So, come by our booth in the Be Innovative Village where you can learn more about the Workbar life, what our company is like and the open positions we are looking to fill. We'll also have a prize wheel, special swag and other surprises, so make sure to swing by!
Boston is THE place to grow a tech business. Let's show the world how fun it can be!
Make sure you follow us on Twitter and Instagram for exclusive Workbar TechJam content. Learn more and register at www.bostontechjam.com and spread the word using #BTJ2018!
About Workbar:
Workbar operates coworking locations throughout greater Boston (Boston Back Bay, Boston South Station, Burlington, Cambridge, Arlington, Danvers, Norwood, Salem) and several other partner locations throughout the state. Want to keep up with the world of Workbar? Subscribe to our mailing list for the most up-to-date information about our upcoming events and community news. You can also follow us on Instagram, Facebook, LinkedIn and Twitter.