5 Tools to Make Your Resume Stand Out from the Pile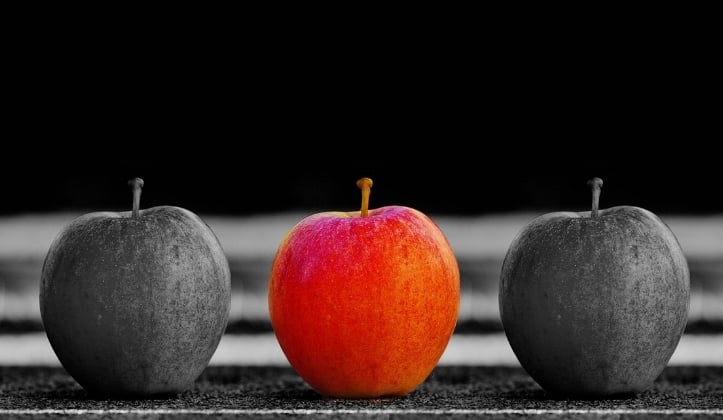 A good resume is the mirror of your experience and qualities. If created properly, it can reveal your expertise and professional background but it can also make you an unwanted applicant. Your duty is to write a high-quality bio because it's the only way that you can stand out from the pile. Luckily enough, there are some great tools that can help you with this.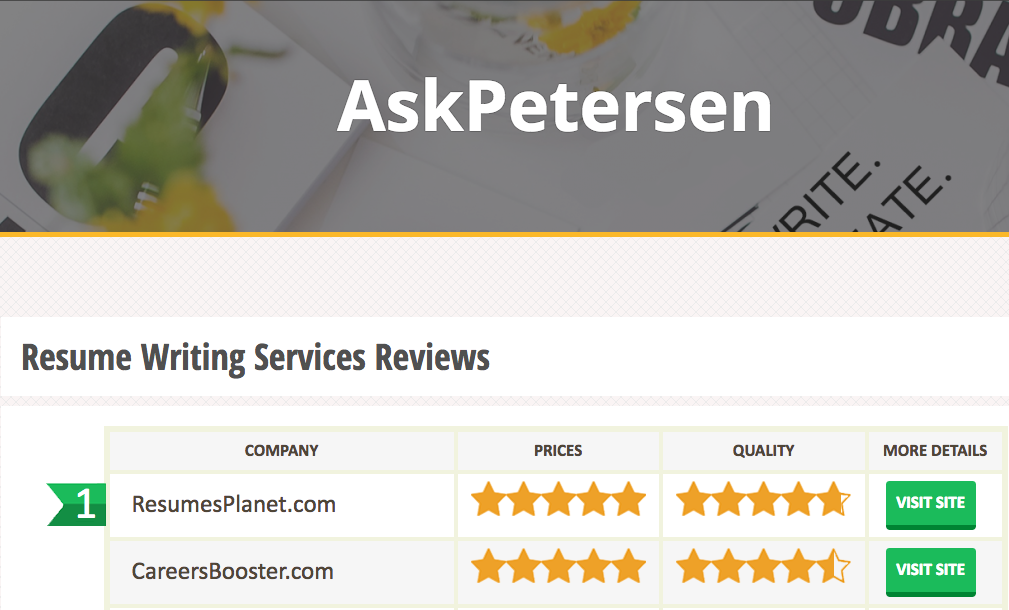 AskPetersen is one of the most credible resume writing tools available online. It is a massive database of sources that can help you write the good byline, with numerous examples of exceptional resumes. AskPetersen offers educational articles, college paper samples, tutorials, and many other useful study tools.
There are also various topics that are dealing with student life in general and give you an overview of the most useful everyday tips. AskPetersen can help you write the perfect resume but it offers a lot more besides this. The website is ideal for college students who are about to start looking for a job.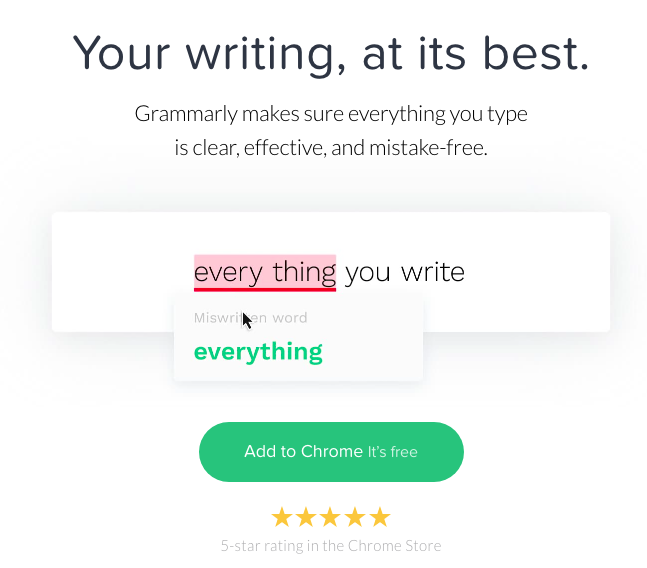 Making a spelling mistake in your resume is by far the worst thing you can do when applying to the vacancy announcement. People can make typing omissions but they are not allowed to avoid proofreading. Grammarly is the resume writing tool that can help you in that regard.
It scans the resume, detects typos, and suggests corrections. All you need to do is to copy text and paste it into this practical app. And it doesn't only find typing mistakes. Grammarly also suggests you minor corrections and even structural changes in case you decide to take the premium version. However, even the free basic version is enough to eliminate typos from the resume.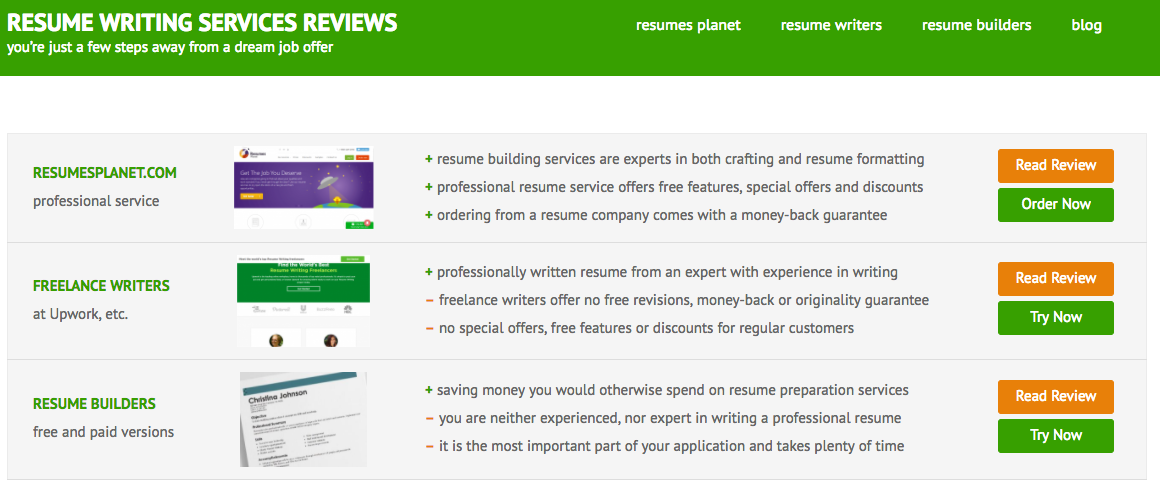 A well-written resume is your opportunity to get the foot in the door and prove professional credibility to potential employers. Resume Writing Service Reviews is the organization of expert writers who can help you in both creating and formatting your biography.
This is the tool that guarantees professional and on-time delivery. Additionally, Resume Writing Service Reviews is willing to give you the money back in case you are not happy with the way your resume has been crafted. The process of resume writing demands a lot of time and dedication, so if you cannot give 100% of efforts you should probably leave it to professionals.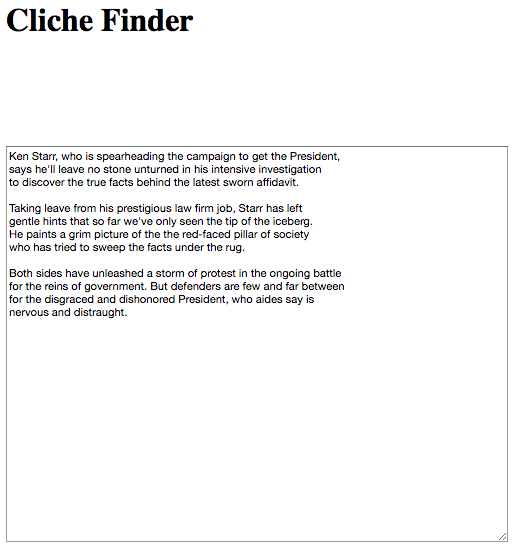 When writing a resume, it's crucial to differentiate yourself from competitors and prove that you are a better candidate. That's why you need to avoid clichés like the plague. Cliché Finder will help you overcome this problem and keep you fully focused on crafting a unique resume.
It warns you not to use dull phrases and terms that are so worn out that they started bothering average readers. Cliché Finder provides you with a number of fresh solutions and suggests alternatives to the existing words or sentences. It's an outstanding tool that can assist you in making an outstanding resume.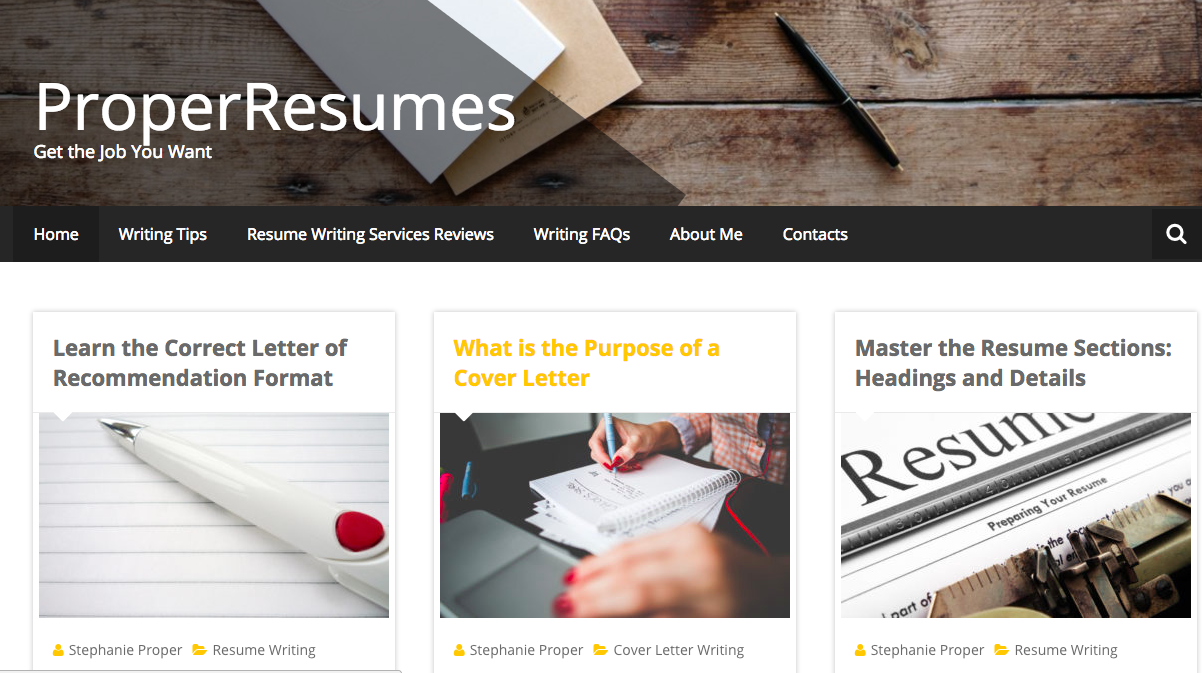 ProperResumes is another bio writing service that offers professional help and speedy delivery. This is the team of highly educated individuals who all went through the same trouble while writing the perfect resume.
They became experts along the way and decided to form the team and make it easier for new applicants to come up with the best resume solutions. If you don't know how to do it yourself, give ProperResumes a try.
Great resumes can be genuine career boosters for many young people. You will need such bio to make the breakthrough in your professional development, so don't hesitate to use one of these tools and make the resume stand out from the pile.
About the Author: Stephanie Proper is a professional career strategist from properresumes.com. Through her tips she helps job seekers pass through an application process and thus obtain a job they deserve. She also can be reached out on Facebook and Twitter.
About Workbar:
Workbar operates coworking locations throughout greater Boston (Boston Back Bay, Boston South Station, Burlington, Cambridge, Arlington, Brighton, Danvers, Norwood, Salem) and several other partner locations throughout the state. Want to keep up with the world of Workbar? Subscribe to our mailing list for the most up-to-date information about our upcoming events and community news. You can also follow us on Instagram, Facebook, LinkedIn and Twitter.