Work/Life Blur #4: Team Building for Better Business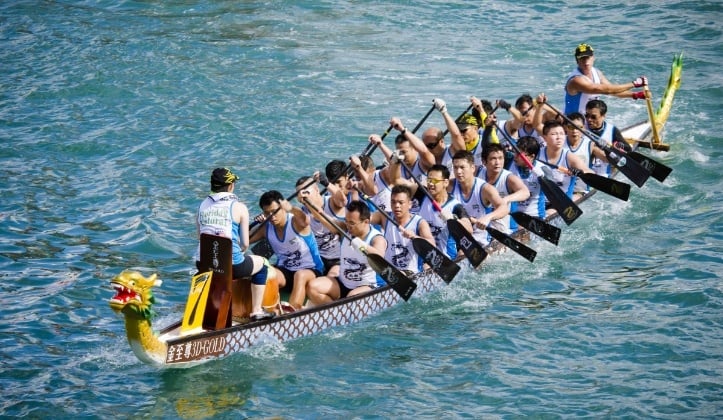 After spending its formative years confined to high ropes courses and sports teams, team building has grown into a crucial tool for the modern business. Research into this emerging science shows that team building surpasses other incentives and activities for boosting team performance, and many competitive businesses are already on board with it.
Deliberate team building strategies are big business, and hundreds of companies promise they can turn your corporation into a team, and their programs into your profit. Beyond the fun of trust-falls and ice-breakers, what does the core of team building look like, and how can business use it?
The AmeriCorps program City Year is a model of how to successfully build teams. Since their mission is to increase high school graduation rates and bridge the gap between at-risk communities and their basic needs, their stakes are high, and they trust in team building at every level. They begin with clear goal-setting and total buy-in from everyone. New recruits and upper management alike use the same approach to coaching, cultivating, and implementing the team concept.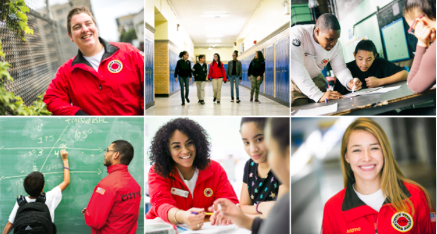 "It's one of our ten values," explained Nicole Yongue, the Diplomas Now director for City Year's Boston office. "Everyone is placed on a team: staff, youth, everyone. Each head of department does this; for the entire site there is very intentional team building." To do this effectively, Yongue laid out the first steps. "There are some norms to establish, assumptions to be made and believed in, and the process by which they make decisions and operationalize behaviors." Her approach to team building was a blueprint, not a buzzword, and she spoke of it with reverence. "It's incredibly important to bring together diverse skills and experiences to work for a larger goal than any one person."
"When a lot of folks consider team building, they bucket it, like diversity, as a line item," lamented Yongue's colleague and friend, Jamaal Williams. City Year's National Recruitment Director explained that, while his position within the organization has changed, his faith in the power of team building has been constant. "I work in recruitment now, where there might not seem like as much of a need. But as vanguards of individual recruitment, it's even more crucial: building teams as a part of building community, to learn about others in order to make yourself a better person." Step one, he said, was to "create spaces for people to feel valued. That's the most transferrable aspect for any team." But how does Williams use this strategy with his remote team?
"One of the things I've worked to try and shift is the idea that intimate team building can't happen remotely. It can. As a work force, more people are working remotely or from home, but it's kind of a hot topic, especially in non-profits, where resources are limited. Whether you work from your car or your house, the concept is the same. I talk to all my people during the week, text during the day, and will go visit them as well. If it makes my people feel valued, then it's worthwhile."
As the domestic version of the Peace Corps, Americorps' plan for growth is both optimistic and attainable- with teamwork. "We want to reach 50% of potential students at risk of not graduating, but we need to do it right. As we grow into new cities, we will stay true to concept of building community."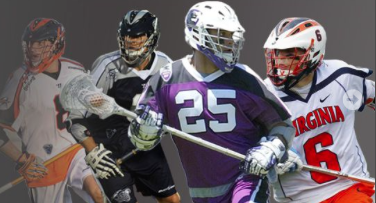 Huddles, uniforms, cheers and bench-clears: the traditional picture of team building involves sports. To examine how the principles of team building translate from the field to the swivel chair, I spoke with Chris Rotelli. Before starting his own company, the Zen-like Rhode Island native executed a senior-year reboot of the 2003 UVA Men's Lacrosse team which netted them the National Championship, and is a classic example of how to strengthen a team.
"We lost in the Final Four by a goal, twice," he recalled, the sting of the near-miss still smarting a tad. "As seniors, we had complete buy-in and commitment to our last season. We needed to have a hard conversation- a 'come to Jesus' talk- direct and honest." The ACC Male Athlete of the Year, number one draft pick, and four-time All-Pro could have played the hardass and demanded more from his teammates, but instead emphasized feedback and communication en route to first place.
The lessons that stuck with him have helped hone his acumen and grow his business, ADVNC Lacrosse. "In both realms, you have to value team success over individual. No one is alone; goal setting is important, but not everyone is the goal-scorer. You get good people in the room, and they push each other. Whether you're doing sprints, or working hard on a project."
His next advice rang with empathy. "Think of an hourly employee working next to, say, the owner of a company. How do you get the same buy-in? You need to have a shared goal, and get employees to act like they own the company- you need a vision of what you're doing. On a lacrosse team only about 20 people are going to play in any game, but you spend the vast majority of your time in practice. Praising is important, as is the truth. If you put players, or employees, in a place where they are invested, let them know they matter, invest in their future. That's how you team-build."­­­­­­
At first glance, the atmosphere of independent professionals, startups, and small businesses that gravitate towards coworking spaces might not seem like a likely place for team building, but a closer look reveals something surprising. Within small businesses, and even between lone individuals, there are many unique approaches to building strength and relationships through teamwork in the coworking space.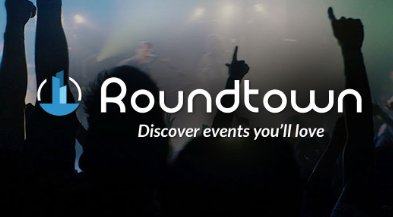 Global events-listing company Roundtown is one of the more visible teams in the Cambridge Workbar. When I asked co-founder Adam Dingle about his team, he said he had witnessed corporate culture in the Silicon Valley embrace some aspects of team building, but had his own ideas about the best way incorporate it.
"When I worked for Google, we'd have a picnic, play volleyball, et cetera. But I was working 60-70 hour weeks! I didn't have the time to go to a game- I was stretched thin. I never really loved that," he admitted, hitting upon the hard truth that limited personal bandwidth means team building takes a back seat. "When things are smooth and I'm only working 40-hour weeks, it's different. But when startups are intense, it's trickier to get away with, and I don't want to ask employees to spend time after hours."
Dipping into employees' free time is a dicey policy, and Dingle explained how a few workplace hacks help him build a team. "Within Roundtown, there are some things that work. We do lunch together... except me." He chuckled, explaining, "There's no resentment, but I stay in and do lunch here. I talk to them all day long, so it might be a relief for them. Then there's 'Cookie Time.' Every day at 4pm- it's famous within Workbar." When it comes to extra-curricular activities, Dingle prefers allowing them some space. "I like letting them find their own things in common, nothing artificial- it's organic." Dingle's ability to give his team distance is balanced with his ability to foster close-quarters collaboration as well.
"We have a weekly all-hands meeting where we talk about the goals of our business. Getting everyone into one physical space is important; making everyone feel like part of one thing is one reason why I've resisted hiring some one who is remote. I like to interact directly in the physical world. At the all-hands meeting, the goal is not to make decisions, but to check in and foster team cohesion."
Dingle's focus on communicating outcomes and goals could be one reason behind Roundtown's success. "What is the end goal? At a startup, we make hard decisions. So if you like, or more importantly, respect the other person, you will get through those stressful situations more easily. It makes us stronger as a team."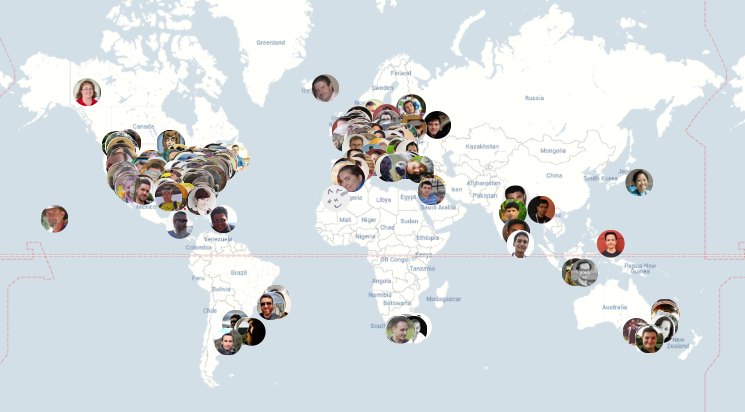 A quiver of team building approaches has bonded together the five Workbar members of Automattic, as well. The company behind Wordpress serves over 15.8 billion web pages per month with a team that hails from 43 countries and is scattered across the globe. Mel Choyce described her appreciation for the balance of remote team building with personal interactions.
"Working for a remote company, my colleagues and I cherish the rare time we spend together in-person, working on projects together in a room, or socializing. Having them collaborate, from start to finish, is a great way to start working together as a team."
Whether it's Friday lunches or forging projects, Choyce knows the value of connecting with the person behind the screen. "Bonding with your colleagues is pretty important- especially if you're a diverse company. You don't need to hang out and be friends outside of work, but you should respect and enjoy working with them. Team building helps you work well as a group, which makes for better productivity and business."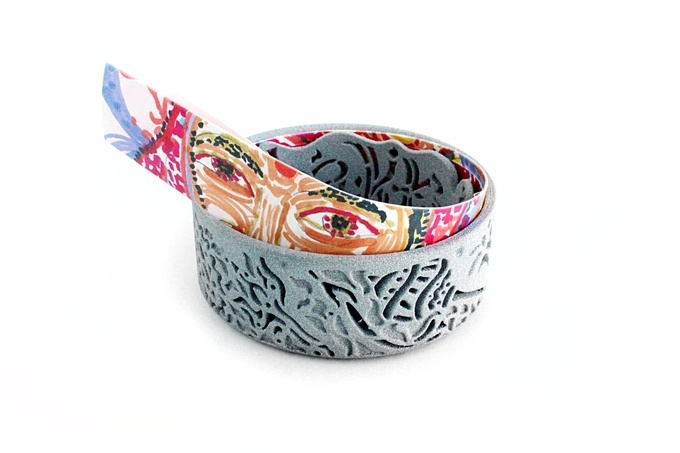 Workbar Cambridge Space and Community Manager Tiffany Knight has seen (and started) many approaches to team building. "Well, Burstworks wears these Viking hats during meetings, EFL Global went on our field trip to cowork and climb at Brooklyn Boulders, and Stern + Associates have their team mail thing." She explained how the healthcare recruiting specialists have a policy that they can't open their fun "surprise" packages from corporate until the entire Workbar-based part of the team is all there. "It just shows they care, and keep it personal."
Sometimes the two halves of a partnership team up through the networking channels of coworking. Off the top of her head, Knight recalled the latest of many success stories of in-house collaboration. 3D-printed jewelry makers Erava Designs found the perfect product manager for their eco-friendly brand in fellow member u-meleni Mhlaba-adebo's company, Dolume.
She thought of several ways that the other independent professionals of Workbar could use coworking to team build, and avoid feeling like lone wolves on the startup sideline. "There are the food truck lunch outings, pot lucks, mac-n-cheese cookoffs, running clubs, poker nights. I started the Cafe Con Leche event to bring together the Spanish speakers and people who wanted to speak it. We get speakers, have cross-cultural discussions, eat Latin treats." She acknowledged the importance of events like Workbar Wins, a monthly happy hour to celebrate personal or professional victories with other members.
Drawing on her own experiences as a Workbar employee, she remembered a few team outings as especially cohesive. "There was a cooking class we all did at ArtEpicure that broke us into teams and out of our comfort zone. I think that's important."
While it might seem lifted from the Sports page, the methodical process of team building has wide appeal to the still-relevant human factor of modern business. It's a commitment, and a far cry from the hokey rites of summer camp or the company retreat, but the real practice of team building is a game-changer.
Embrace the intersection of work and life through the Workbar blog's new channel, "Blur". Each installment explores new territory in the proving grounds of modern thought and culture in the workplace.
About the Author: Dave Gentry is a fan of progress and recess. He believes in old English, new fortune cookies and he answers to #davertido.
About Workbar:
Workbar operates coworking locations throughout greater Boston (Boston Back Bay, Boston South Station, Burlington, Cambridge, Arlington, Brighton, Danvers, Norwood, Salem) and several other partner locations throughout the state. Want to keep up with the world of Workbar? Subscribe to our mailing list for the most up-to-date information about our upcoming events and community news. You can also follow us on Instagram, Facebook, LinkedIn and Twitter.