Upcoming Event: The Civic Series presents Iran Nuclear Deal 101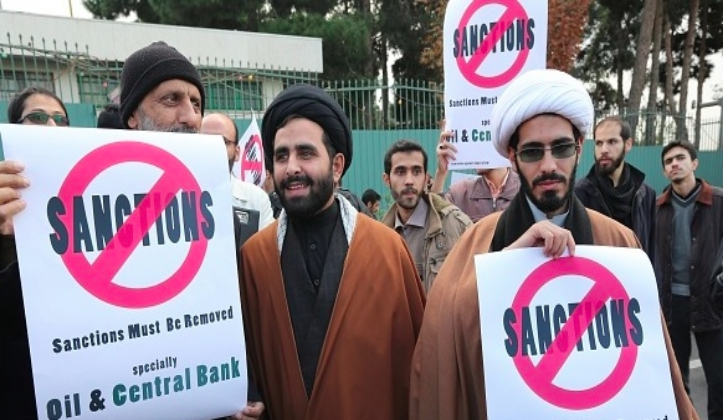 "I was tired of feeling stupid."
It is at once motivational and humbling to hear this from someone as intelligent as Laur Fisher. She started the Civic Series after an epiphany: the 2008 Democractic Primaries were leaving her befuddled and she realized there was nowhere to turn for quality information. Wikipedia? A class? A book? Too generic, too time-consuming, too specific.
With so many intellectuals in the Boston/Cambridge area, there had to be an unbiased, supportive, professional way to learn about complex world issues, right? But as it turns out, there wasn't. So she made one.
The Civic Series offers free, cross-partisan events that take complex international and domestic issues and break them down into comprehendible pieces. "No one likes to admit that they don't know something," she explained. So she organized a series of talks whose sole purpose is to enlighten. Because Fisher took that bold step forward to ask for clarity on some major issues, soon others got on board. "When you share your vulnerability first, others open up."
"There are no such things as dumb questions here. You'll leave the event with your questions answered and a raised level of understanding on the issue." She went on to address an aspect of our modern culture. "You might wonder why they are in-person sessions, and not digital. When you watch through screen, you're not engaged, so it's not easy to feel like a part of something. The point of The Civic Series, and the reason why they are in person, is that there are so many digital platforms. I didn't want this to be like everything else that you don't read, don't engage with. In person, you learn what you want to learn."
Workbar member and co-organizer Adam Dingle of Roundtown describes the events as "part history lesson, part salon." The format is fairly simple: invite someone credible, such as a university professor, have them discuss the issue for roughly a half an hour, and then spend an hour and a half with a Q&A session. The topics should be "complex," which to Dingle means they should be of "national or global interest, often involving conflict or controversy."
When I asked her what made an issue "complex," Fisher paused a beat before replying that these were current events without a clear answer, whose discussion was necessary to make one an "informed citizen." She went on to describe how the issues worthy of Civic Series discussion must be "issues embedded in a time, and the time is now." Many other kinds of talks might dazzle with cool technology, flashy presentations, or philosophical nuance, but these nights "are about understanding our role in the world. We are not advocating a particular thought, but that you have thought."
Dingle sees the Civic Series as an example of how events at Workbar connect members to the wider community. "Dozens of people attend each of our events, and many are Workbar members, but many are not. I also like that the Civic Series events connect us to places and ideas that we may not spend much time thinking about every day, but that ultimately affect millions- or even billions- of people. We have lots of great topic ideas for future events including drones, ISIS, and genetically modified foods."
Net neutrality, Cuba, the Israel/Palestine conflict, North Korea, the criminal justice system and climate change have been discussed in past sessions. Picking a topic, Fisher explained, was sometimes a lesson in narrowing one's focus. "We wouldn't necessarily have one on cancer, but we would run one on where are we now with cancer research," acknowledging again that our relationship to any topic hinges largely on our temporal relation to it.
Appropriately enough, there is a surplus of both urgency and unclarity surrounding their next event. On October 1st, Dr. Jim Walsh of MIT's Security Studies program will tackle the polarizing topic of the United States' talks with Iran, and you can register to attend the event here.
With Civic Series events expanding into Toronto and Burlington, Vermont, the descriptor "civic" itself is dynamic, branching from local community to global. This mirrors Laur's own ambition, begun in a modest and altruistic attempt at basic understanding and now within striking distance of affecting global change. Reminiscent of John Donne's feelings on how no man is an island, Laur Fisher's last thought on the Civic Series should linger long after the bell tolls: "If you have a world where people understand how the world works, you could truly make the world a better place."
About the Author: Dave Gentry is a fan of progress and recess. He believes in old English, new fortune cookies and he answers to #davertido.
About Workbar:
Workbar operates coworking locations throughout greater Boston (Boston Back Bay, Boston South Station, Burlington, Cambridge, Arlington, Brighton, Danvers, Norwood, Salem) and several other partner locations throughout the state. Want to keep up with the world of Workbar? Subscribe to our mailing list for the most up-to-date information about our upcoming events and community news. You can also follow us on Instagram, Facebook, LinkedIn and Twitter.