We are Workbar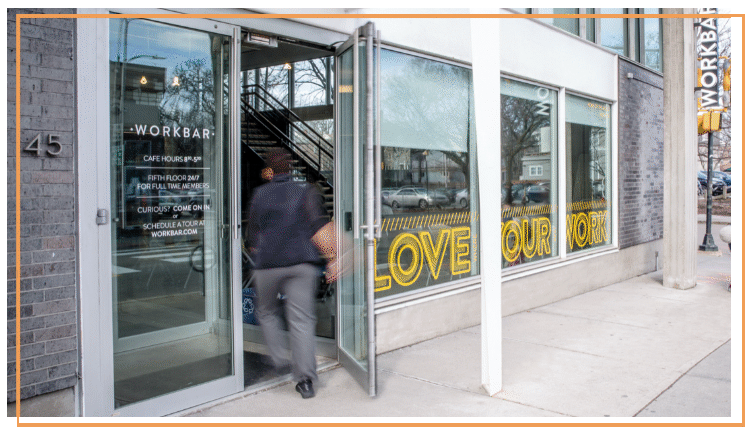 We are Workbar
Walking the "future of work" walk since 2009
The Story of Workbar
A look back at the history of Greater Boston's coworking leader
Of course, everyone's talking about the future of work. No wonder! The way everyone's approaching work has changed, seemingly overnight. Some folks never saw it coming, but here at Workbar, we've been obsessed with the "office" paradigm since 2009.
Freelancers, solopreneurs, small-team start-ups and this burgeoning population of remote employees and hybrid workforces… They all need a place to do great work, and neither home nor the traditional office check all the boxes for everyone, all the time. We've always known this, which is why we spent the last decade plus developing the best possible spaces to house this workforce of the future.
The birth of Workbar
Workbar started as something of a pop-up. In 2009, the company that Boston startup veteran Bill Jacobson subleased office space from in the Leather District suddenly folded. They left behind a surfeit of office space and furniture, and Bill, along with the Building Owners, saw an opportunity to capitalize by inviting members of Boston's growing entrepreneurial community to come in and work - no long-term lease necessary. With the demand they saw for this no-commitment workspace, Workbar was born. It didn't take long for members to flock to the space, and soon Workbar moved to its first permanent location across from South Station in downtown Boston. From there, Workbar expanded to locations in Cambridge and beyond.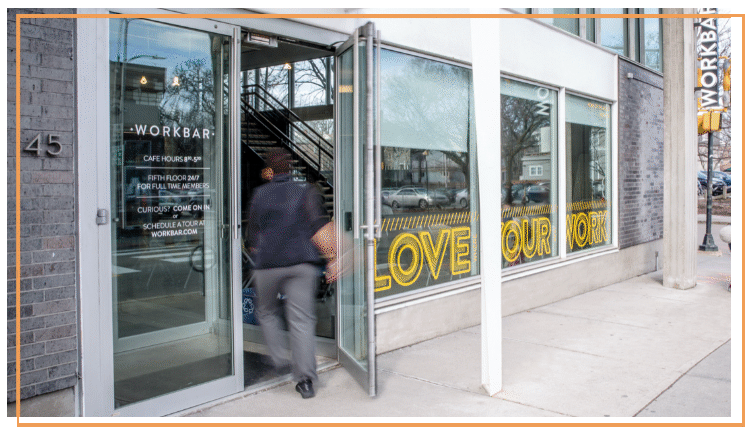 Workplace wellness in action
We knew that folks were ready for someplace more reliable than the local coffee shop to get work done - and we also knew that the stuffy, fluorescent-lit cubicles of yore wouldn't cut it either. Workbar set out to create beautiful spaces that brought in wellness principles that put us ahead of the game in today's health- and safety-minded climate. In 2017, Workbar Back Bay became the first coworking space in the world to achieve WELL Certification from the International Well Building Institute: a testament to the fact that natural light, advanced air filtration, and other health-supportive elements are as important as fast WiFi and ergonomic office chairs to productivity and overall well being.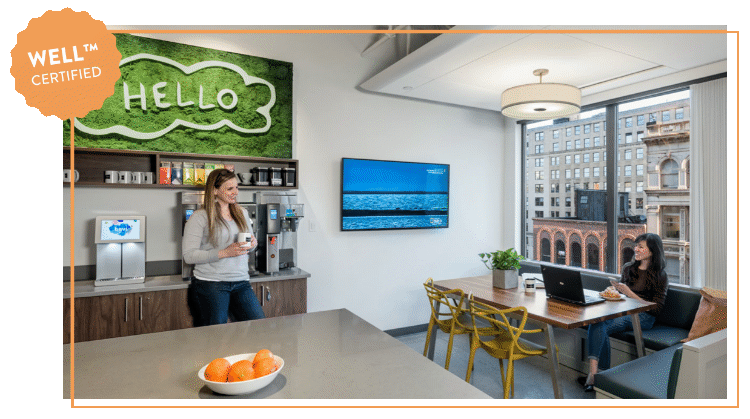 Location is everything
While other coworking conglomerates focused on peppering cities across the world with workspaces, Workbar took a more local approach, keeping focus on Greater Boston. While many of our members were based in the city, plenty more were further afield, and wanted to eschew those wretched commutes that even the Big Dig couldn't mitigate. So we opened our first suburban location in 2016 in Arlington, followed by locations in Norwell, Needham and Salem, giving more people dynamic, productive workspaces closer to where they live. Now, no matter where you are in the area, you're never more than 20 minutes from a great place to get work done.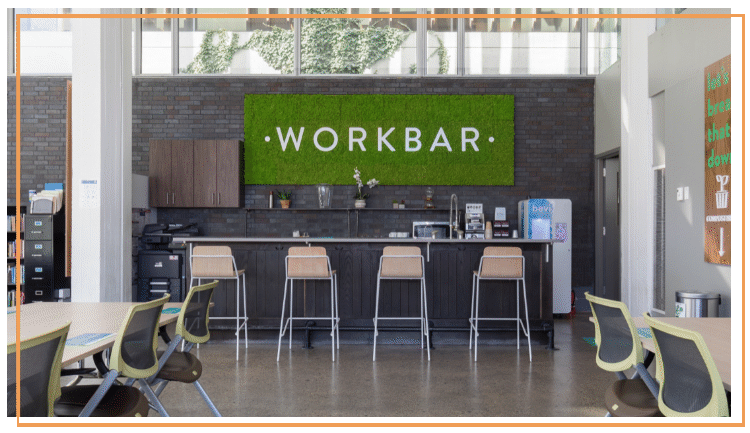 Bigger, better, more flexible
With more companies offering Workbar as a benefit to their employees, the need for bigger spaces that could house teams drove us to open up our enterprise suites in Burlington. The TeamShare Program was developed as a subscription-based solution of all-access passes that employers use to give employees the option to "work from anywhere" - at any Workbar, any time. With employers scrambling to support rapidly changing ways of working, Workbar's instantly implementable business model and widespread workspaces made it easy to go hybrid.
With 10 locations in and around Boston, we are proud to be a coworking pioneer - providing businesses and employees a better way to work. It's all been in support of this nebulous thing that's now called the "future of work." We've always just called it Workbar.
Visit a Workbar and see
for yourself
RELATED POSTS WE THINK YOU'LL LIKE:
Safe. Secure. Modern. From 360º conference room cameras to presence tracking - Workbar's tech-enabled workspaces feature all the amenities you need to work safely and productively.
Read More →
Safe. Secure. Modern. From 360º conference room cameras to presence tracking - Workbar's tech-enabled workspaces feature all the amenities you need to work safely and productively.
Read More →
10 reasons why a hybrid approach to work, works The easiest way to implement this approach right now. With office buildings sitting empty for months now, it's become clear that things are never going back to the way they were. Competitive employers are already planning what happens next. When it comes to work's "new normal"
Read More →
Health. Dental. Vision… Flexible work? Learn about the newest must-have benefit. It's been an, ahem, interesting year for workers like us. What will "going to work" look like in the future? Sometimes, it'll be commuting to the old office (if it's still there). Other times, it'll be slogging through in a makeshift home office. But
Read More →