Homegrown Cuisine & Coworking in Charleston, SC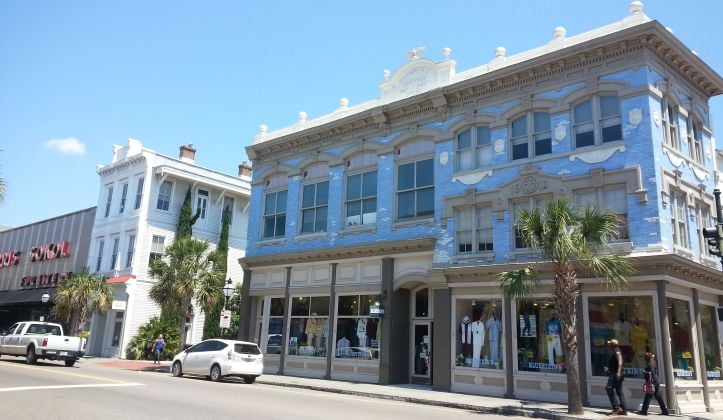 Spend any time in Charleston, South Carolina, and it's immediately obvious that its restaurants and bars play a central role in the city's culture and appeal. I knew this, of course, prior to booking a vacation in the Lowcountry. After hearing so much about the joys of southern living from friends who had recently moved to Charleston, I set off on vacation with big plans to eat a lot of good food, check out some Charleston singles (the houses, not the people), and get a feel for the city's entrepreneurial ecosystem. Coincidentally (and fortunately for me), it turns out that one of the best ways to learn about Charleston's innovation economy is to start with its food.
After eating and drinking my way through the city's locally-sourced restaurants and bars, I took a break between meals halfway through my visit for a different kind of cultural adventure. Having just missed the Dig South Space Walk – an open house of some of the coolest innovation spaces in Charleston – I decided to take matters into my own hands by visiting Local Works - one of Charleston's first coworking spaces. Walking into Local Works, I realized that an emphasis on "local" goes far deeper in Charleston than the city's restaurant industry.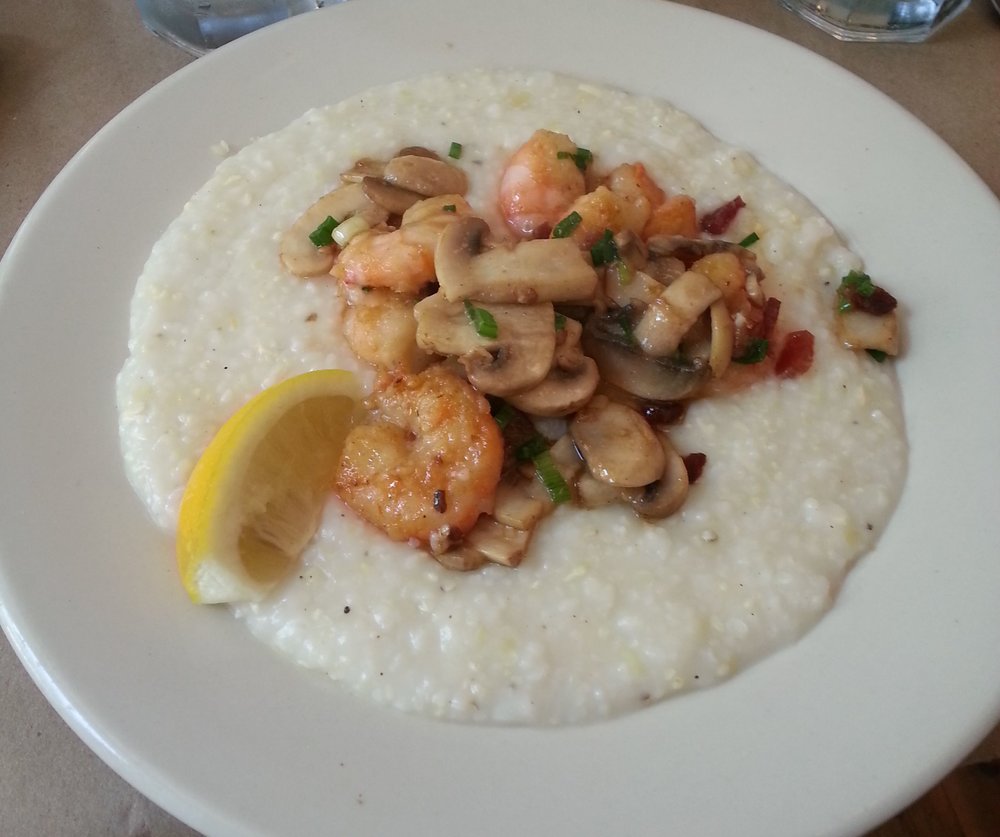 A year old this month, Local Works started as an initiative of non-profit Lowcountry Local First and was a vision of Executive Director Jamee Haley for a long time. Housed in the same building as the nonprofit, Local Works' mission is to create a space for local businesses to find and create a community.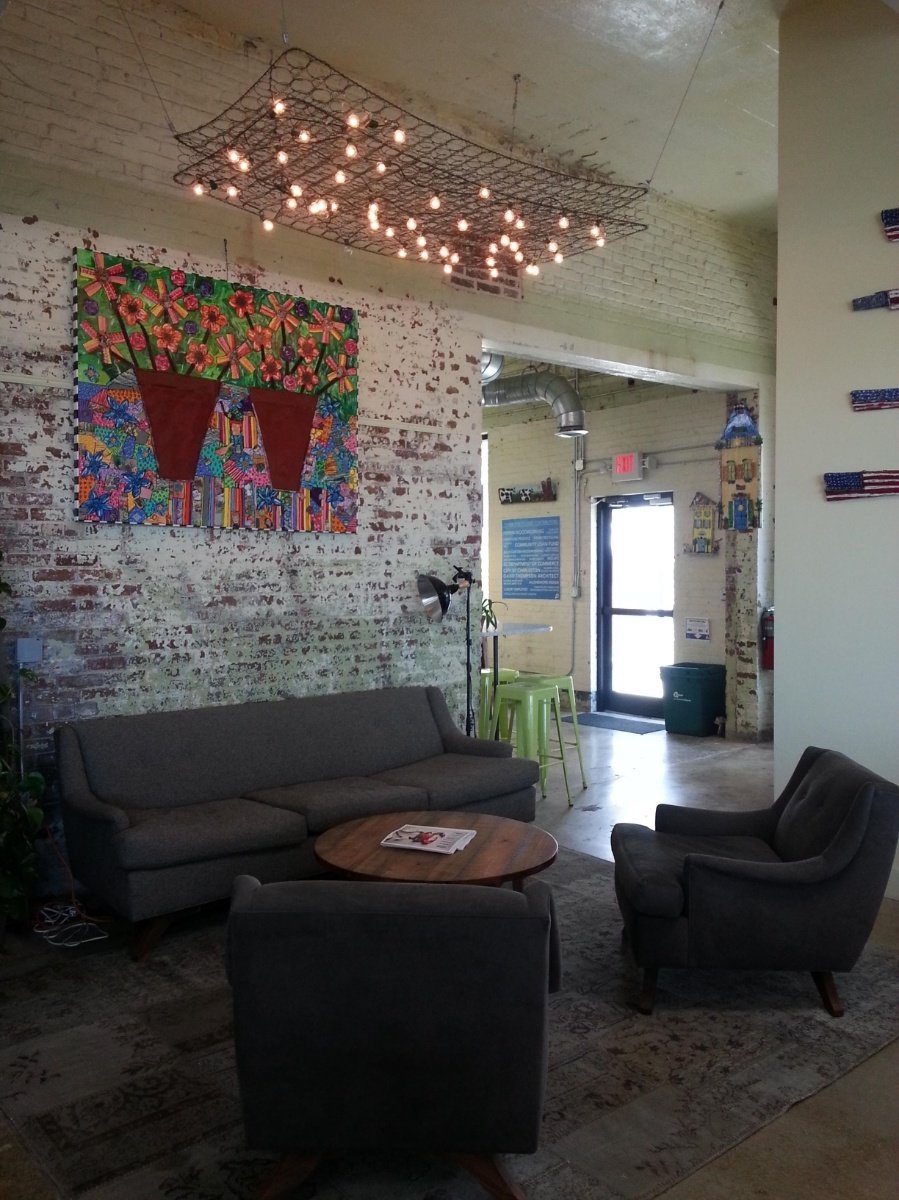 Because Charleston's local economy is so deeply rooted in agriculture, Lowcountry Local First had already established an incubator farm to support up-and-coming local farmers, but saw a need to do the same for local business owners as well. According to Larry, Local Works' only official staff member (and also an employee of Lowcountry Local First), the coworking space is a natural fit for the organization. "We have a 'Buy Local' and an 'Eat Local' initiative, along with an incubator farm. This is a very logical balance to that on the buy local side of things… It's a more sustainable approach to economic development and businesses."
As one may expect from a locally-focused organization, the coworking space embodies Charleston's local movement. "Our space showcases how other businesses can source locally. All the craftsmen we use are local, the countertops are created by a local company, all the paper products are local, the printer is local, there's local coffee, and any type of install was done by a local company. We really wanted to showcase that local is doable. People understand on a personal level how they can support local, but they don't necessarily see how as a business it's possible."
On my tour, Larry pointed out the locally-sourced fixtures that gave the space a unique and homey feel, from the countertop made of recycled wine bottles from Re-Wined, to the green roof provided by GRO, a Local Works member I met while visiting. On the whiteboard in the kitchen, I noticed a fundraising graphic for #FundtheBus that had reached its goal. Larry told the story of how the member community came together to support Lowcountry Street Grocery – a fellow member starting a mobile farmer's market. "As they were getting close to their goal on the Kickstarter, another woman who works here and owns two restaurants called Verde did a promotion where every salad/wrap that they sold, a dollar went to the Kickstarter."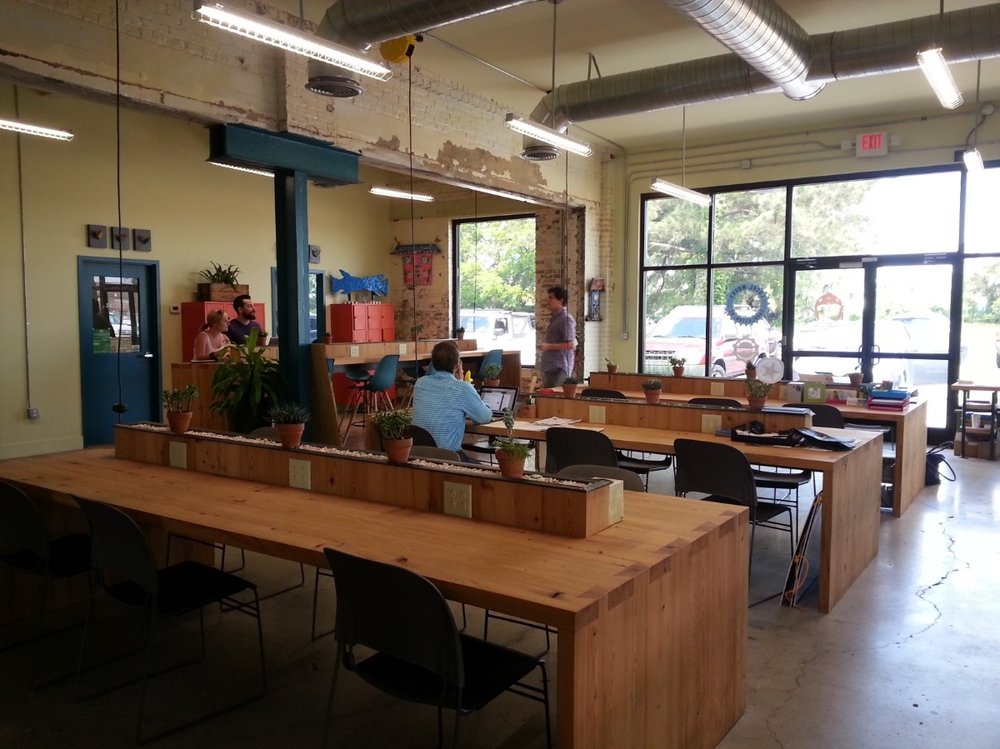 In its first year, Local Works has set an example for its members and truly has created a place that brings together local entrepreneurs and small business owners. "Everybody here is invested in each other in some way, and they know what the other coworkers are doing and are involved in it." Though Local Works provides a home base for building community, its tight-knit culture is really just a snapshot of how intertwined the creative economy in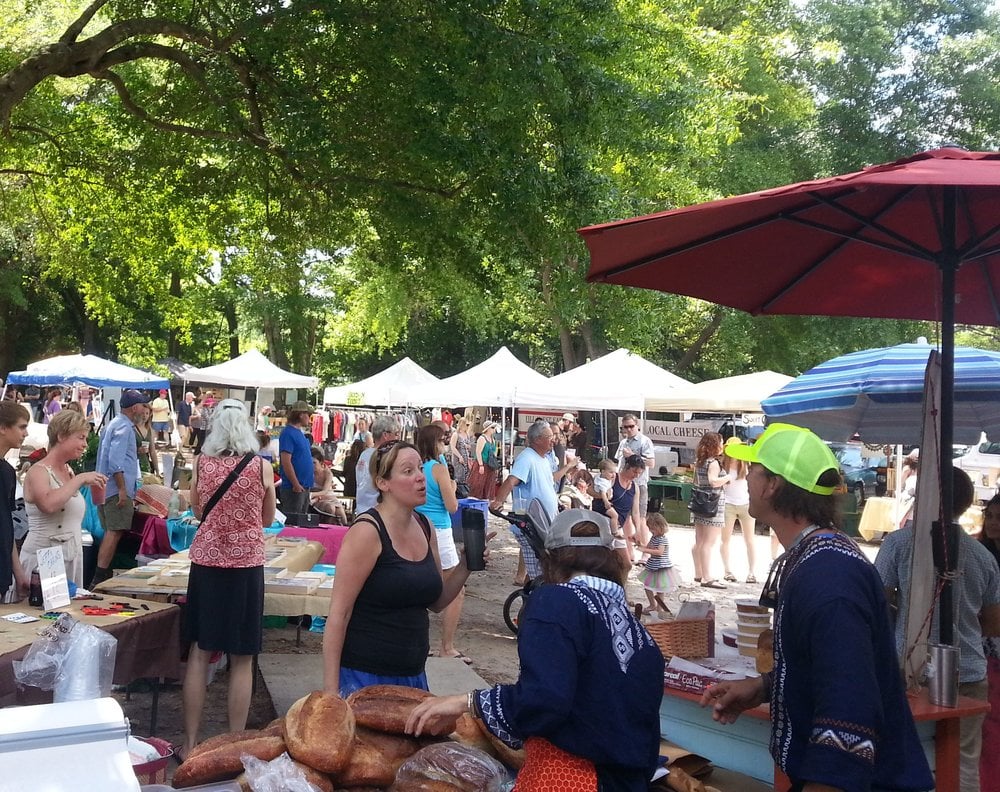 Charleston already is. So much so that on my last day in the city, while browsing the crafts and farm goods at the James Island Farmers Market, I ran into Larry again and caught up as if we hadn't just met days ago. I also made sure to update him on all the great, local food I'd tried since our last conversation. He was impressed.
Finally, I'd be remiss without actually listing some of the amazing restaurants I sampled while in Boston's sister city to the south. Please, no judgement – only admiration (and/or replication if you find yourself in the Lowcountry):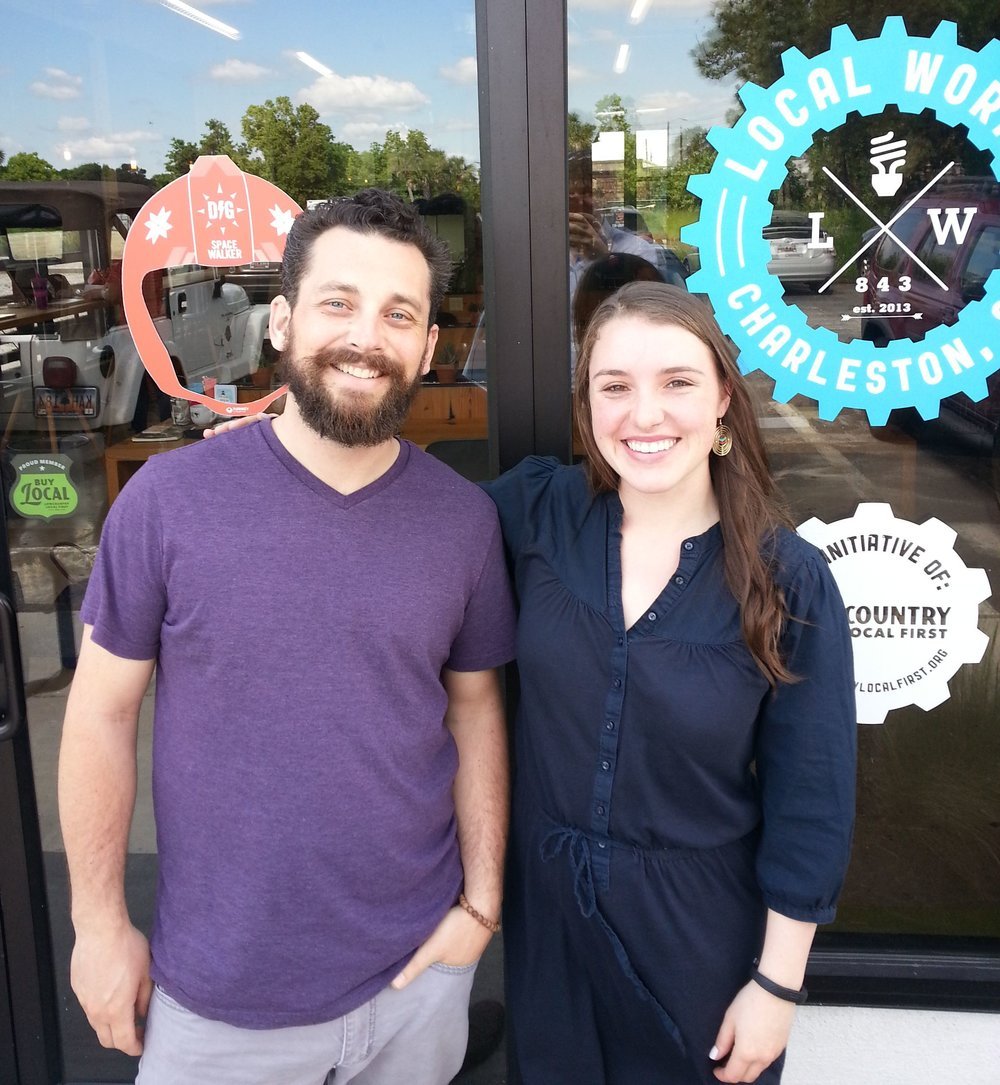 The Bar at Husk – My first meal in the city, and the much less crowded version of 2012's best restaurant in the country. Their cheeseburger is indescribable. Oh, and it's a bourbon bar too. Pro tip: go with three friends and order two drinks each, then share them all– you'll be able to try the entire menu that way.
Indaco – Their definition of a "course" within a 4-course tasting menu is almost cruel (but in a chicken-fried-steak-black-pepper-fresh-pasta-ramp-pizza-roast-chicken-olive-oil-cake-flower-infused-crème-fresch kind of way).
Edmund's Oast – house-cured meats, house-brewed beer, and a drink called the Red Wedding (with bourbon and red, hibiscus-infused ice cubes. Get it?)
Closed for Business- Ironic, because it was open when I wanted an afternoon Coast Rye IPA
Fuel - Mostly awesome because it's in a converted gas station and has a huge dog-friendly back patio. The trio of house-made salsas were pretty tasty too, though.
Rarebit – $5 Moscow Mules with house-made ginger beer made for some very happy hours.
Hominy Grill – Charleston Shrimp n' Grits and my first (but not my last) taste of boiled peanuts
Minero – Run by the same owners as Husk, offers fresh tacos, the best Mezcal and grapefruit juice cocktail I've ever tasted, and plenty of spicy, homemade salsa.
Speaking of food and supporting a local economy, Workbar Cambridge will be hosting this month's Startup Stir, all about launching foodie startups! Register for an evening of Boston's most innovative chefs, restaurateurs, foodie experts and business leaders to get behind the scenes of how it's done.
P.D.
Since my trip, Charleston's community has dealt with terrible tragedy. Having just gotten to know so many positive things about the city and its strong community, I reached out to Larry to check in. He updated me that he's working with a community group to organize roundtables and discussions in various public spaces around engaging with the discomfort of race and diversity in Charleston. He included the below photo of the group after their first meeting.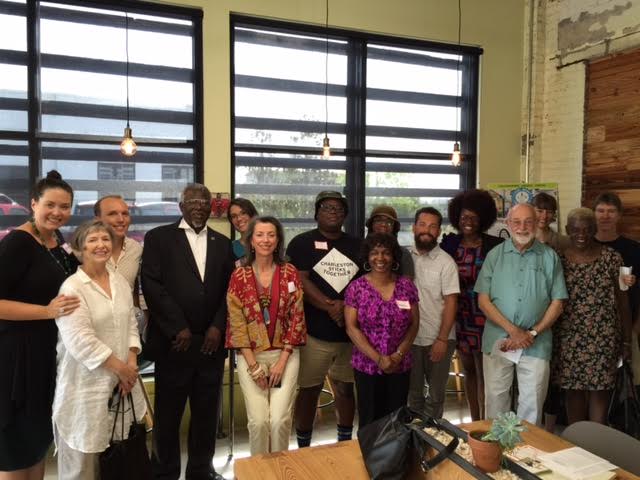 About the Author: Alexa Lightner is the Director of Community Development for the Workbar Network. She loves people, innovative ideas, and connecting the two. Contact her on Twitter at@alexalightner
About Workbar:
Workbar operates coworking locations throughout greater Boston (Boston Back Bay, Boston South Station, Burlington, Cambridge, Arlington, Brighton, Danvers, Norwood, Salem) and several other partner locations throughout the state. Want to keep up with the world of Workbar? Subscribe to our mailing list for the most up-to-date information about our upcoming events and community news. You can also follow us on Instagram, Facebook, LinkedIn and Twitter.