How to Ugly Christmas Sweater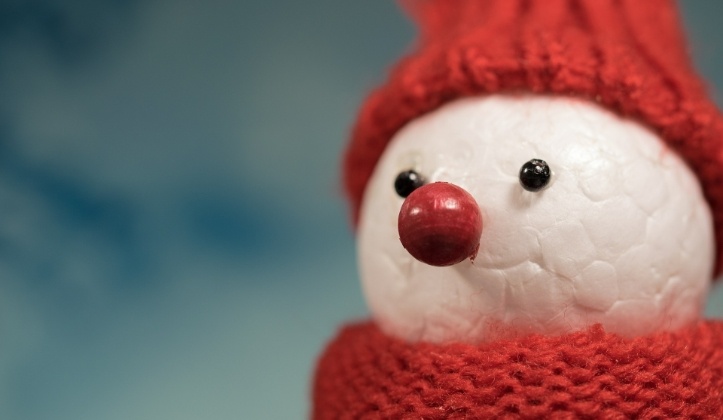 While the origins of the Ugly Christmas Sweater are swaddled in mystery, the popularity of the phenomenon is snowballing. Because a successful Ugly Christmas Sweater is one of the season's more sublime pleasures, here is the definitive "How to Ugly Christmas Sweater" guide, using examples tagged #uglychristmassweater on Instagram.
Almost 200,000 photos have this hashtag, but #originaluglychristmassweater is used in less than ten. It's as good a starting place as any, and an early example of the powerful side effects of an Ugly Christmas Sweater.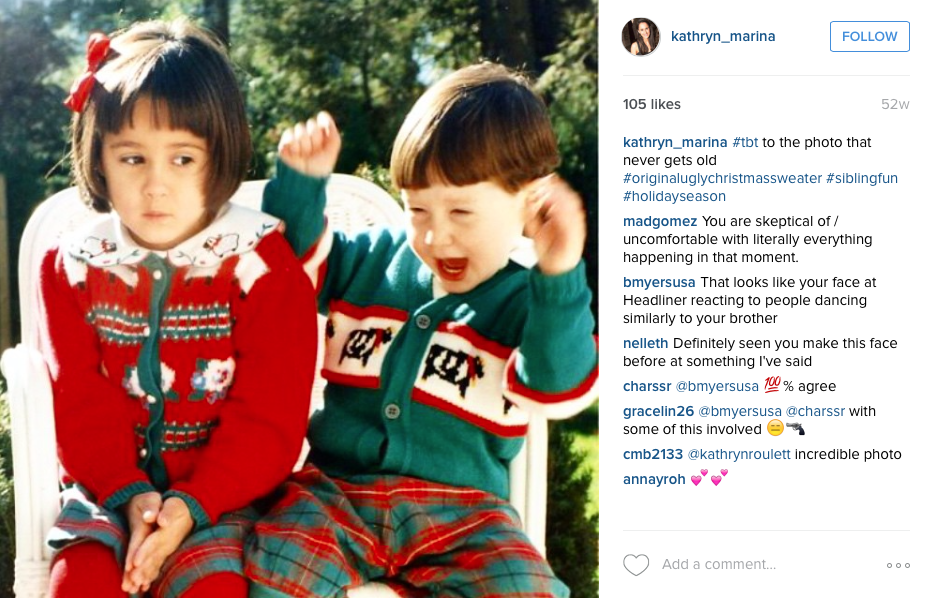 Homemade ones might seem like a life hack, but they can pose their own challenges. While dripping with enthusiasm, this whole thing is a choking hazard for poor Lilah.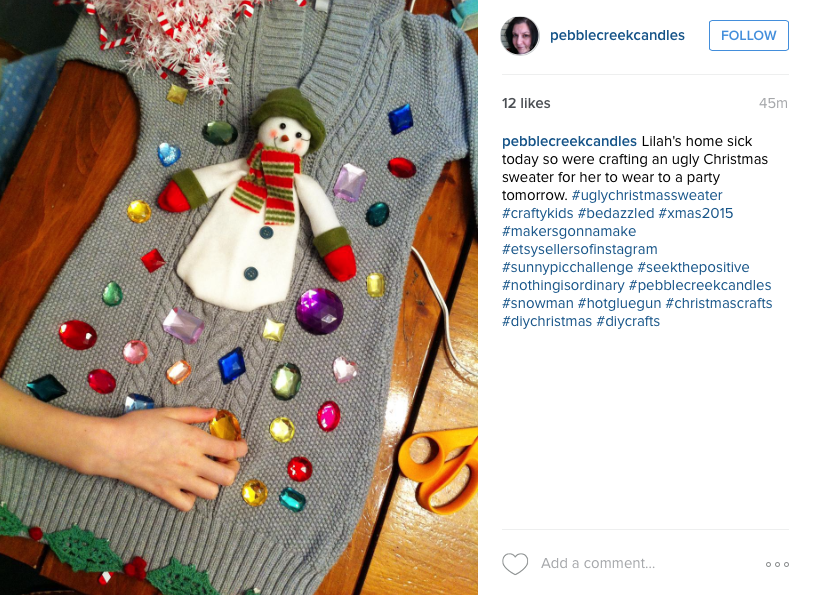 However, some homemade efforts are masterpieces. This wearable terrarium and interactive stocking showcase the range of the modern glue gun.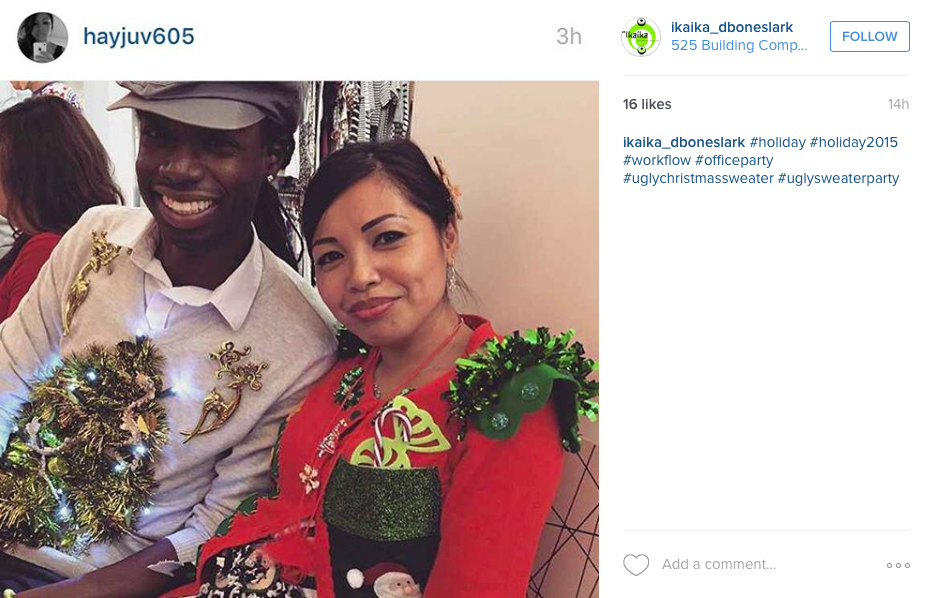 With so much riding on your sweater, unintentionally matching with somebody else at the party is like a lump of coal on your fashion dreams. Here we see two very different reactions to this adverse coincidence. In the first, a negative reaction accompanies the realization of a thematic near-match, driving a wedge between the former friends.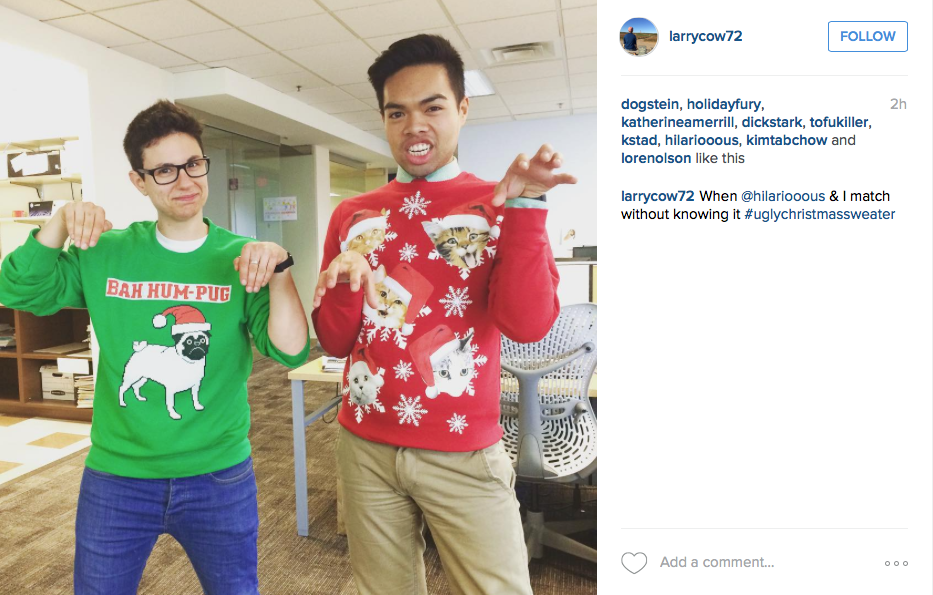 In the second example, we can see how to deal with a matcher, the aplomb and grace with which the two women appreciate each other's style.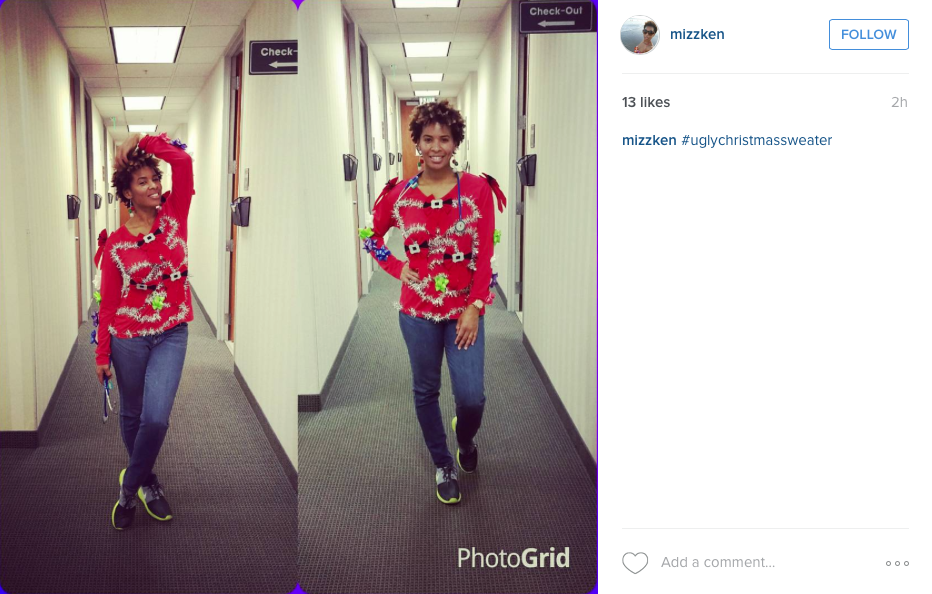 Really, there are only three criteria for any 1) ugly 2) christmas 3) sweater. Still, some play fast and loose with the rules. Here, some misunderstanding.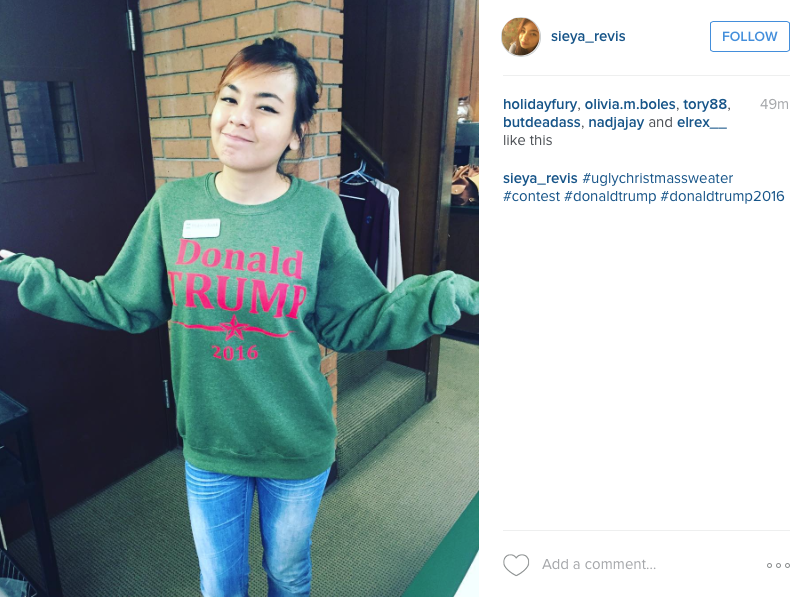 And somebody failed at ugly.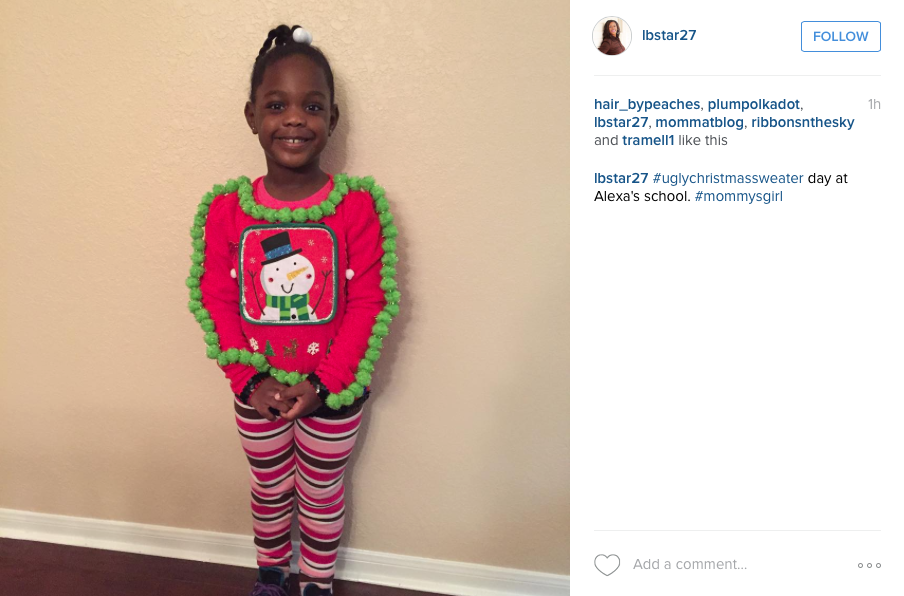 In this age of memes, a topical cultural reference can be just the thing to bling up your ennui.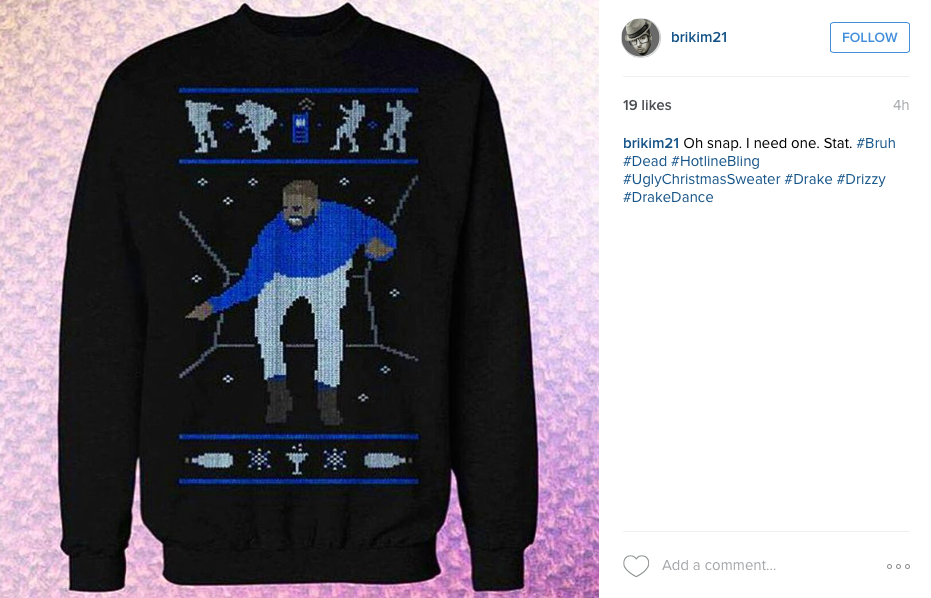 Some topical ugly sweaters are "meta," and beg imitation by the wearer.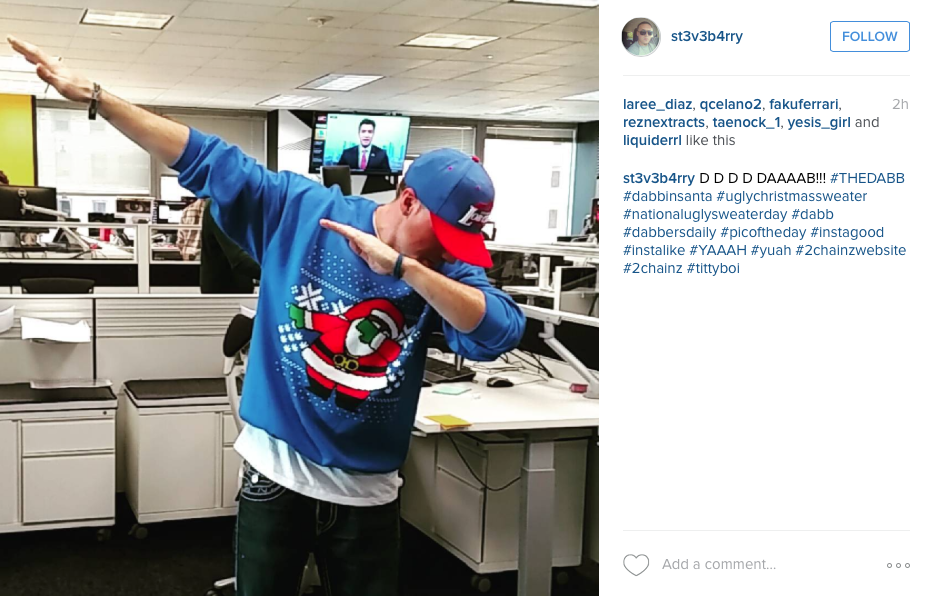 Others, not so much.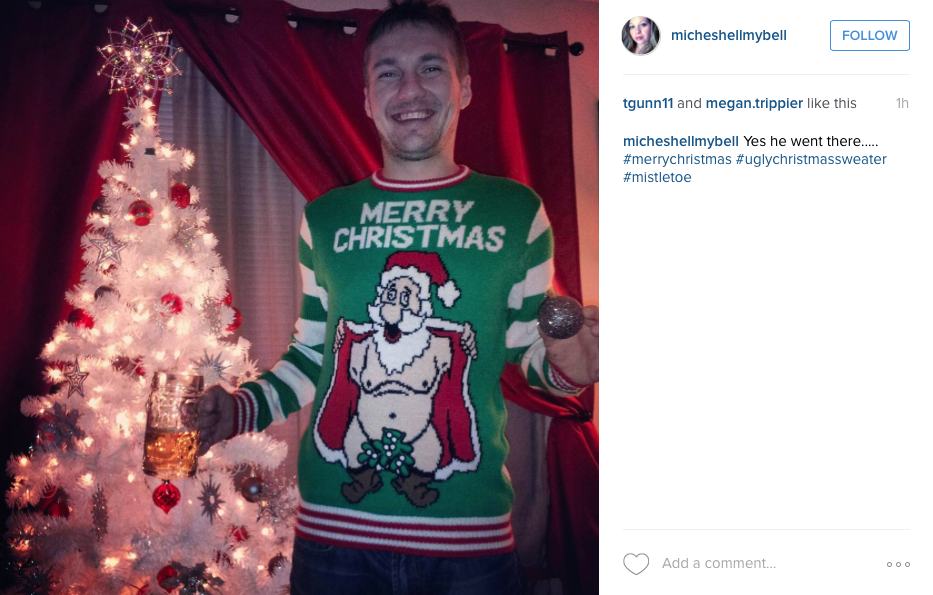 It's important to note that Ugly Christmas Sweaters are really Ugly Seasonal Sweaters. Tacky sweaters cross the barriers of religion and translate across the world's belief systems.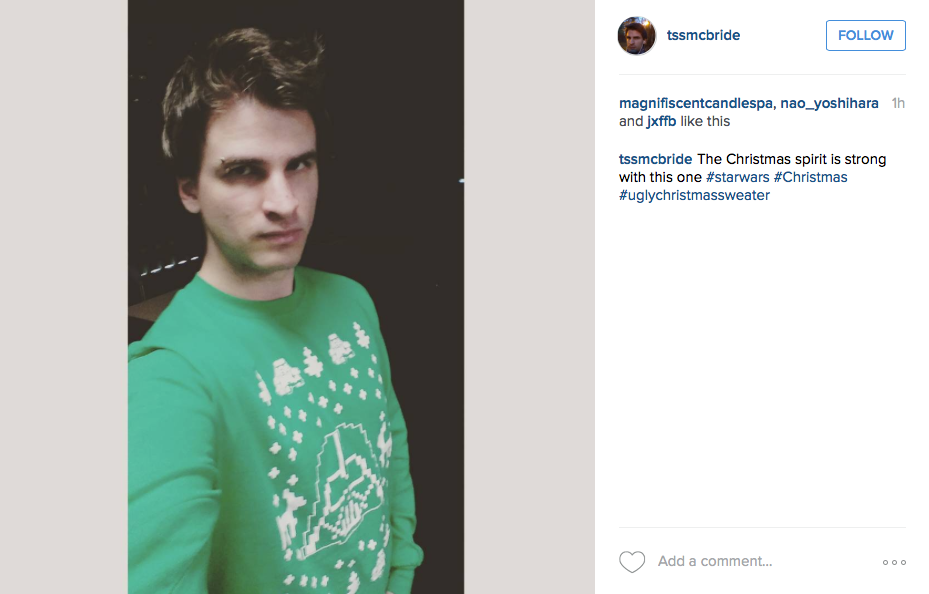 Some sweaters honor cultural milestones,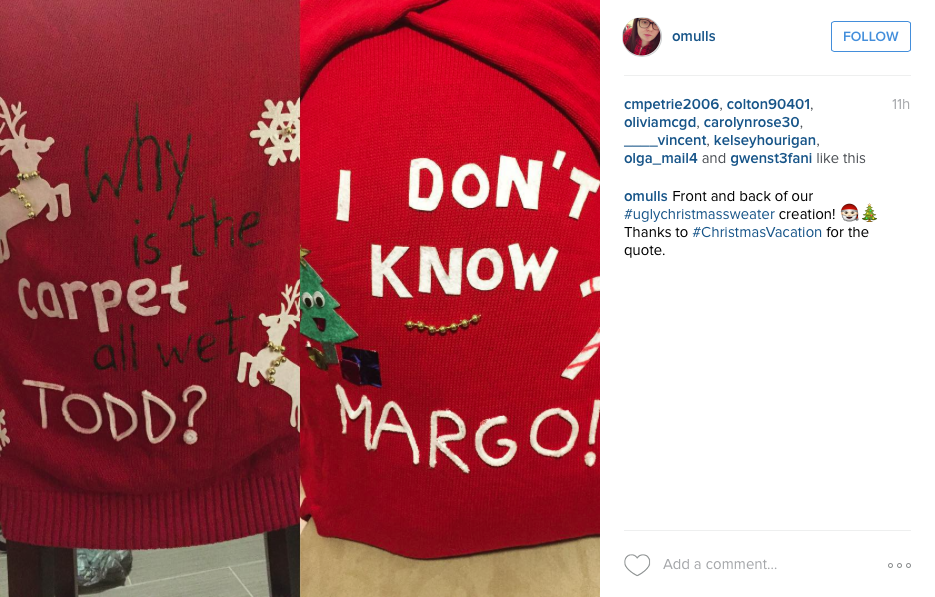 While others immortalize historically significant battles.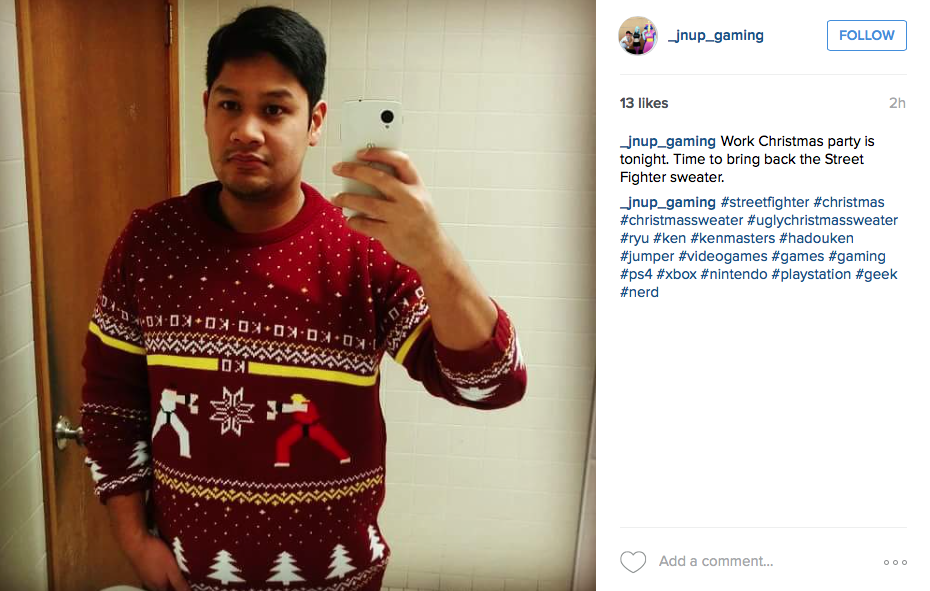 Accessorizing with the sweater is an oft-overlooked skill. Colorful bows, wigs, and jewelry can either detract from the overall look, or contribute to its success. Here's David, setting off the accents of his ugly deer sweater with a tasteful bullet necklace overlay, "cute asf."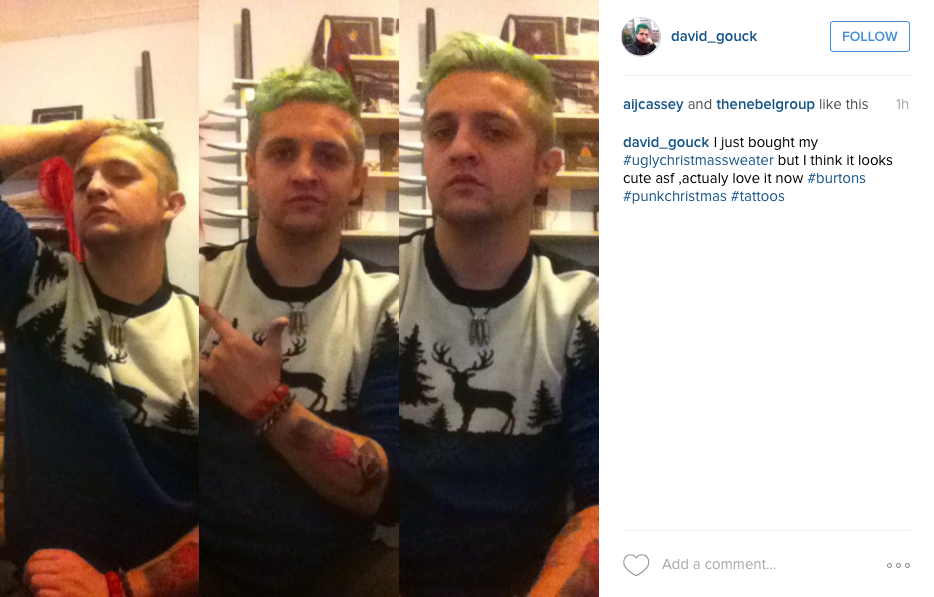 And when the nog settles, you're going to want pictures. Know that in this Age of Selfies, your sweater is a passport: people want to be with you, you are fun and funny. You are the life of the party, so go ahead and ask another person to take your picture.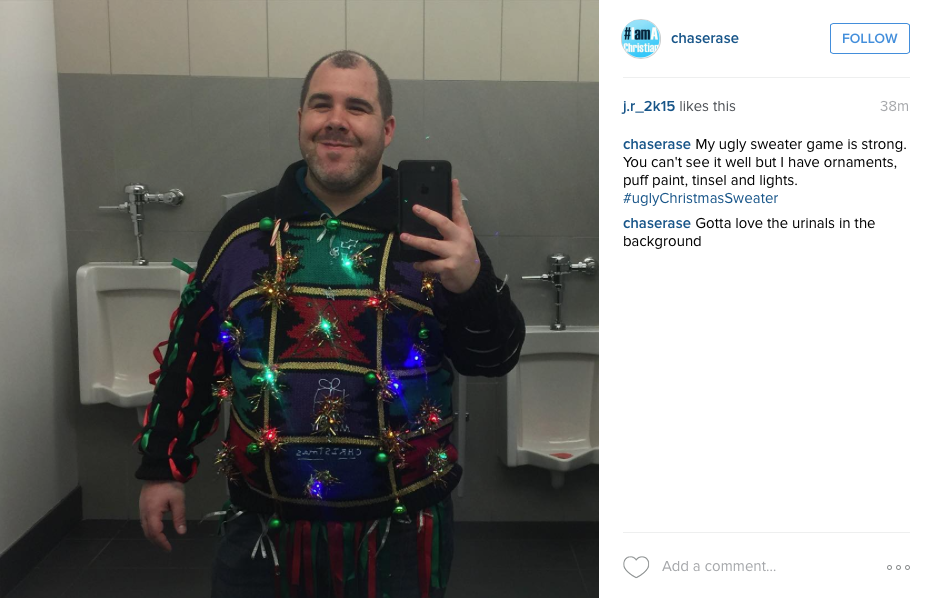 About the Author: Dave Gentry is a fan of progress and recess. He believes in old English, new fortune cookies and he answers to #davertido.
About Workbar:
Workbar operates coworking locations throughout greater Boston (Boston Back Bay, Boston South Station, Burlington, Cambridge, Arlington, Brighton, Danvers, Norwood, Salem) and several other partner locations throughout the state. Want to keep up with the world of Workbar? Subscribe to our mailing list for the most up-to-date information about our upcoming events and community news. You can also follow us on Instagram, Facebook, LinkedIn and Twitter.