Workbar Cambridge Hosts NewCo Boston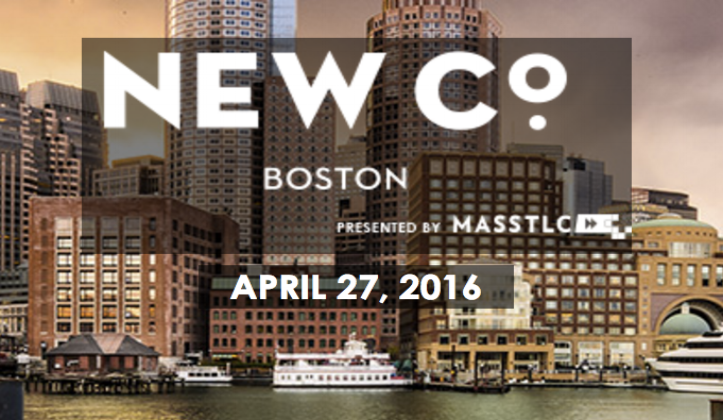 This is Boston's turn to be participate in the punctuated enlightenment known as the NewCo Festival. With the tech world's most eminent founders, innovators, and leaders converging right here in the Hub City, it's like a field trip backstage, and Workbar is proud to sponsor one of the sessions at our coworking and shared office space in Cambridge.
Part office hours, part open studios, and all-access, Wednesday afternoon we host a sit-down with the minds behind Inc. Magazine, Fast Company, and nine Workbar members' companies.
George Gendron and Patrick Mitchell (of Inc. and Fast Company) will share the research behind their media venture, The Solo Project, which focuses on the 53 million American "soloists" who work with powerful corporations, not for them. Following that, take away something unexpected when nine Workbar all-stars will discuss the secrets behind their companies' success.
To get to know the Workbar members check out the impressive companies below, and we'll see you at Workbar Cambridge! (Register now to gain free admission!)
Cardiio - Mobile app heart rate monitor
Stattleship - Connecting brands and sports fans
Facetopo - Crowdsourced facial recognition. (see our blog post!)
Certain Measures - Spatial design science
Dignity Coconuts - Sustainable, fair trade coconut products
Modelo - 3d visualization in the browser
Heron Interverse - Chinese consumer strategy for US based businesses
Advera Health Analytics - Data Analytics for Healthcare decision makers
Firmplay - Employer Branding for staffing and recruiting
About Workbar:
Workbar operates coworking locations throughout greater Boston (Boston Back Bay, Boston South Station, Burlington, Cambridge, Arlington, Brighton, Danvers, Norwood, Salem) and several other partner locations throughout the state. Want to keep up with the world of Workbar? Subscribe to our mailing list for the most up-to-date information about our upcoming events and community news. You can also follow us on Instagram, Facebook, LinkedIn and Twitter.