Workbar Hosts HUBWeek #SMASH: Fusing Music, Art & Technology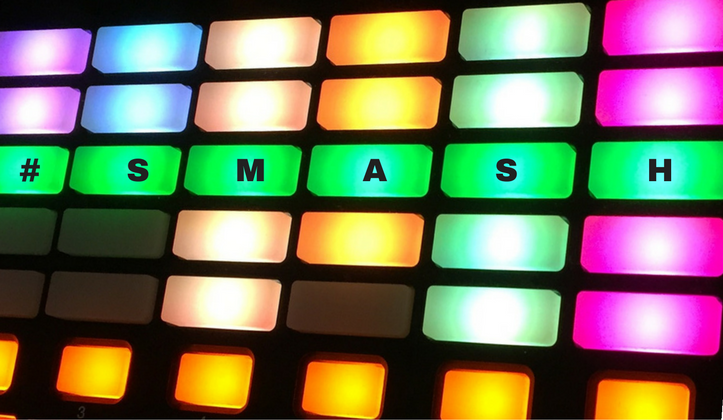 The city-wide surge of excitement and activity during the celebration of HUBweek shows how much Bostonians love their technology, art and festivals. As a world-class gathering of people and ideas in the name of curiosity and culture, HUBweek showcases the best of the area's change-makers and innovators- a trait that has inspired comparison to Austin's SXSW festival.
If you couldn't get inside Workbar Cambridge's #SMASH event, here's the fusion of music, art and technology that you missed:
https://www.youtube.com/watch?v=ABskyHGAC8I&w=640&h=480
The Future of Music: the eCorder
The eCorder bridged the worlds of woodwind and synthesizer, and seemed capable of magic in Michael Shonle's hands. This unique electronic soprano recorder has been successfully crowdfunded on Kickstarter and will not live in obscurity for much longer. With a built-in accelerometer that senses tilting motion, synthesizer, software plug-ins and more, this deceptively complex instrument is "designed to take you from standard recorder playing to infinity and beyond."
The Future of Music Technology: Peekseeq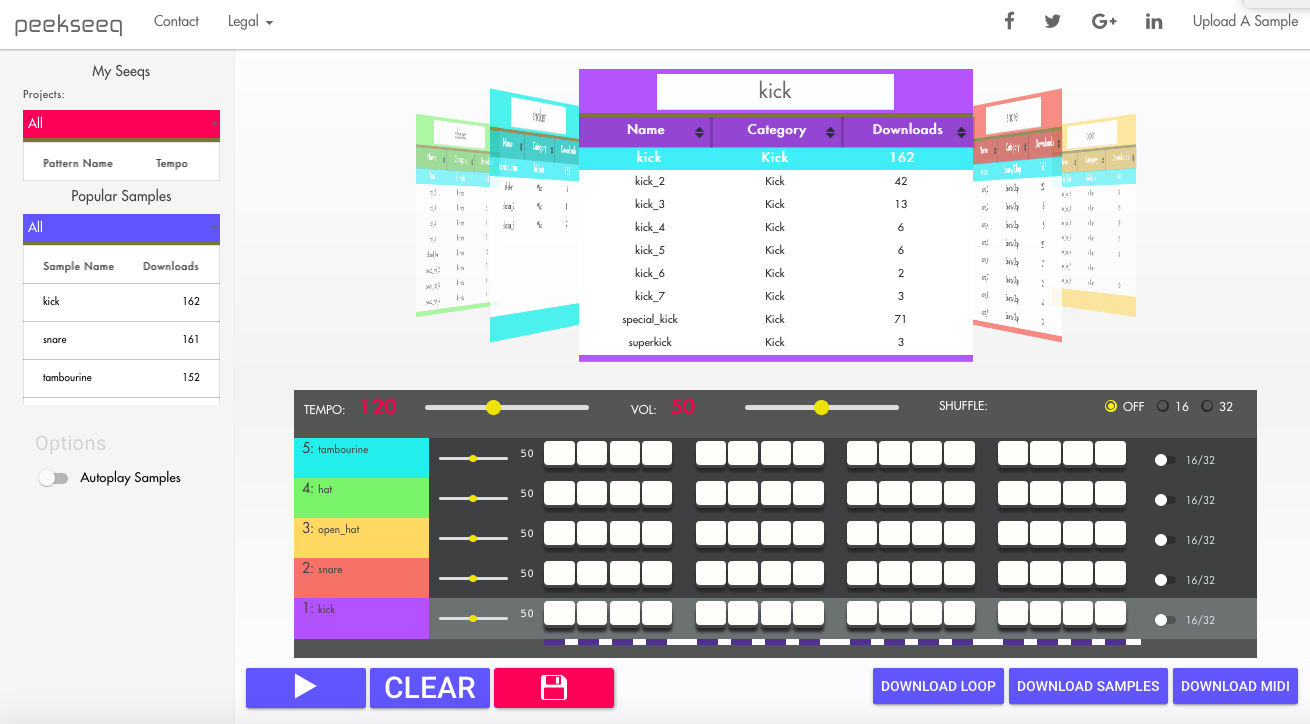 The guys from PeekSeeq have developed a way for musicians to quickly and easily capture the music in their heads. On an intuitive interface reminiscent of Apple's Cover Flow, the mix of music production capabilities and music uploading and sharing seemed to hybridize the best traits of Garage Band and Soundcloud into one package. They have solved the copyright and intellectual property problems plaguing other electronic music production and sharing sites, and the huge catalog of samples are inexpensive, easy to mix, and easy to share.
Training Future Artists: MMMMaven
Like a raver to the glowstick I was drawn to the blinking demonstration by the DJ and Music Production school Mmmmaven. Thanks to the patient souls teaching me the basics of their featured technology, the APC40 MKII Ableton Live Performance Controller went from alluring to intimidating to manageable. They left me to my own devices (their device) and implored me to "think, learn, create." As the popularity of electronic music combines with the access to better technology, the tools for electronic music production allow a kind of meritocracy to drive creative conversation and push the envelope of new musical styles. "The electronic music from 2006 is very different from what we're doing today, and this technology is a big part of that."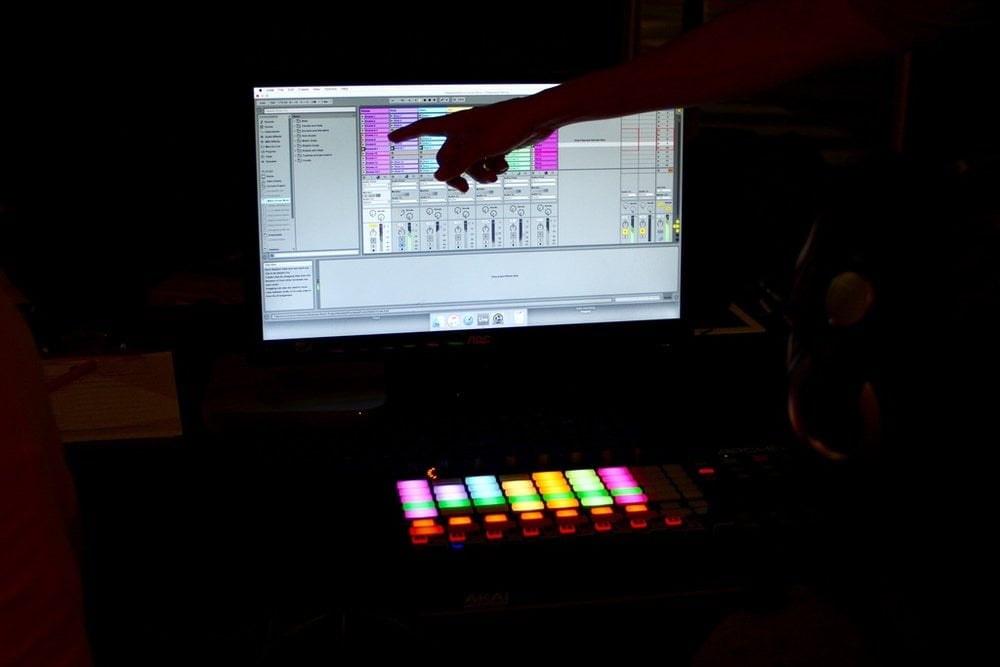 The Future of Art: Desolus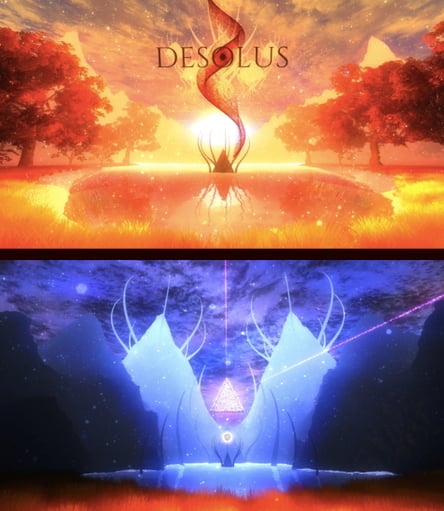 Upstairs from the Cafe, in the Big Bang room, a game designer named Mark Mayers gave me my first look at Virtual Reality through Oculus goggles. Watching my friend navigate his game, Desolus, gave no hint how astonishing this experience would be. To the outside observer she was simply ooh-ing and ahh-ing with a funny contraption on her face. When I put on the goggles myself, I got it. Everything changed. I couldn't believe how the ceiling of the Big Bang room (appropriately enough) turned into a Planetarium of motes and stars crossing my field of view.
"When you're ready to stop looking at the sky, feel free to play the game," nudged Mayers politely. I peeled myself off the ceiling and discovered the world that the young developer had spent the last two years creating. This was a surrealistic, psychedelic puzzle, set in a world that invited exploration and discovery. I drew energy from one obelisk and launched it towards others. I opened portals and crossed into different dimensions with only a vague awareness that I was missing the presidential debate. I liked that, and could see how time in this world could grow on you. Evidently, not every game designer hustles after the violent gun-and-theft fantasy genre, because this was like breaking into an Avatar-esque dreamscape.
"In the future," Mayers told me while I hovered over some inconsequential, undulating, amazing attention to detail, "this technology could be used for more than entertainment. You could learn about the inside of the human body, walk through places you've never been, other planets..."
Excuse me, while I kiss the sky.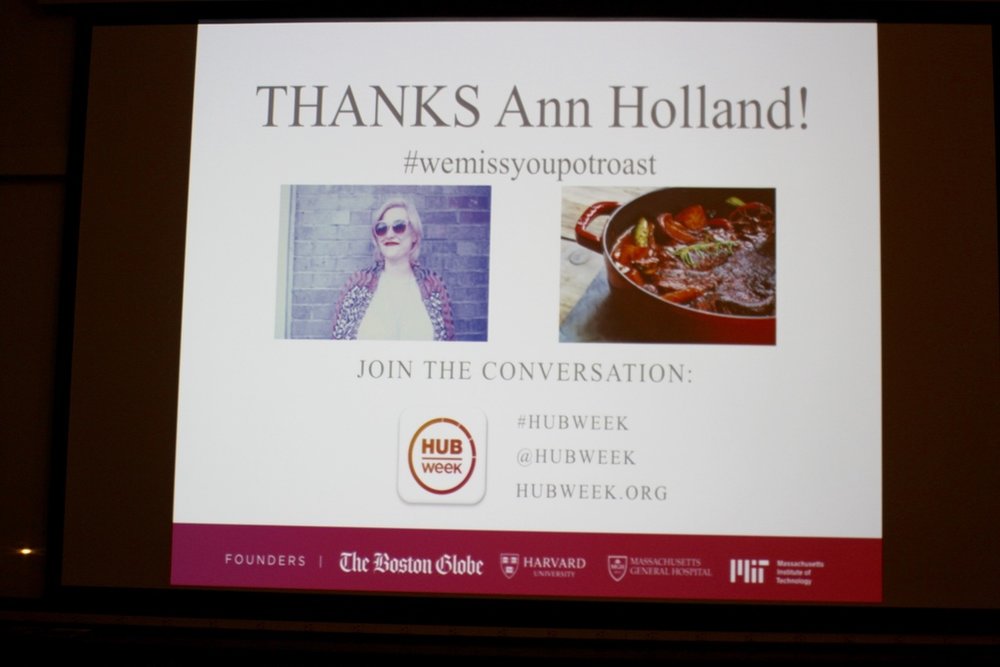 Dave Gentry is a fan of progress and recess. He believes in Olde English, new fortune cookies, and he answers to #davertido.
About Workbar:
Workbar operates coworking locations throughout greater Boston (Boston Back Bay, Boston South Station, Burlington, Cambridge, Arlington, Brighton, Danvers, Norwood, Salem) and several other partner locations throughout the state. Want to keep up with the world of Workbar? Subscribe to our mailing list for the most up-to-date information about our upcoming events and community news. You can also follow us on Instagram, Facebook, LinkedIn and Twitter.