5 Ideas for Making the Most of Your Summer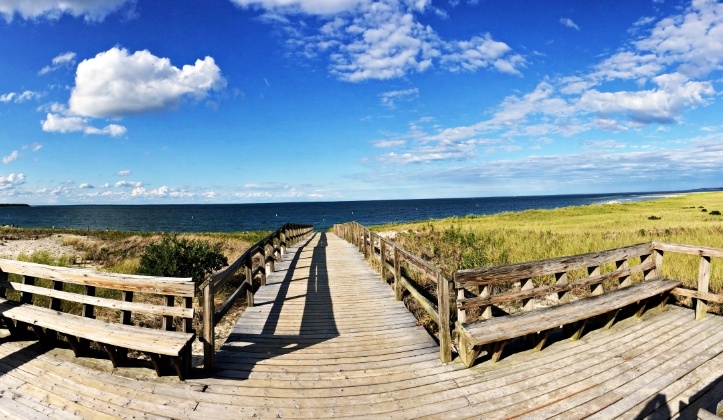 We're officially approaching the end of summer. Let that sink in for a second: summer is almost over. Almost being the key word here; fortunately, we don't have to say goodbye to our sunniest season quite yet. In a few months we'll all be missing sandals, long days, and the smell of sunscreen, but right now we've still got it all at our fingertips. Here are 5 ideas to help you banish your FOMO and make the most of summer (or what's left of it anyway).
1. Take Advantage of Free Summer Programming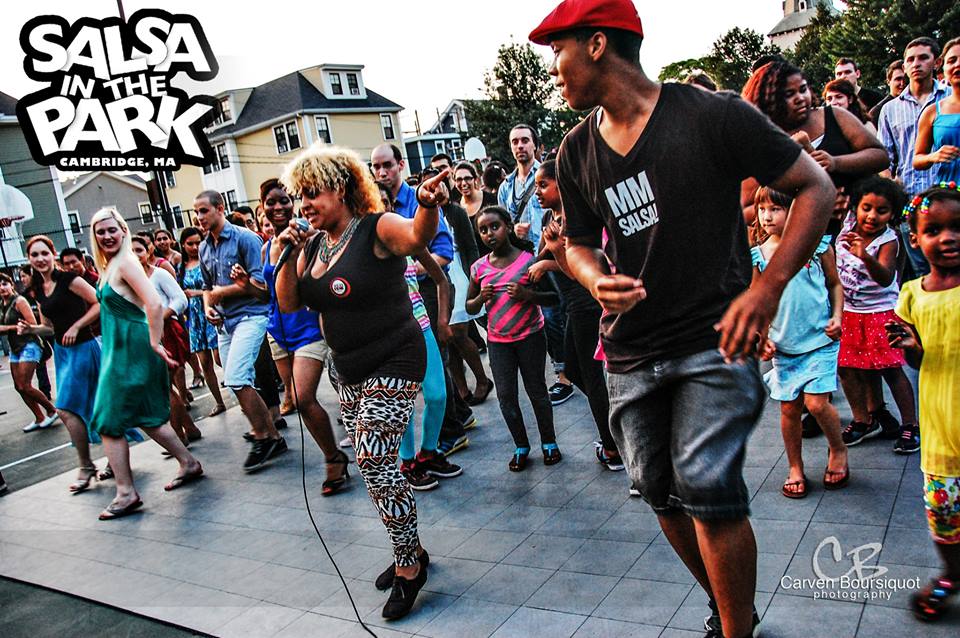 From outdoor movie screenings to salsa lessons in the park, Boston and Cambridge are full of free fun events that evaporate as soon as fall hits. Check out Salsa in the Park, Cambridge Arts Council's Summer in the City event series, and the schedules at the Lawn on D and the Hatch Shell. Workbar members The Boston Calendar and Roundtown are great resources for finding cool free stuff to do tailored to your interests, as well as Fit for Free Boston, which lists free fitness opportunities in the city. You can also head over to Workbar Cambridge on Tuesday September 1 for a free comedy show with ImprovBoston!
2. Go to the Beach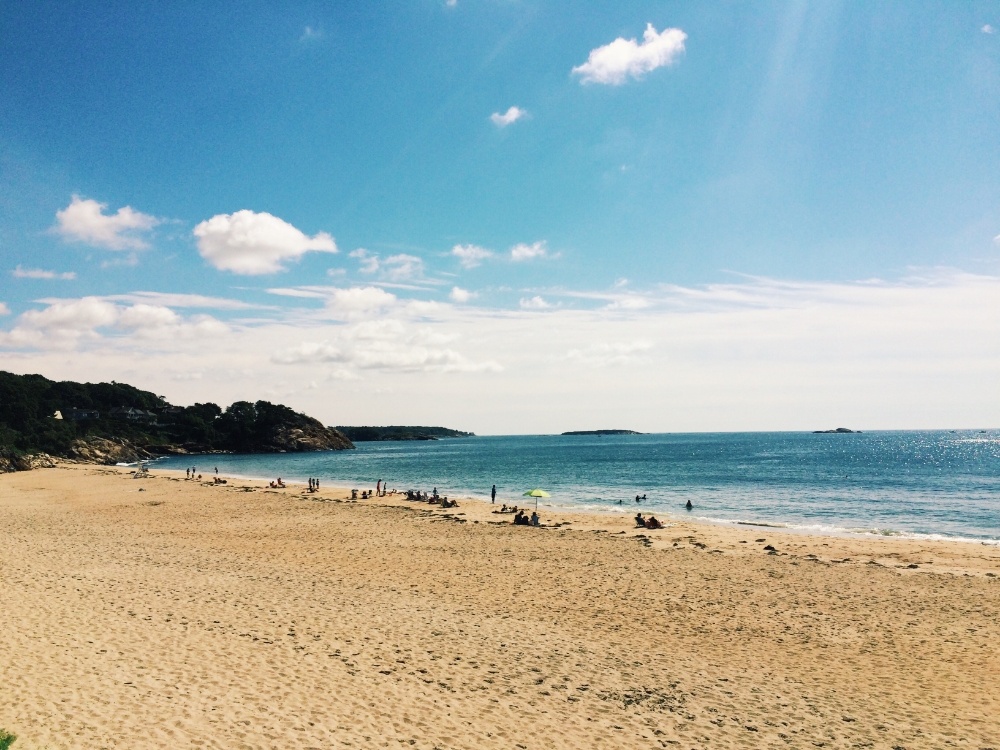 The beginning of every summer is full of plans to visit the beach on a weekly basis. Flash forward two months later and you realize you've only gone once, maybe twice, and your golden brown tan is fading fast. Quick! Pick a beach, any beach, and run toward it as fast as you can before pumpkin spice latte season hits. For my fellow carless cronies looking to branch out from Carson Beach, there's a shuttle from North Station to Crane Beach in Ipswich; Revere Beach is right on the Blue Line; and Manchester By the Sea's Singing Beach is walking distance from the commuter rail. Those who prefer fresh water can check out Walden Pond off the Minuteman Bikeway, or Turtle Pond, part of the 475 acre Stony Brook Reservation that runs through West Roxbury and Hyde Park.
3. Go Hiking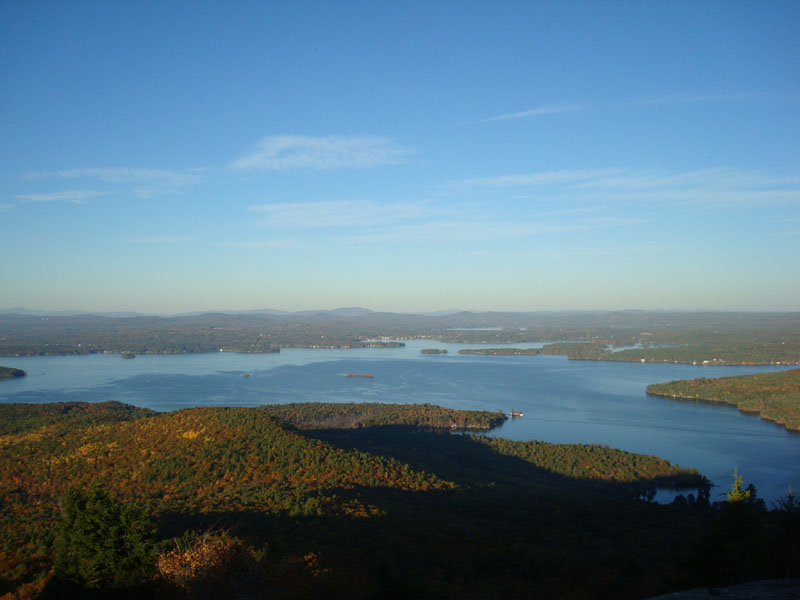 Trust me, by January you'll be sick of your indoor workouts and reminiscing about runs accompanied by the sounds of the city, instead of the treadmill's mechanical whirring. Fortunately, you don't need to go far to find great hiking around these parts. Within an hour of Boston you'll find Middlesex Fells Reservation and Blue Hills Reservation, both beloved staples of city hiking enthusiasts. Just a little farther on, about a 90 minute drive away, is Mt. Major, a 1,785 foot peak in New Hampshire that boasts gorgeous views of Lake Winnipesaukee.
4. Plan a Picnic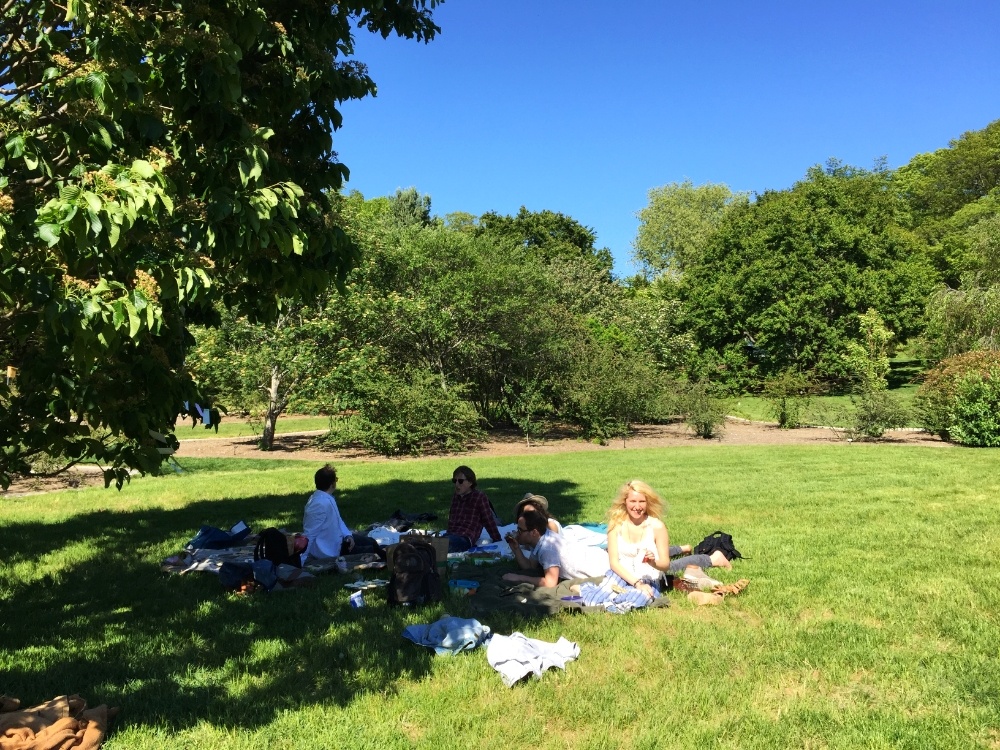 Whether you grab a couple of friends to spend an impromptu afternoon in a park, or commit to a garden soiree, there is no better way to take advantage of the remaining sunshine than a picnic. Pack up some of your favorite foods, a blanket, a book or a deck of cards, and some portable speakers for an instantly idyllic afternoon. Not sure where to go? Try the Arnold Arboretum in Jamaica Plain, Castle Island in South Boston, or anywhere along the reflecting pool at the Christian Science Center. Even if all you can manage is to eat your otherwise sad desk lunch outside on a patch of grass, it'll still be worth it (and still counts as a picnic).
5. Spend Quality Time Outside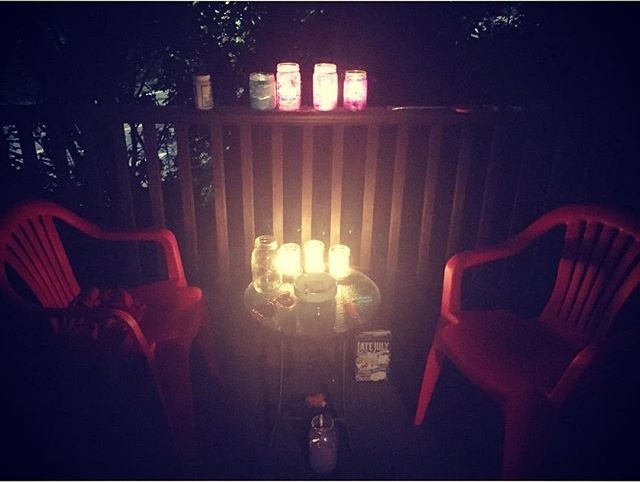 It's all too easy after a long day in an air conditioned office and a hellish commute home to bury yourself in the depths of your apartment and veg out to Netflix all evening. But you'll have ample time to do that (and nothing else) all through late fall and winter. Instead, opt for a walk through your neighborhood, or pick up a bottle or two of rosè on your way home, text a couple of friends, and spend your evening sitting on your stoop, porch, or balcony enjoying the people watching and the refreshing drop in temperature. When you feel cooped up and isolated 4 or 5 months from now, you'll look back on these evenings fondly.
Let us know how you're celebrating the remainder of summer on Facebook, Twitter, and Instagram for a chance to be featured in our newsletter! Just share your favorite summer photos on social media and use the hashtag #summerFOMO
About the Author: Ann Holland is a Space & Community Manager at Workbar Cambridge. You may also address her as Potroast. Catch her on Instagram and Twitter under the handle @SamuelEnderby
About Workbar:
Workbar operates coworking locations throughout greater Boston (Boston Back Bay, Boston South Station, Burlington, Cambridge, Arlington, Brighton, Danvers, Norwood, Salem) and several other partner locations throughout the state. Want to keep up with the world of Workbar? Subscribe to our mailing list for the most up-to-date information about our upcoming events and community news. You can also follow us on Instagram, Facebook, LinkedIn and Twitter.