Every Mural Tells a Story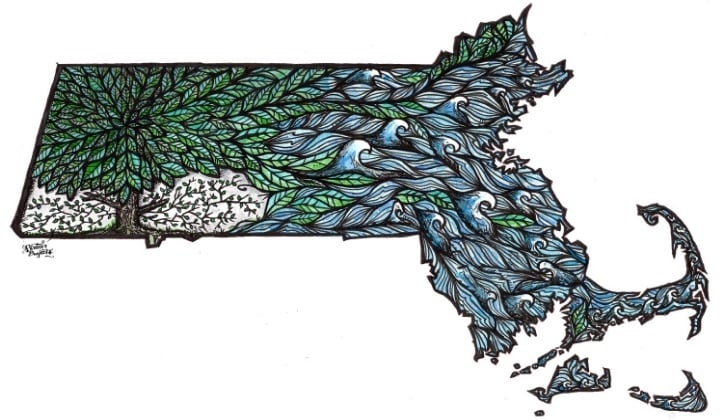 Ever since the first cave paintings of handprints and hunts, the art on our walls has been a window to our selves. In this two-part installment, see how the stories behind two new Workbar murals reflect the collaboration at the root of coworking itself, and offer a candid look at the creative process.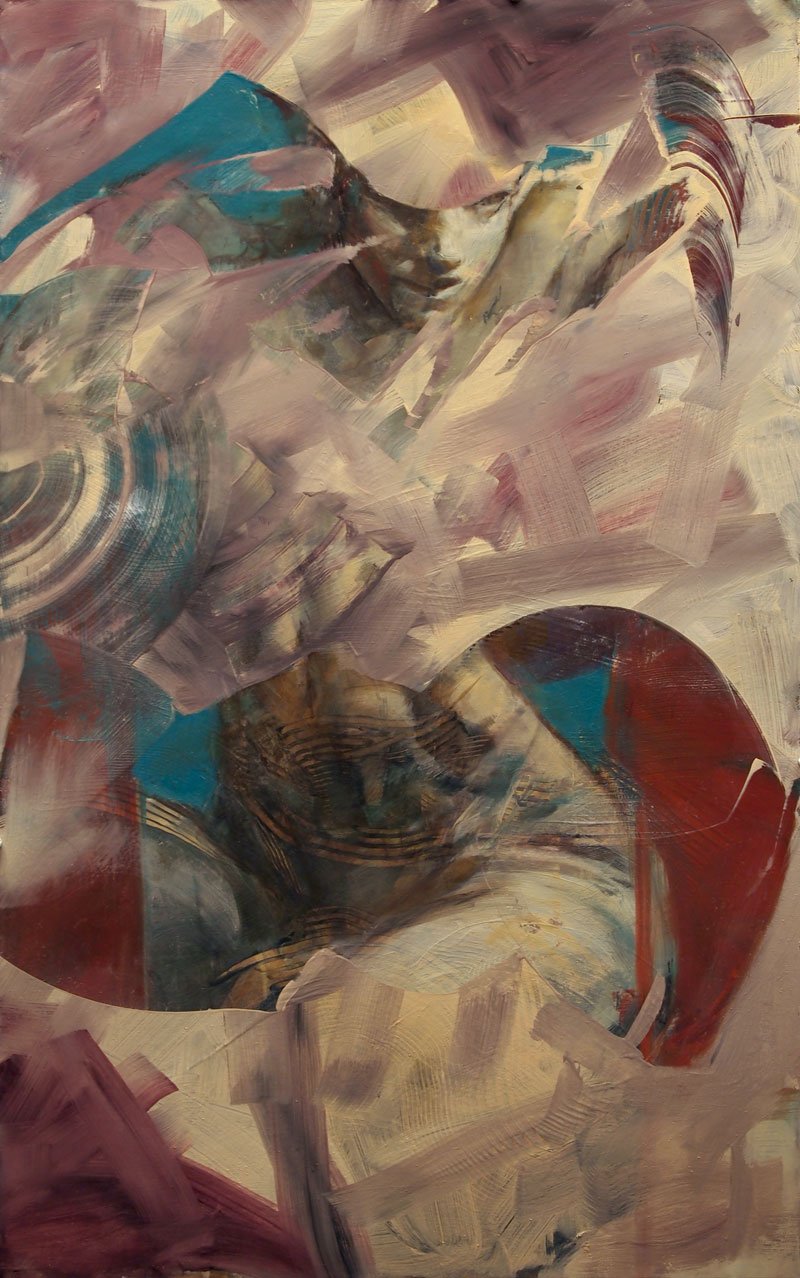 He is a prodigious talent, in galleries around the world (and with clients like Neil Gaiman, Stephen King and George R.R. Martin), so an interview about Rick Berry's creative process winds into the fields of consciousness, science, and philosophy. Divided into seven chapters, the video from Rick Berry's impressive studio next to Workbar Arlington is at once grounded and out there, a heady discourse on the nature of the mural project.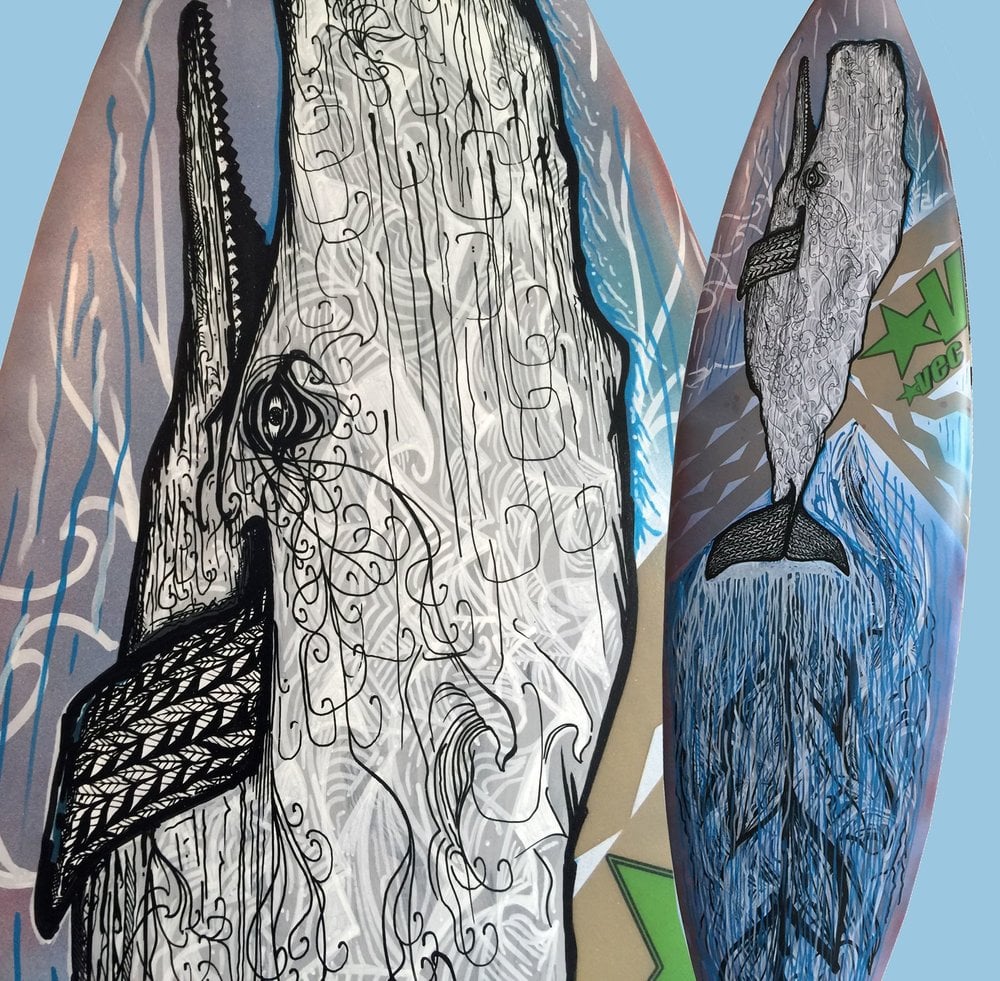 Even further out there, in the New Bedford coworking space "Groundwork!," Timothy Ellis Cole takes a different approach. His interview and photos reveal an artist weaving the elements of Earth and Sea into a stylized reflection of the world around him.
---
Part 1- Rick Berry's mural for Workbar Arlington
From the sanctum of his studio, Rick Berry spoke about the mural he's painting for his new neighbor, Workbar Arlington. [Also the same source of the buzzsaw construction noise you might hear in the youtube videos.]
1. Rick explains how he used the feedback loop of his own guided doodling to conceive the mural and connect the mill's history to its future.
[youtube http://www.youtube.com/watch?v=Z-CNfcSK3W4]
2. He designed this mural with the Workbar members in mind. "This is a place where people come to have big ideas and work on them. I'd like to free it up a little bit, and also push it a little bit."
[youtube http://www.youtube.com/watch?v=4rP4iEhJkbs]
3. "A lot of art in public spaces is meant to pacify. It's Muzak-y." Not so this mural, which has "an almost tattoo-like mural effect that you might see in more sophisticated graffiti. It's got that frontier sense of 'Pow!'"
[youtube http://www.youtube.com/watch?v=CgSHXtAdTPg]
4. The first half of Rick Berry's discussion of technology digs into his work on the first ever digital book cover for William Gibson's Neuromancer.
[youtube http://www.youtube.com/watch?v=A9OBj5_nULA]
5. The second half explains the technology and techniques of the new mural, its medium, and a unique visual effect.
[youtube http://www.youtube.com/watch?v=cLTBiu3PZRQ]
6. The artist discusses oil paint and digital design, as well as "The Joy of Abandoned Plans."
[youtube http://www.youtube.com/watch?v=7054qOCMtnM]
7. Invoking his favorite James Clerk Maxwell quote, he acknowledged the shared mystical source of creativity among artists and scientists: "What is done by what I call myself is, I feel, done by something greater than myself in me."
[youtube http://www.youtube.com/watch?v=e0NsOs0TrVc]
---
Part 2- Timothy Ellis Cole paints Groundwork! New Bedford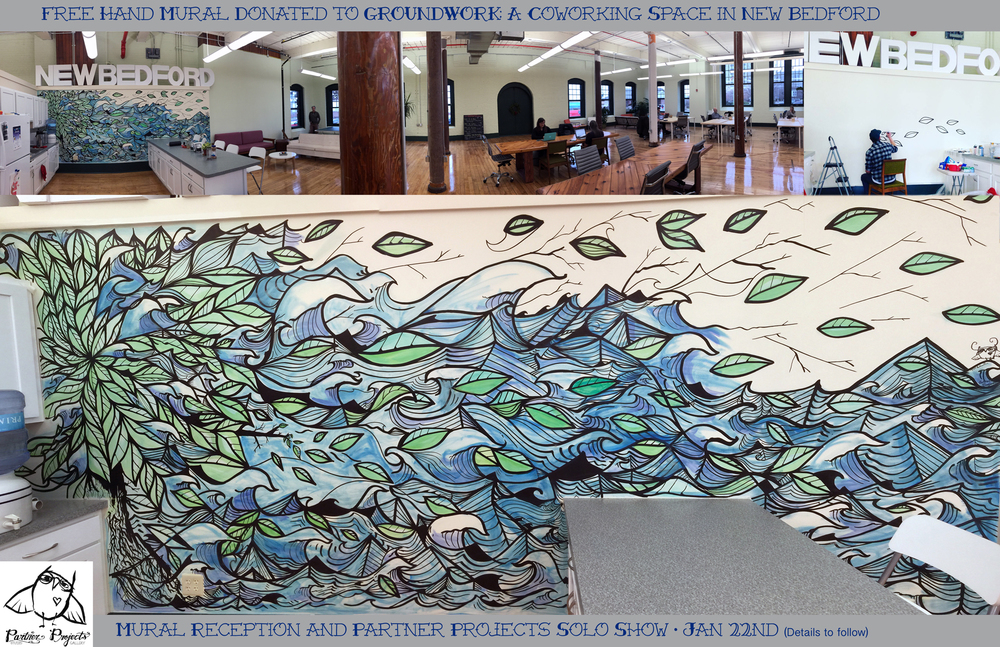 - Timothy Ellis Cole was kind enough to keep us abreast of his process through photos and the interview below:
How did the collaboration with Groundwork! begin?
The collaboration with Groundwork began in a conversation I had with Dena and Sarah (Groundwork! cofounders) at an Entrepreneurship for All Pitch Contest at the Zeiterion Theater in October. We had been on each others' radar through social media and had a number of friends in common since they grew up on the Cape with my wife, Jennie. We were just talking about their new space and I asked if I could contribute a mural. I'm trying to focus on larger work and it seemed a nice way to take in a bigger project and in doing so, get involved with Groundwork! and E for All. Being a parent, I don't opt to go out a ton and this seemed like a practical way to get myself out of the studio to meet more like-minded folks and use Groundwork! for its purpose of pooling our efforts and resources to mutual benefit.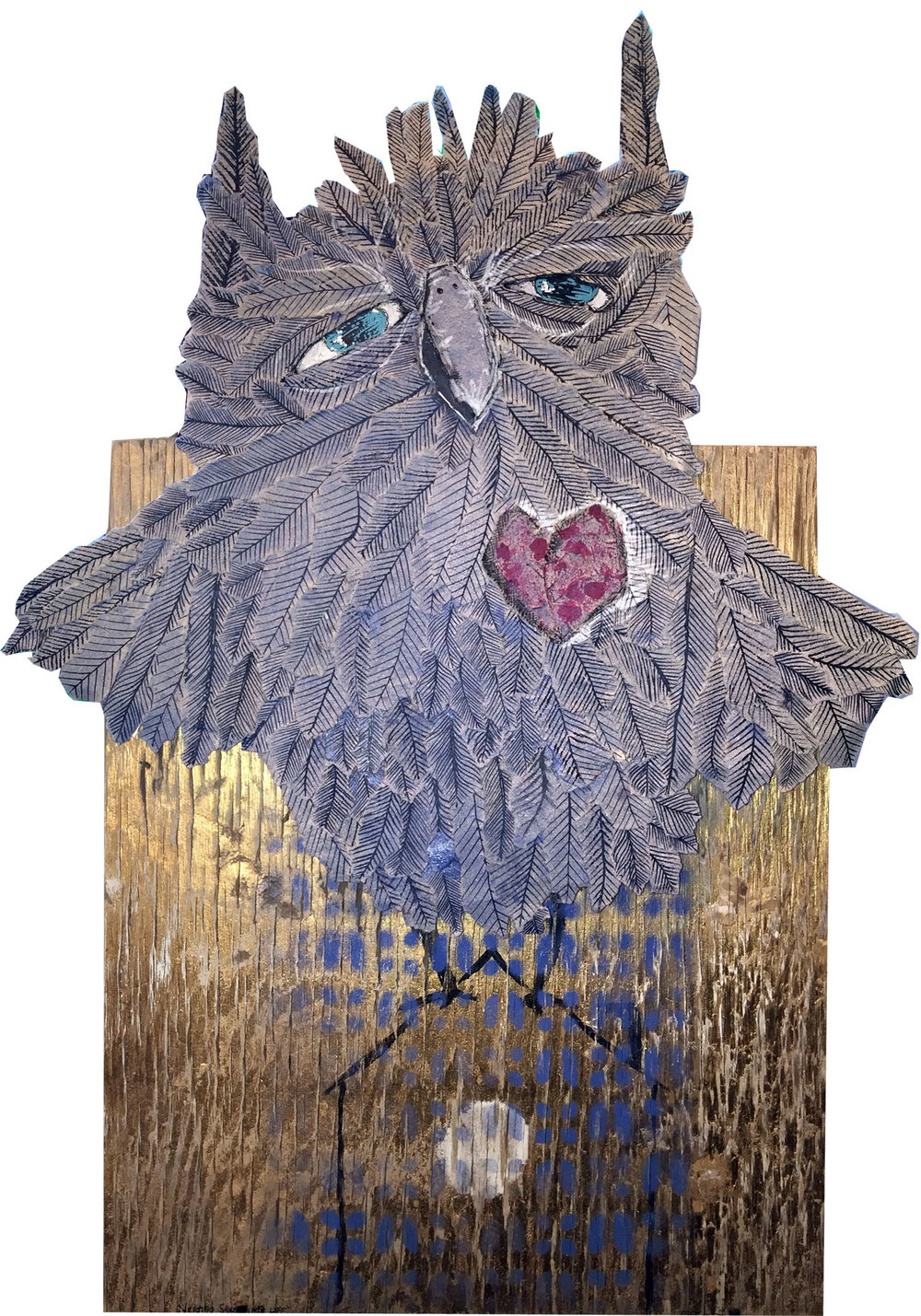 What was your inspiration for this mural?
My inspiration for the mural was based on a mixed-media painting I started two summers ago. The old door that served as the painting panel wound up being a makeshift workbench. I took the illustrative concept and applied it to illustrations, but this mural idea seemed fitting to finally apply it to a bigger piece. I threw other concepts around for a bit, but kept coming back to this since it felt really relevant to Groundwork and it even looked similar to their lovely logo.
Did you approach this art piece with its intended audience (ie. coworkers) in mind?
The audience was absolutely in mind, even though the concept carried over from an unfinished painting. The mural's themes are a lot about interdependence and interconnectivity. It's illustrated through natural imagery of organic growth with the assistance of continuum like the water cycle, weather patterns and the like. I believe Groundwork! and similar coworking spaces embrace this interconnectivity and apply it to a would-be harsh business world. If we decide to pool our efforts, share resources, and generally engage with our peers, then we are able to grow what we are doing to compliment the work of our peers. We are stronger individually and collectively with the help, participation and inspiration of our community.
As an artist and a businessman yourself, what appeal / obstacles does coworking have for artists?
Time management can be an obstacle with sharing space if you are easily distracted like I can be. These aren't negative distractions though. While working on the mural, any interactions with others were really positive and are already leading to exciting new opportunities. Basically, this seems a pretty good obstacle. The appeal of sharing space is infinite: inspiration, affordability, networking opportunity, peer critique, motivating factors of being around dynamic people, validation, support, etc. the list could go on and on.
Your art has very strong themes of nature. How important is that in a modern, techy coworking office?
I think it is pretty important in a modern, techy coworking office simply because it can serve as a reminder of our connection to each other as an analogy to the natural elements depicted in the mural. Hopefully, it can give folks a calming break from thinking of work for just the time they walk towards it, get tea or coffee and walk back to their work.
---
More than a compelling perk, the art of the Workbar Network has always been a subtly inspirational detail. The new murals in Arlington and New Bedford are like windows inward and the view's amazing.
About the Author: Dave Gentry is a fan of progress and recess. He believes in old English, new fortune cookies and he answers to #davertido.
About Workbar:
Workbar operates coworking locations throughout greater Boston (Boston Back Bay, Boston South Station, Burlington, Cambridge, Arlington, Brighton, Danvers, Norwood, Salem) and several other partner locations throughout the state. Want to keep up with the world of Workbar? Subscribe to our mailing list for the most up-to-date information about our upcoming events and community news. You can also follow us on Instagram, Facebook, LinkedIn and Twitter.