Everyday Computer Security (For Everyday Computer People)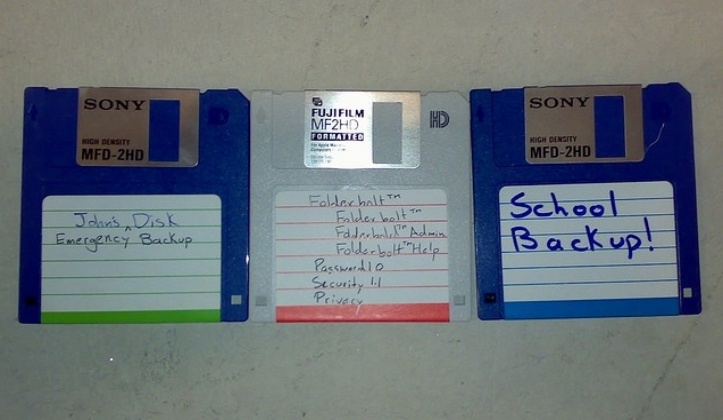 In part 2 of our series, we will discuss backup as a security method. Let's start with defining backup in easy terms. A file that is "backed up" is one that you can access from more than one location. For example, if it exists on your computer and also on a removable hard drive, that's a backup. If you have simply moved a file from your computer to a removable hard drive, then that is technically an archive and not a backup. Having it in more than one physical location allows you to get a copy after a disaster occurs. If it's just an archive, you're lost if that archive is lost.
So why is backup considered a security method? Some methods to hack into your system involve encrypting your files and holding them hostage – it may even infect a connected backup system (like a removable hard drive if you leave it plugged in). A good backup process can assist in preventing you from having to pay the hostage fees if you happen to get bit. Right before someone was a new client of ours, they were hit by a software like this (which was their catalyst for a support company change). They rarely swapped the USB hard drive they were backing the server up to, so the best backup they had available was from 4 months ago (they didn't have a valid online backup). Think about that: 4 months of data gone. The ransom at the time was $1,000. They opted to beef up security and backup instead and take the data loss, investing the money into a more secure tomorrow.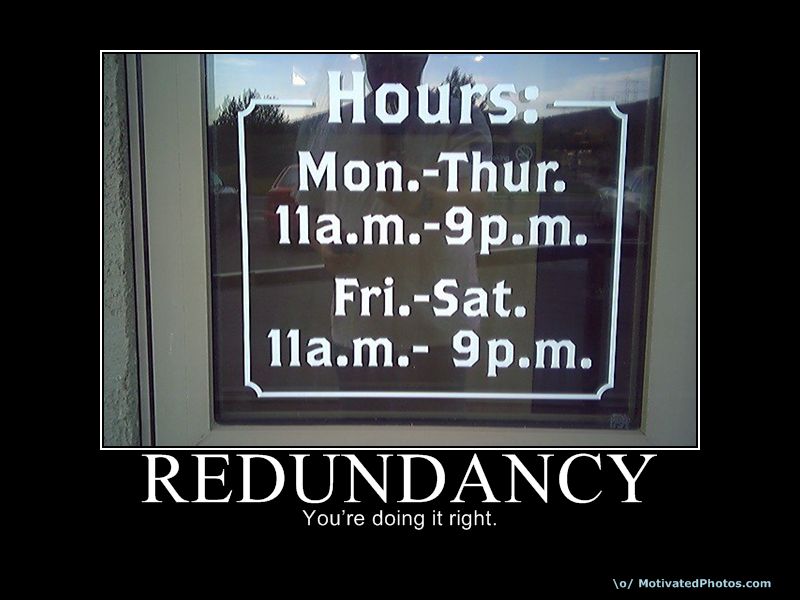 So we've established that a minimum acceptable backup is to have your important files in two locations. At Nutmeg, we prefer three. At our office, we implement the first copy on the computer or server where the file is generally accessed from (like your My Documents folder or a server shared folder). We create the second on some alternate or removable storage. This could be a separate network drive or a removable hard drive, the copies are managed by Windows Backup. My third copy of a file is "online". In this instance, we use "online" as a way to describe the transport of the file, I use the Internet to get it there. Nutmeg uses and resells Mozy Pro for that purpose, though you can also use family members if you trust them with your personal files and find a decent software to help facilitate the backup.
One thing to note, and why I believe three locations is the best option for backup, is that sometimes you also hear stories about how terrible retrieval of data can be. Sometimes the data you expect to be there is broken or lost. You should definitely test your backups, but having more than one method/location will also help. Here are some ideas you can use for backup:
Mozy – they offer some free space for home users, we resell Mozy Pro for more space and features and a 90-day file history guarantee on deleted/changed files – plus we monitor the reports to keep you informed if something goes awry with your backup.
Time machine – okay, but is vulnerable to attack when still connected to the Mac.
Windows backup – okay, but is also vulnerable to attack when connected to the Windows PC. You should also lookup "Previous Versions", it has to be configured for Windows 7, but is already on for Windows 8 and 10.
Dropbox – give it a try, but potentially vulnerable on free accounts as they don't guarantee a 90 day storage policy for changed/deleted files.
Crash plan – this is an interesting solution. They sell online storage space, but you can also team up with people you trust to offer storage space to each other for their encrypted backups, saving you $$ by just using some of that 800GB free on your sister's hard drive. Or do both.
If you enjoyed this article, be sure to read the article that kicked things off, Everyday Computer Security for Everyday Computer People - Part 1. In part 1, I wrote of endpoint protection and updates, two of the biggest parts of security you can engage in for today.
About the author: Chris Shipley is the President of Nutmeg Consulting LLC and Information Technology and Services Consultant based in Hartford CT. If you want to find out more about how we protect ourselves and our clients, please feel free to contact us and see how we can help protect you as an individual as well as your company.
Top Photo: flickr user jm3 licensed under CC BY 2.0.
This post was originally posted on the blog of the author's company, Nutmeg Consulting.
About Workbar:
Workbar operates coworking locations throughout greater Boston (Boston Back Bay, Boston South Station, Burlington, Cambridge, Arlington, Brighton, Danvers, Norwood, Salem) and several other partner locations throughout the state. Want to keep up with the world of Workbar? Subscribe to our mailing list for the most up-to-date information about our upcoming events and community news. You can also follow us on Instagram, Facebook, LinkedIn and Twitter.