Keeping an Eye on Your Kinders With Kaymbu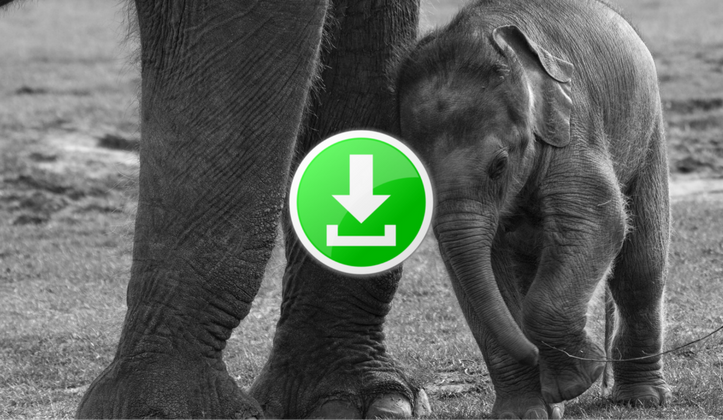 Between his bawling drop-off and a tearful pick-up, I suspected that my son was miserable during his first days of school... until I saw the images his teachers sent me using a platform called Kaymbu. This new technology is helping teachers "document digitally and engage instantly" with parents, and is changing parent-teacher communication by opening an honest (and secure) window on the missed moments of their children's lives.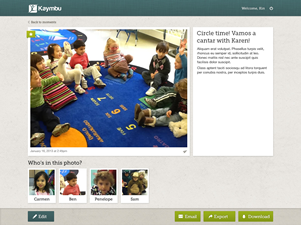 Much of the app and iPad system was made while Kaymbu founder/CEO Kin Lo was a member of Workbar Cambridge, but the idea for it was born while he pursued his MBA at MIT's Sloan business school. It pained him to know that he was missing out on precious moments of his daughter's early development. Her preschool did make efforts to text, email, and use Facebook groups, but there were drawbacks. Class time spent uploading photos was time disengaged from the children, and the "social" aspect of social media platforms raised concerns with him as a wary parent. He realized the glaring need for an easy, secure way for teachers to take photos and upload them, so with a clutch of iPads and enough brains to improvise on the fly, Lo devised a way for his daughter's teachers to pilot a unique kind of teacher/parent interface.
"Photo-documenting is already a big part of the practice and pedagogy in early childhood education," he explains. "So we do everything within the iPad, where it's efficient and integrated into most programs they are already doing on their digital camera or personal phone. But instead of taking ten steps to get the photo where it's supposed to be, we cut that time and effort." With more time to devote to instruction and not documentation, Lo discovered how quickly his product found fans among educators.
Uncoupling the process from the ruts of social media would prove to be one of Kaymbu's biggest technical hurdles, and also a huge selling point. "We take all the best things of Facebook, Twitter, Pinterest and Instagram, and wrap them into a secure platform for the school. Our back end stuff is intentionally not connected to social media, so it's a private environment." When asked about any resistance to adopting a new channel of communication, Lo's response highlighted the adaptability of the increasingly digital-native teachers. "Most teachers are young, and they dig it. Adoption is really good, and it was our challenge as company with product strategy to make it so easy to use, so intuitive, they can jump right in. It's what we aspire to."
Based on data from teachers and parents, Kaymbu is already a huge success. With over 3,000 schools in 43 states sending over a million messages every month, it is clear that Kaymbu is still taking off. "One concern," Lo confides, "was that it would be a novelty, put off to the side. We are seeing the opposite- the longer schools use it, they use it more. As the system gets more integrated the slope is positive, which speaks to the compounding effect of actively communicating."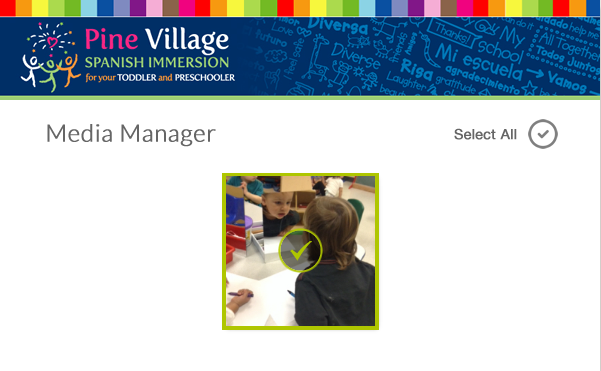 Another key performance indicator is the open rate of these messages. "Our messages are opened twice, on average." Compare this with an average open rate for primary and secondary school messages at less than 24%, and it becomes clear that Kaymbu is doing more than just informing parents about their children's well-being: parents are revisiting these moments.
When asked if the app could be used for disciplinary enforcement as well as positive feedback, he said that Kaymbu wasn't designed to be punitive. "We share best practices, but we don't dictate. We're purely an enabler. During the day there are times when the teacher is directly interacting with children, and other times when they step back in a supportive, observational mode. That's when we see them taking the time for photos. The kids are super comfortable with their teacher throughout the course of the year. Maybe in the beginning there would be some sampling bias, but we have millions of moments. It's very candid."
Lo says that the future of Kaymbu will hopefully loop in more public schools, enabling more efficient classroom management and communication between an even larger percentage of parents and teachers. "We are always looking thematically to strengthen relationships, to augment communication into a more elegant back and forth. We are like the Instagram of this photo-messaging genre- now we just have to leverage our strength and expertise."
Dave Gentry is a fan of progress and recess. He believes in Olde English, new fortune cookies, and he answers to #davertido.
About Workbar:
Workbar operates coworking locations throughout greater Boston (Boston Back Bay, Boston South Station, Burlington, Cambridge, Arlington, Brighton, Danvers, Norwood, Salem) and several other partner locations throughout the state. Want to keep up with the world of Workbar? Subscribe to our mailing list for the most up-to-date information about our upcoming events and community news. You can also follow us on Instagram, Facebook, LinkedIn and Twitter.