Launch Academy's Got Your Programmers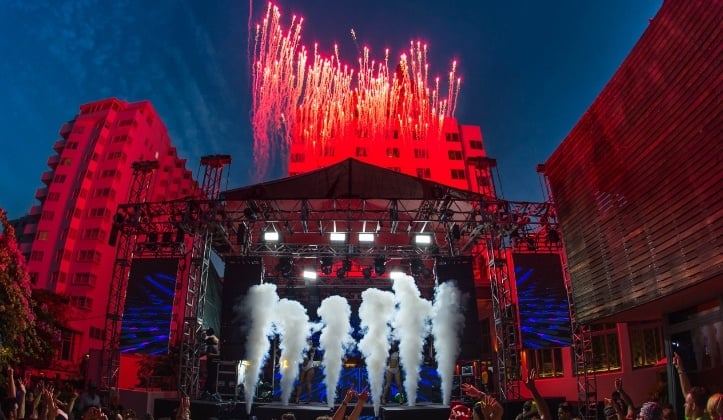 From power cords to personnel, when Workbar members need something, they can always ask a coworker. Based on the number of internal Business Group email queries, finding good programmers is a common challenge for startups, and a frequently crowd-sourced question. To figure out the best way to find programming talent, I looked toward fellow Workbar member Corinne Babel, Director of Talent for Boston's Launch Academy. Their ten-week immersive "bootcamp" unleashes four waves of programmers per year into the workforce, where they are quickly snatched up.
Career placement is woven into the design of Launch Academy, and is a bit of an art form for Babel. While the academy accepts some complete beginners, everyone must have a passion for technology and pass pre-work challenges. Additionally, she said, "There are different weed-out points along the way. Every week in the program we have systems checks. If they fail, they can't present on career day." This kind of intensity, she pointed out, pays off with some impressive stats. "The students who complete the course and do Career Day have a 96% placement rate."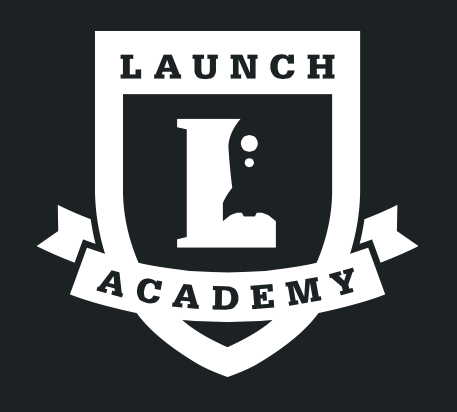 The road to this impressive connection with employers comes from Launch Academy's holistic path to developing the developer. Besides the requisite coding skills, the program builds the self-marketing and interviewing prowess critical to landing a job. "We offer two sets of mock interviews, we have whiteboarding practice, mock career day, career prep week, and alums give presentations and host prep nights."
Long before the "Launchers'" big debut in front of the academy's hiring partners, the career services side of Launch Academy grooms them. They craft a successful persona with translatable skills by reworking resumes, highlighting technical experience, and showcasing projects. By the time hiring companies finally come in, the developers are in familiar territory.
Beyond the network of hiring partners, Launch Academy boosts graduates' online presence. With so many companies looking towards LinkedIn, they offer office hours to beef up those profiles. Babel affirmed that LinkedIn was a good place to seek talent, but that Launch Academy's hiring portal was specifically geared towards matching talents and needs. "It's a register of companies and developers on the market. When new profiles are posted, companies get an email. These profiles are more in-depth than a resume, with a set of questions to gauge tech interest and how to apply it. They can really get a sense for their personality, links to their social media, and post up code samples to give employers a lot of info. The traditional resume is dying, so we've got all the aspects needed in order to get hired."
With 150 partners, most programmers get hired through the portal, but that still leaves some spillover into the job market. "We offer six months of post-grad support. We're serious about placement services, so if graduates aren't hired, we'll still have resources and skills to show them where to go, events to network, and even contract work to get started." Sites like AngelList provide a good online matching platform, but she acknowledged that going to events and networking was better, with physical spaces and human faces attracting the best companies and talent.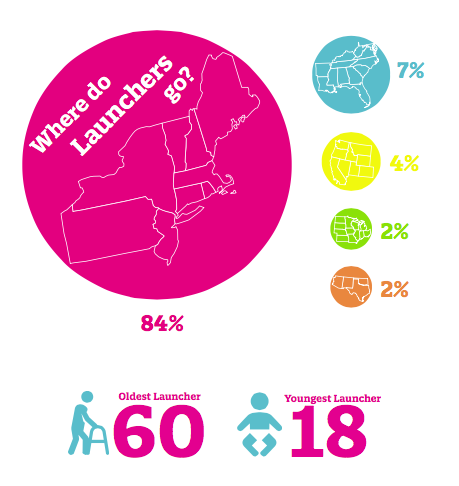 Like cutting in line for the next iPhone release, you can register now for the winter session's Career Day hiring spree, February 2nd and 3rd. With four graduations, or "cohorts," per year they've allowed two weeks' offseason per cycle for staff development and to work with partners and students to revamp curriculum. These "iterative lifecycles" of staff and professional development keep the academy truly agile.
One of Launch Academy's success stories, Babel noted, took the theme of "launching" to heart. Alumnus Chris Cerami led a project for NASA on the Mars Rover Photo interface, making 400,000 photos accessible for programmers, educators and "citizen scientists."
Despite the depth of technology in this town, finding good programmers in Boston can be a little tricky. The lesson from Launch Academy is that hiring vetted programmers for adaptability and passion can reap huge rewards.
About the Author:Dave Gentry is a fan of progress and recess. He believes in old English, new fortune cookies and he answers to #davertido.
About Workbar:
Workbar operates coworking locations throughout greater Boston (Boston Back Bay, Boston South Station, Burlington, Cambridge, Arlington, Brighton, Danvers, Norwood, Salem) and several other partner locations throughout the state. Want to keep up with the world of Workbar? Subscribe to our mailing list for the most up-to-date information about our upcoming events and community news. You can also follow us on Instagram, Facebook, LinkedIn and Twitter.