Remote Work: Data, Tips & Infographics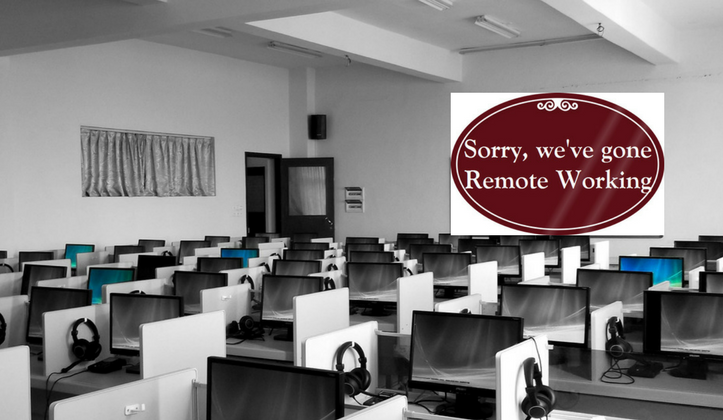 The topic of remote work has become intertwined with modern business. As technology shapes the future of work, employers should know how to support remote work and decide what's right for their team. Here are some tips and stats everyone should know.
Tips for supporting Flexible Work:

Have your entire team work remotely for a full week. That shared experience will help build empathy, and your in-office employees will be more mindful moving forward.

Make sure you use video conferencing in every meeting. Face-to-face connection strengthens relationships and helps you get a better read on the conversation.

When booking a meeting, always assume someone may be remote. Include a video dial-in for every invite so it's crystal clear that it's appropriate to join from anywhere.

Replace "drive-by" conversations with randomly timed hellos on Slack and other chat apps. Make an effort to connect with your remote team every day, the same way you'd say hello to someone near you in the office.

The best leaders lead by example. Work remotely yourself once in awhile to show that flexible work is a norm, not a rare privilege.

About the Author: Rebecca Corliss is the VP of Marketing for Owl Labs, a startup building an IoT video conferencing product. Owl Labs is hosting a virtual discussion in Workbar on August 15 at 3pm: leaders from Wayfair, MIT Sloan School of Management and Invisionapp will discuss and debate their preferred remote and flexible working strategies.
About Workbar:
Workbar operates coworking locations throughout greater Boston (Boston Back Bay, Boston South Station, Burlington, Cambridge, Arlington, Brighton, Danvers, Norwood, Salem) and several other partner locations throughout the state. Want to keep up with the world of Workbar? Subscribe to our mailing list for the most up-to-date information about our upcoming events and community news. You can also follow us on Instagram, Facebook, LinkedIn and Twitter.