Workbar at Staples UX Hackathon: Great Ideas Grand Openings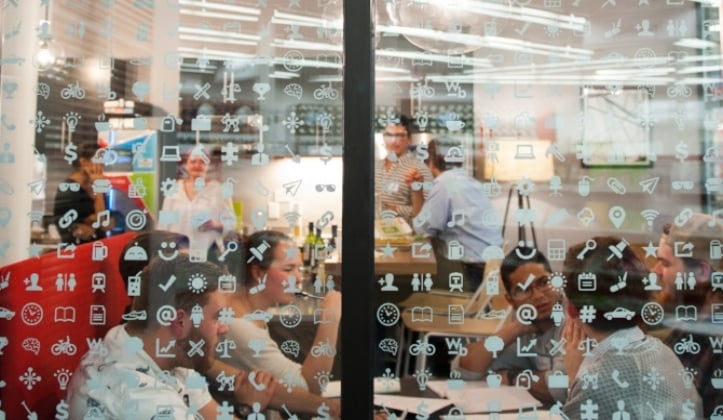 "What we're doing here is something new."
When Workbar CEO/ co-founder/ member Bill Jacobson began his introduction inside the new Workbar at Staples Brighton he could have been talking about any number of things. About the philosophy of the coworking space he founded, or about his collaboration with Staples to bring the frontier of coworking to the suburbs, or maybe even about the disappearing trays of Shawarma on the counter. Most immediately, though, he was referencing the Grand Opening UX Hackathon, a special kind of event orchestrated to redesign the traditional approach to a Grand Opening.
Instead of streamers and sheet cake, Workbar at Staples wanted its Grand Opening next month to reflect the originality and creativity of the community at its heart, so his team hatched the idea to host a Hackathon in the new space, to crowd source ideas for a new spin on the old tradition. They did.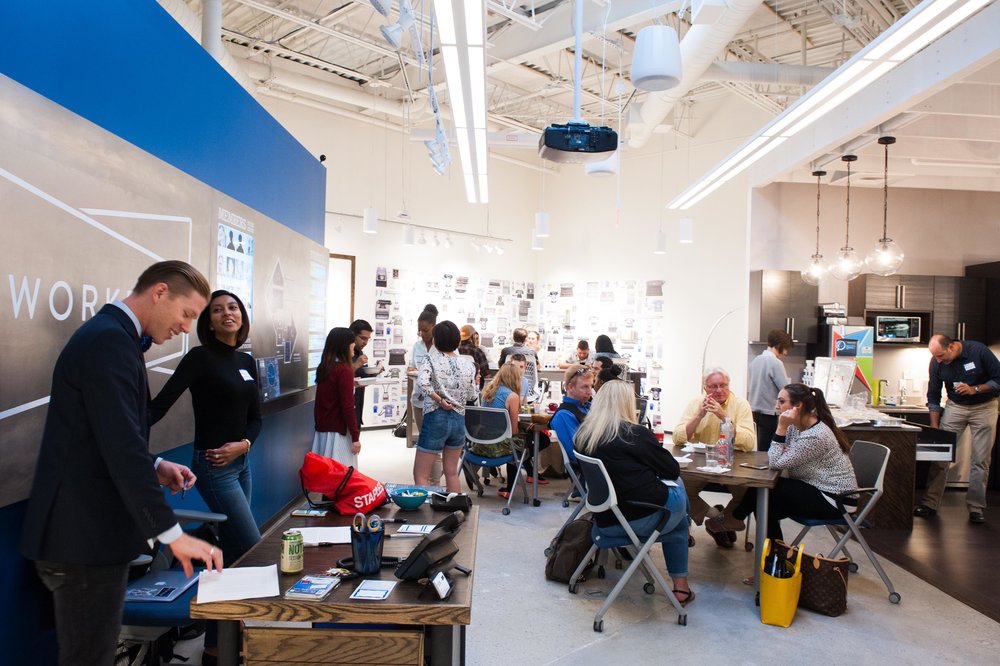 Eager throngs of thinkers munched and sipped while drew Wallace, Workbar's Director of Inbound Marketing, began his introduction. The problem, he noted, was that Grand Openings have become predictable and boring - a disservice to the intended audience. Since Workbar is neither stale nor boring, this would never do.
The solution, he offered, was to enlist the participation of the innovators and creators in the community to think of new ways to break ground, to turn a business' rite of passage into something meaningful. The winning idea would be lionized by implementation of their idea, by getting a month of free membership, and also a snazzy gift bag brimming with swag.
There would be only two rules: teams had about an hour to formulate the idea, and it had to cost less than two thousand dollars to execute.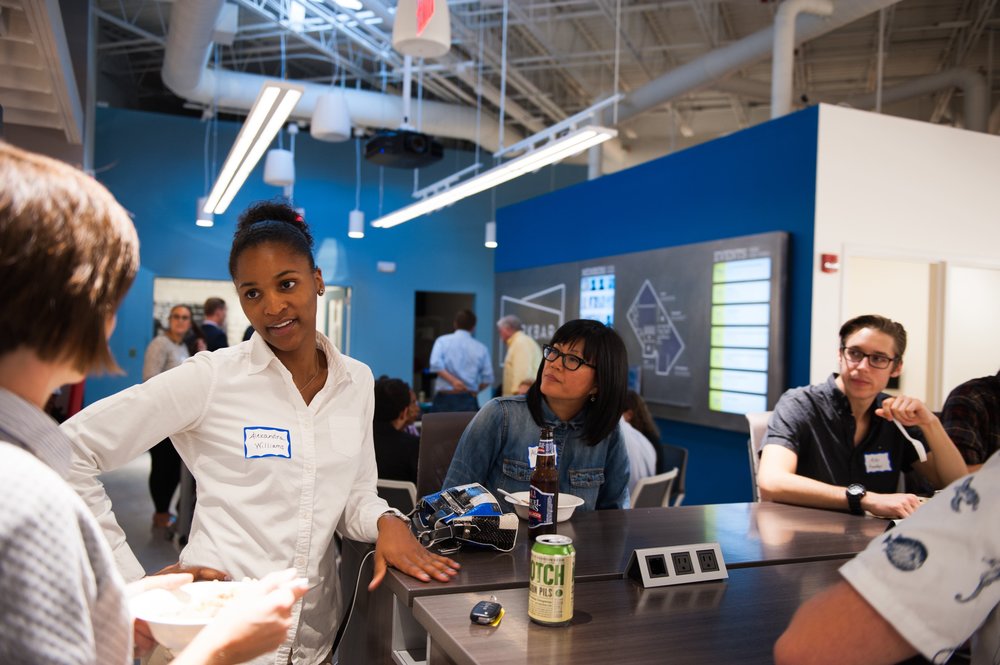 At least one person's fantasy of an interactive hologram of Michael Jackson withered under the reality of this last stipulation. Undaunted, at the start of the timer the teams scurried into the various nooks and creative workspaces in the new Workbar at Staples Brighton location, sequestered deep in thought until they emerged with plans in hand.
When they reconvened, they pitched their ideas to the panel of judges. For the next thirty minutes Scott Kirsner from the Boston Globe, Mitch Sinclair from Ideo, Stacy Helbig from Staples, and Bill Jacobson were regaled with some amazing "hacks" to make the Workbar at Staples Grand Opening appropriately unique.
Drops from the think tank which did not win:
Supermarket Sweep-type rallies down the aisles
Interactive panoramic views inside the different decked-out reservable rooms
QR Code scavenger hunts
Functional Hat making with Staples office supplies
Government or non-profit problem-solving "ideation" session
Webcams set up to stream in real time between conference rooms in the three locations with problem-solving activities designed for remote collaboration
Workbar member-led presentation pairing companies and ideas
The victorious team won with two different ideas that reflected the ethos of both Workbar and Staples, and also allowed for a kind of collaborative "test drive" in the new space. The first idea was a professional take on "Speed Dating" in which each person would wear huge Post-It notes to advertise the product or service they provide in one column, and their needs or wants in a second column. Successful "matches" would celebrate finding each other by taking a photo together (in one of the reservable rooms) and then getting down to the business of problem-solving: a very Workbar at Staples-y balance of functionality and whimsy.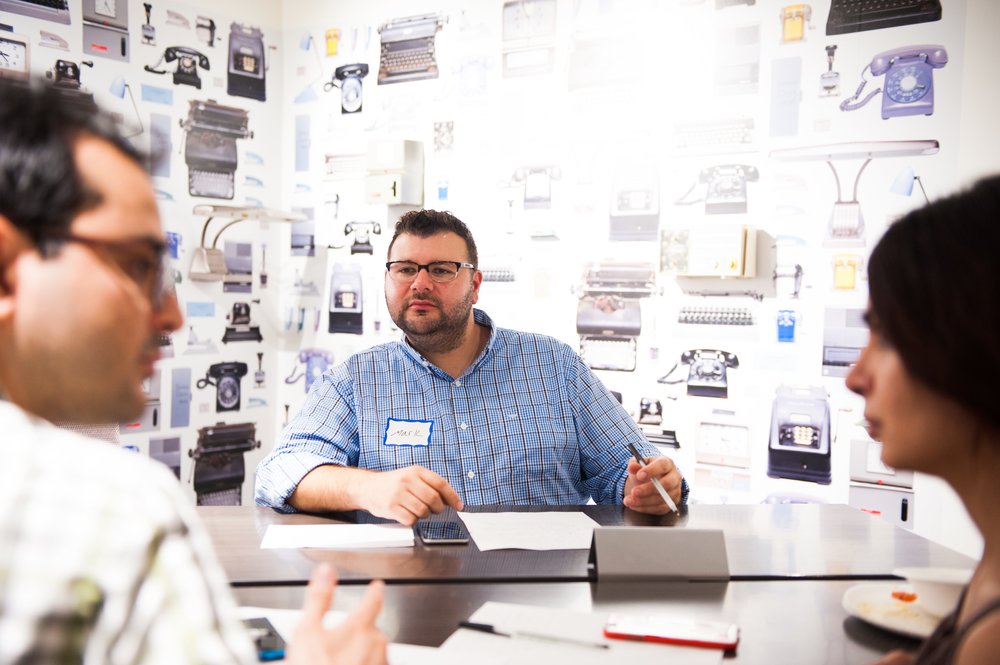 Their second idea promoted physical and intellectual movement within the space while problem-solving during an "Ideation Festival." To encourage discovery inside the new Workbar, creative prompts and real government or non-profit problems would be seeded on the large Ideapaint-covered walls (or on a whiteboard) of each room, and during the Grand Opening the attendees would be encouraged to participate in a kind of collaborative problem solving on the interactive surfaces. This would be both helpful and adventurous, allowing new people to experience a kind of coworking for themselves while having fun.
The Workbar at Staples grand Opening UX Hackathon set out to reboot the traditional idea of a grand opening, and in the sense that "hacking" is a clever and appropriate application of ingenuity, the teams did exactly that. Now if Workbar were personified, here's how it might approach you at the Grand Opening:
HAVE: ideas, space, community, amenities NEED: You.
---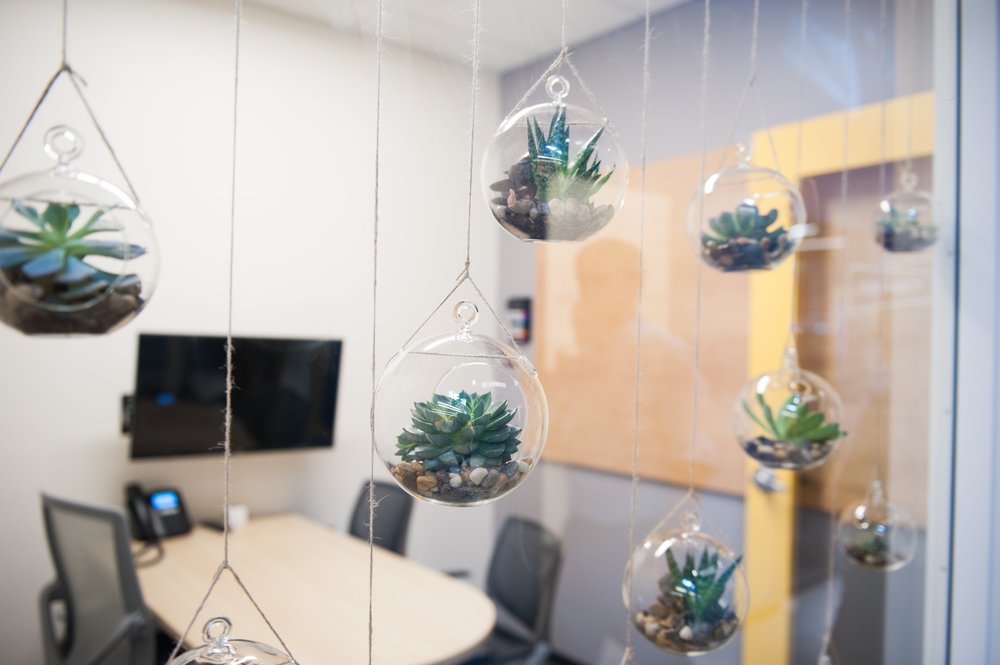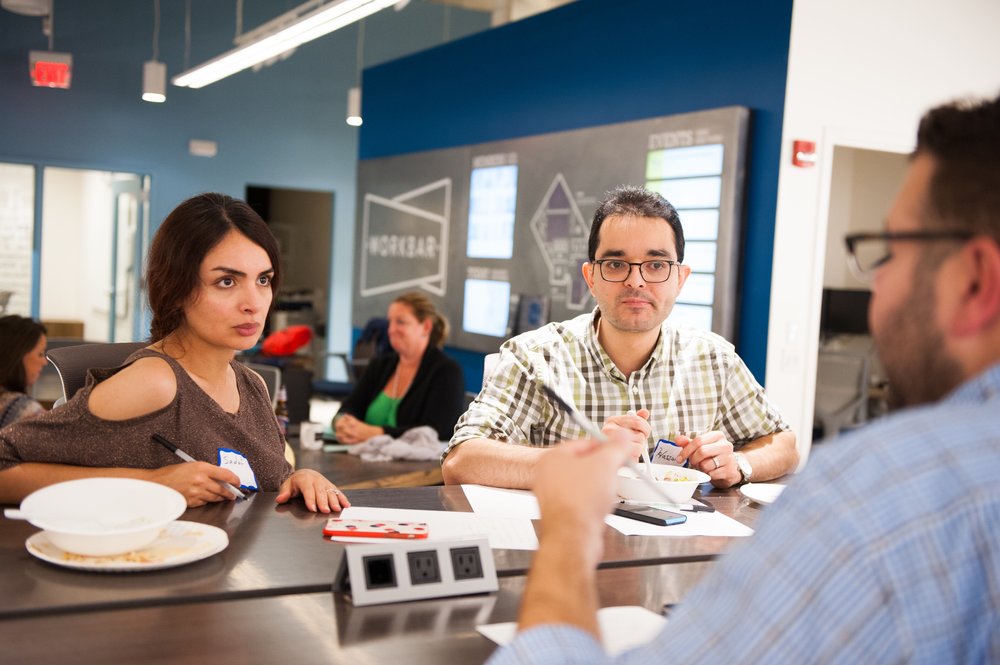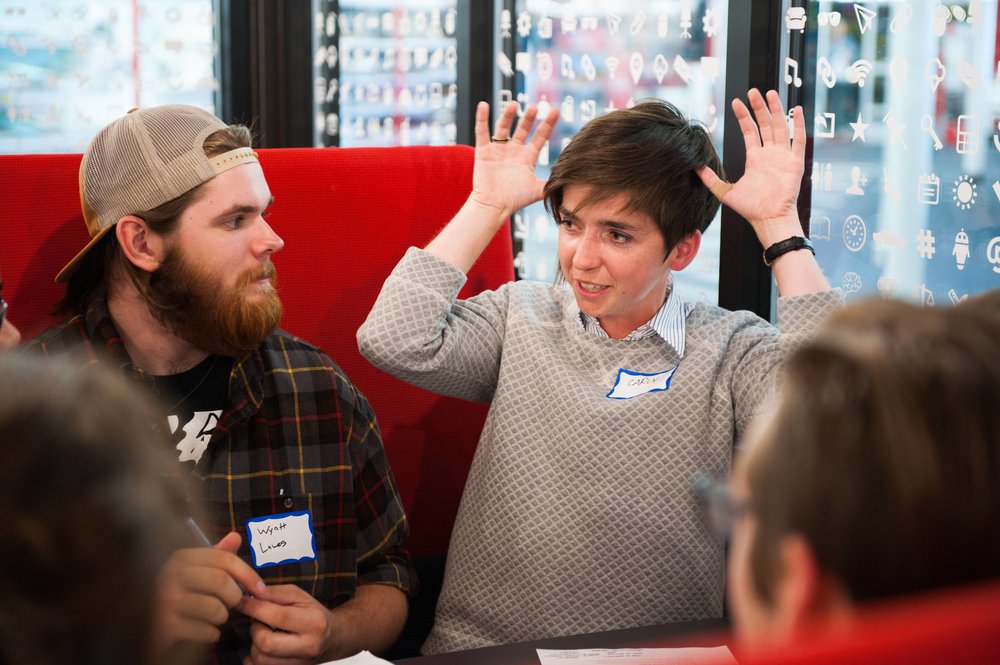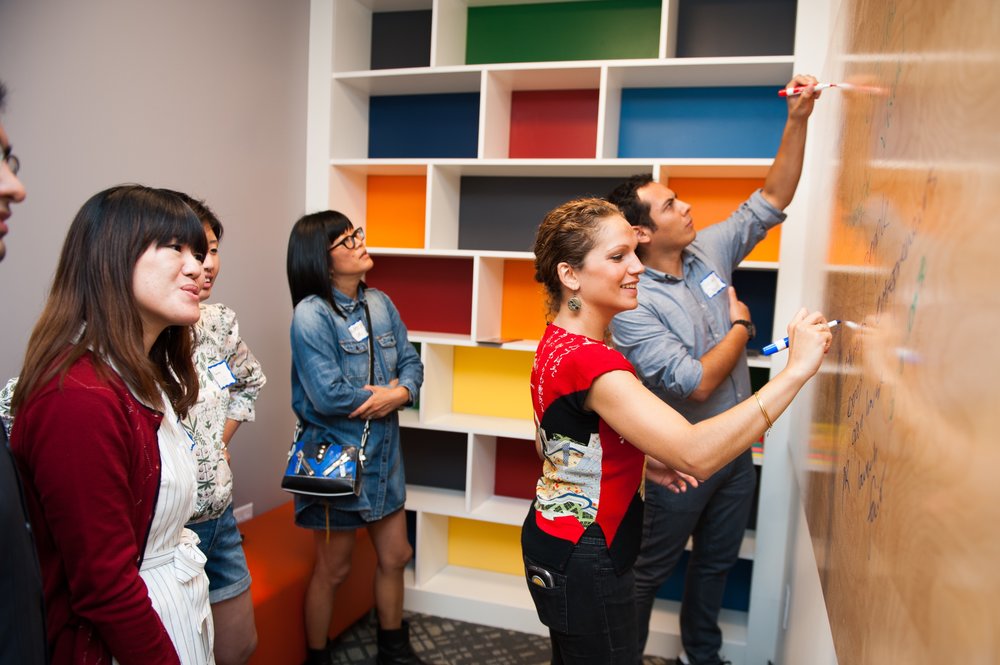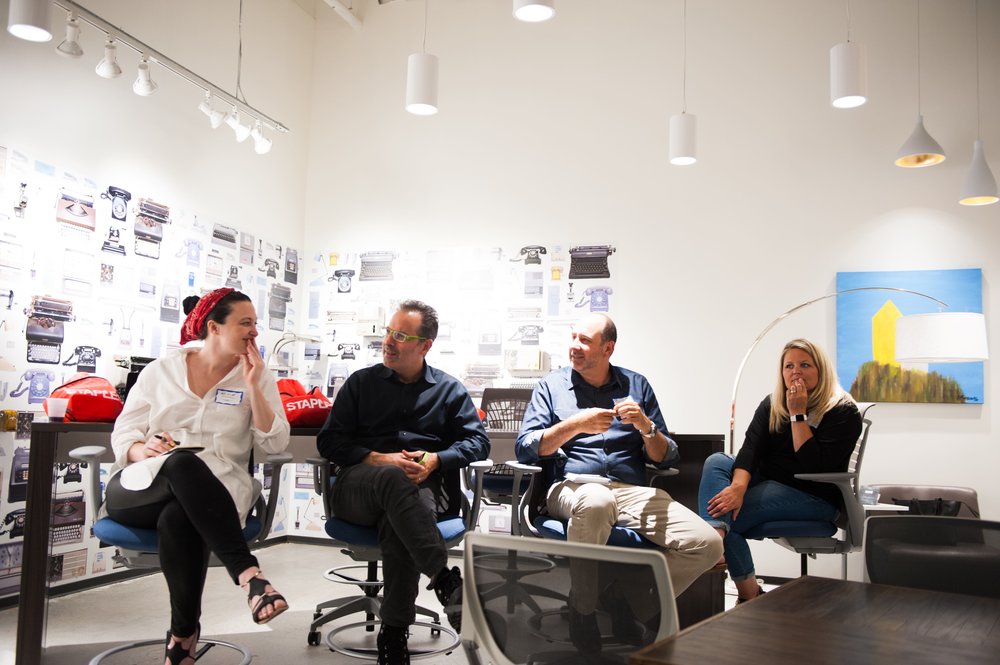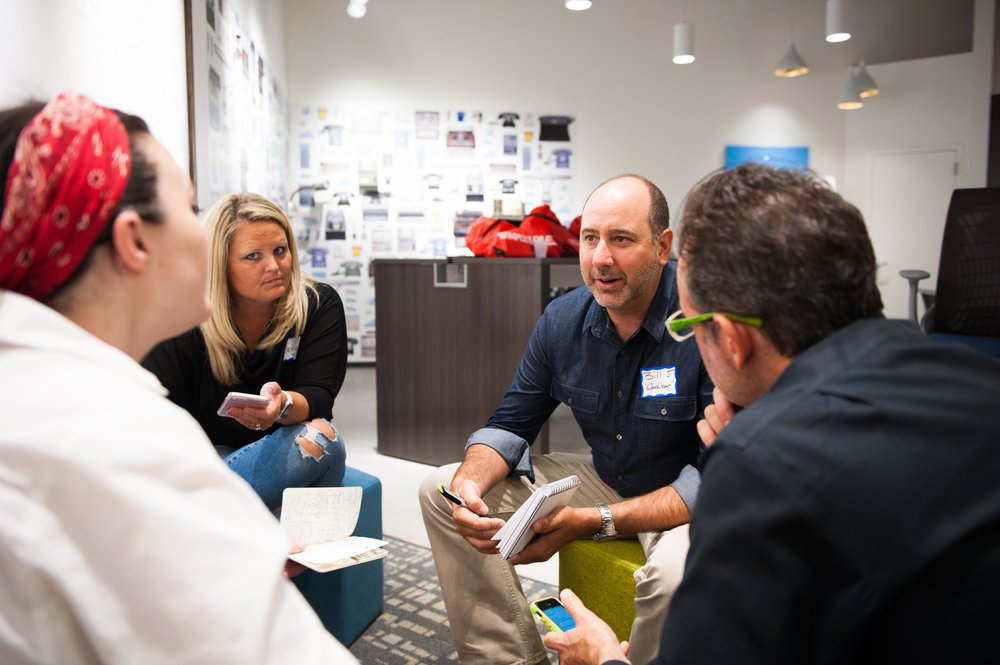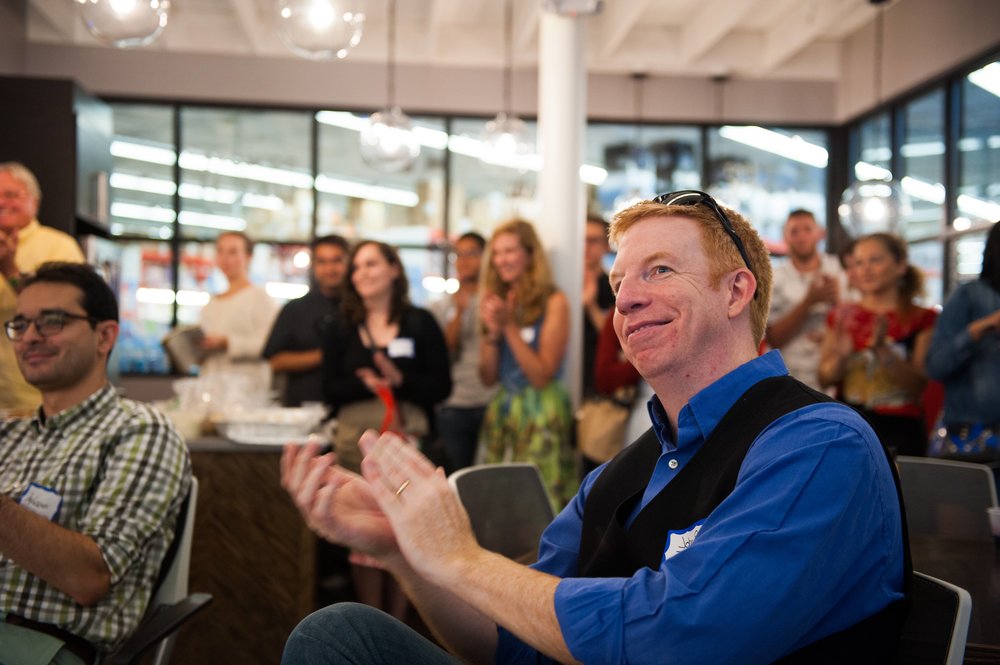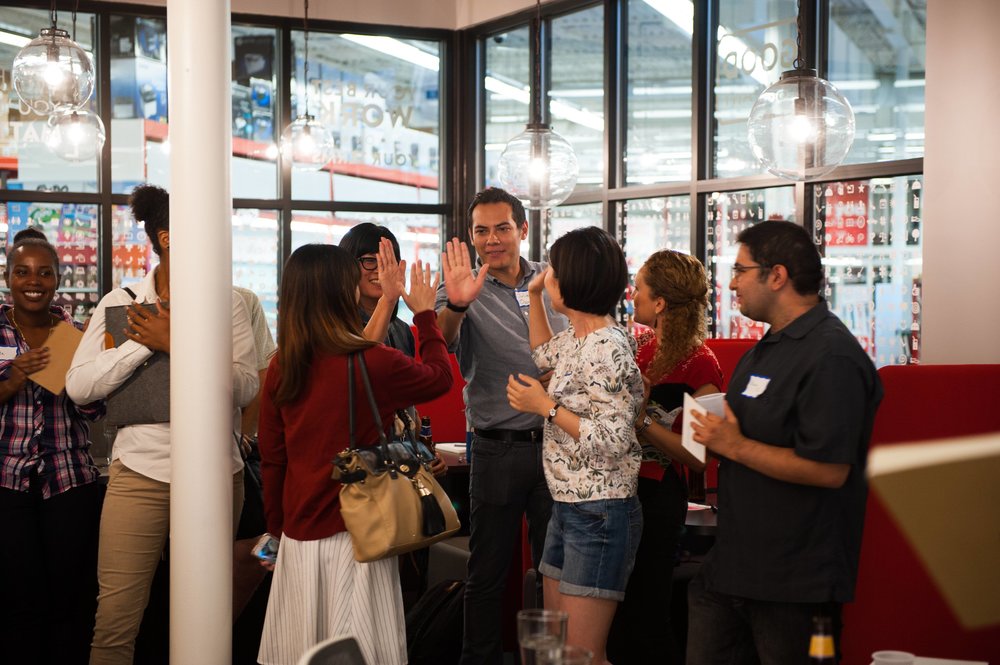 All photos courtesy of Tiffany Knight.
Dave Gentry is a fan of progress and recess. He believes in Olde English, new fortune cookies, and he answers to #davertido.
About Workbar:
Workbar operates coworking locations throughout greater Boston (Boston Back Bay, Boston South Station, Burlington, Cambridge, Arlington, Brighton, Danvers, Norwood, Salem) and several other partner locations throughout the state. Want to keep up with the world of Workbar? Subscribe to our mailing list for the most up-to-date information about our upcoming events and community news. You can also follow us on Instagram, Facebook, LinkedIn and Twitter.