Workbar Brighton Grand Opening Completes Staples Trio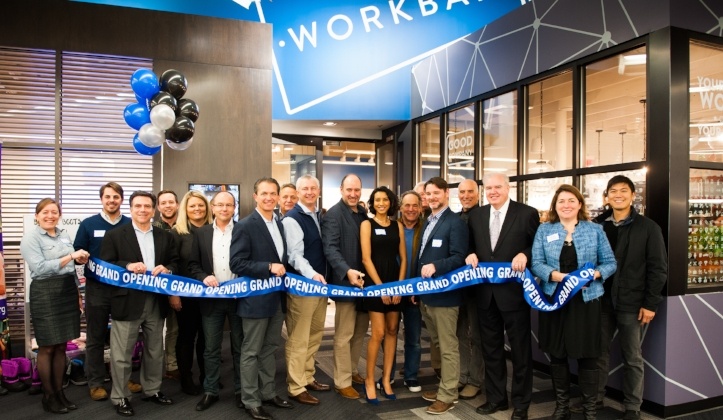 When the scissors snipped through the Grand Opening ribbon in front of the new Workbar Brighton location in Staples, they brought together two local companies in a unique collaboration. Joining Workbar at Staples Danvers and Norwood, Workbar Brighton is the newest of three Workbar Staples locations. Inside Brighton's "Store 1" (the first-ever Staples store to open), Boston's original coworking space opened its newest location in the Workbar network (a coworking and shared office space in Brighton) with typical gusto, and marked the occasion with festivities, dignitaries and a noble cause.
Mark Ciommo (Boston City Council), Peter Scala (EVP of US Retail Merchandising at Staples), and Bill Jacobson (CEO and Founder of Workbar) addressed the crowd about the collaboration and cooperation between Workbar, Staples and the community. A special feature of this Grand Opening was partnering with a local charity, Cradles to Crayons, to provide school children with much-needed supplies. The organization's CEO, Lynn Margherio, implored us to parlay these "feel good moments" into lasting outcomes, and when the attendees broke up to mingle, eat, network and celebrate, several participated in an Ideation Session: collectively brainstorming technology, process and creative ideas to help the organization problem-solve.
In the back of the Workbar Brighton space, there is a work of art that takes up one whole wall. It is a portrait of Staples founder Thomas Stemberg printed on the open pages of books. One book stays closed - a red ledger embossed with his name and the year 1985. It's got his actual notes in it for implementing the ideas that would evolve into Staples. With the third Workbar at Staples store opening in the very Brighton store where it all began, that ledger's story is still unfolding.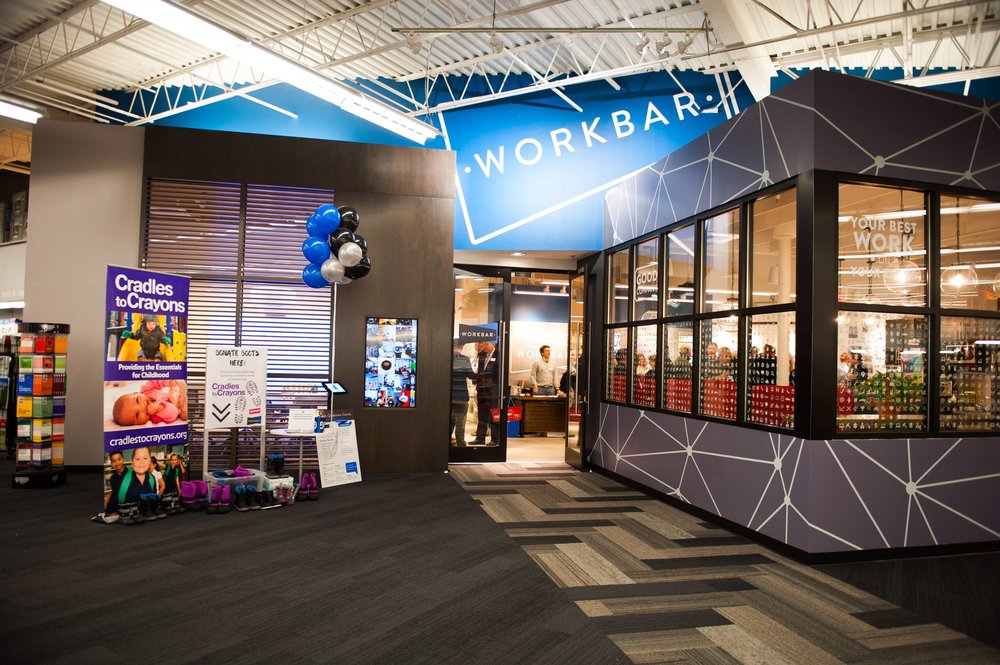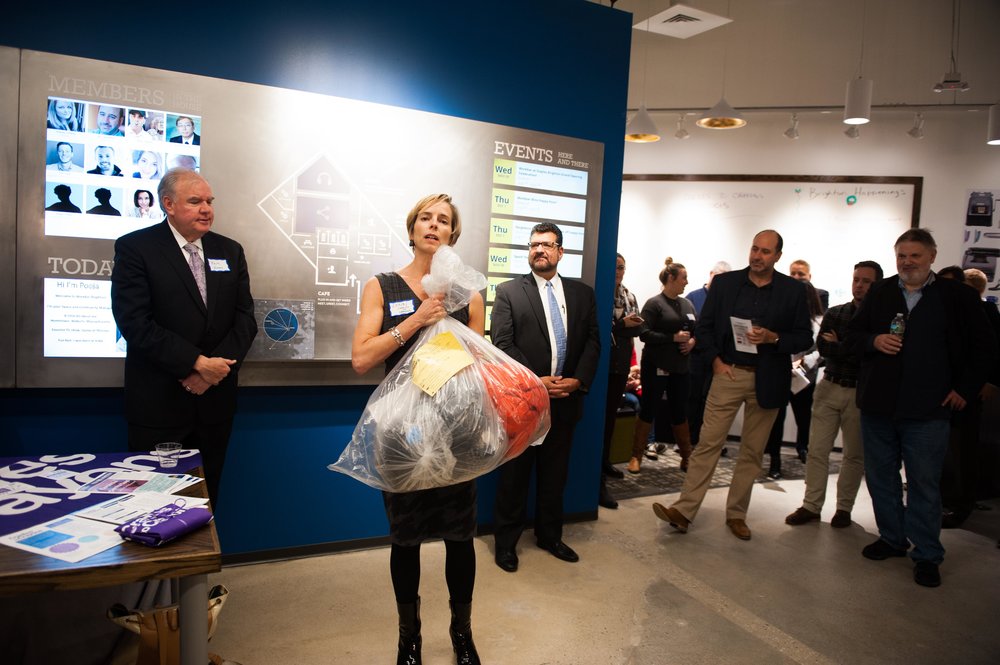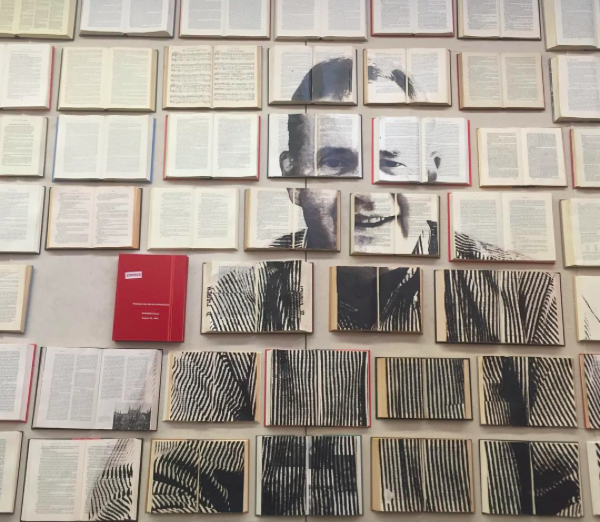 Dave Gentry is a fan of progress and recess. He believes in Olde English, new fortune cookies, and he answers to #davertido.
About Workbar:
Workbar operates coworking locations throughout greater Boston (Boston Back Bay, Boston South Station, Burlington, Cambridge, Arlington, Brighton, Danvers, Norwood, Salem) and several other partner locations throughout the state. Want to keep up with the world of Workbar? Subscribe to our mailing list for the most up-to-date information about our upcoming events and community news. You can also follow us on Instagram, Facebook, LinkedIn and Twitter.